admin
Oct 17, 2023
1412

8 minutes read
In the world of luxury hospitality, few individuals embody the essence of success and leadership as passionately as Roger Saad, the General Manager of Park Hyatt Doha. His remarkable journey to the pinnacle of the hospitality industry serves as a testament to dedication, perseverance, and an unwavering commitment to excellence.
LLQ Lifestyle engages in an enriching dialogue with Roger Saad, the General Manager of Park Hyatt Doha – Here's the insider scoop!
A Multinational Origin
Born of Lebanese and Romanian heritage, Roger commenced his foray into the realm of hospitality upon obtaining a Bachelor's degree in Business Administration in Lebanon. Fortified by fluency in four languages and an unwavering love for globetrotting, Roger's decision to pursue an MBA in Hospitality Management in France was an organic and apt progression.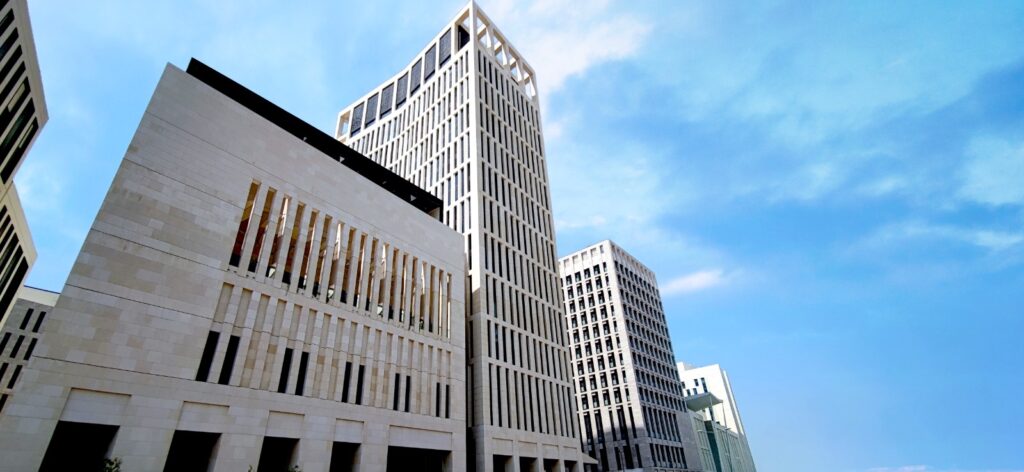 The Early Years: A Foundation of becoming a Seasoned Hotelier
Internships: Roger's journey begins with a passion for the hospitality industry ignited during an internship at the prestigious Sofitel Beirut Le Gabriel. This marked the inception of an inspiring adventure. Roger's expertise in his craft led him to Hilton in Paris, where internships at Hilton Cannes and the City of Lights cultivated his skills.
Sales and Marketing Professional: Eventually, he found himself in Sales and Marketing with Hilton Paris, a testament to his determination. In 2004-2005, Roger ventured to Qatar, orchestrating grand events at the Diplomatic Club. His journey continued with Hyatt Regency Dubai in 2006 , where he served as Assistant Director of Sales, solidifying his connection to the hotel world. A captivating offer from the Concorde Group in Paris elevated him to Director of Sales at the corporate office, overseeing esteemed properties amongst Le Crillon , Martinez In Cannes. Then, a serendipitous encounter led to his role as Director of Sales & Marketing at Four Seasons Hotel Beirut , blending his GCC and Parisian expertise seamlessly.
Returning to Hyatt in 2014, Roger's career evolved, taking on leadership roles at Park Hyatt Dubai, including Acting General Manager during the transition of a new appointed GM. His ambition of becoming a successful hospitality leader led him to Park Hyatt Paris, where he played a pivotal role in the hotel's renovation. The apex of his journey unfolded as the General Manager of Hyatt Regency in Algeria, broadening his horizons and enriching his professional repertoire.
The Turning Point: Park Hyatt Doha
In December 2021, Roger embarked in his latest endeavor, joining Park Hyatt Doha, where he continue to contribute to the success of this splendid property.
Upon his arrival, he faced the formidable challenge as the competition in the hospitality sector in Qatar was fierce due to COVID-19 and FIFA World Cup, with numerous high-end hotels vying for attention. However, he was undaunted, and knew that he would set Park Hyatt Doha apart with his strong leadership team .
Roger Saad's Success Strategy for Park Hyatt Doha
Nurturing Team Potential
For Roger Saad, teamwork is pivotal. Finding balance within the team and unleashing their full potential is his key focus. He aims to foster an environment where every team member can flourish, contribute in his/ her unique talents and skills to create exceptional guest experiences.
Roger's Success Recipe: Balancing Work and Life for Excellence
A typical day in the life of a General Manager at a luxury five-star hotel is structured and demanding, filled with a mix of professional responsibilities and personal commitments.
Here's what Roger told us about a normal day of his life.
"My day kicks off with a meeting with my team. This is a crucial forum where we discuss key operational matters, address any concerns, and chart the course for the day ahead. Following this, I dive into a series department tours, fostering effective communication and ensuring that everyone is on the same page.
In the midst of my managerial duties, I actively participate in a series of meetings, given my background in Sales and Marketing. These meetings might involve brainstorming marketing strategies, setting sales targets, or tending to client relationships. It's a dynamic part of the job that keeps me engaged and allows me to contribute to the growth of our hotel.
Despite the demands of my role, I am a firm believer in the importance of family. Ensuring a healthy work-life balance is a priority, so I make it a point to have quality time with my family.
On weekends, when the workload eases, I relish the opportunity to spend time with my loved ones. Doha's delightful weather provides the perfect backdrop for outdoor activities and exploring new places together. Striking this balance between my dedication to my profession and my personal fulfillment is at the core of my approach as the General Manager of a luxury five-star hotel."
The Legacy of Hospitality Leader
Roger Saad's ability to inspire and lead his team toward achieving exceptional results was a testament to his vision, dedication, and leadership prowess.
His commitment to the highest standards of hospitality and unwavering pursuit of guest satisfaction ensured that Park Hyatt Doha remained a cherished destination for luxury travelers from around the world.