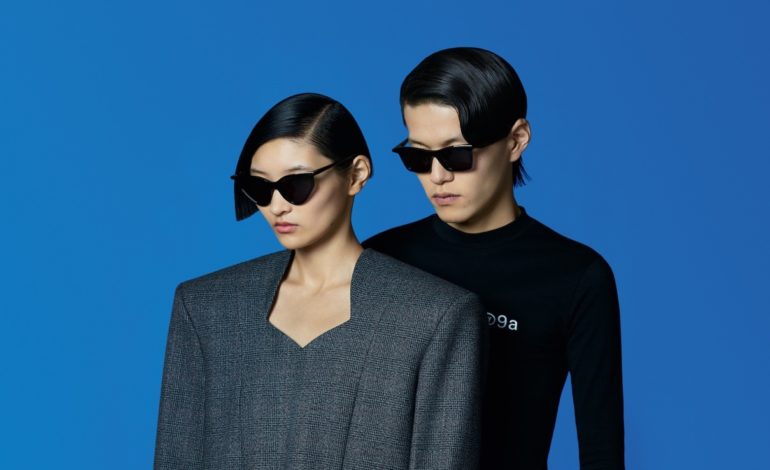 Curve
A continuous, metal line that goes from ear to ear characterizes the Curve line. Delicate, wavy arms are attached to a flat top bar, from which laser-cut lenses are suspended, attached in the middle with a metal nose rest.
ghost
The Ghost style is named after its extra delicate metal frame and light color-ways, reminiscent of modern prescription eyewear. Super-straight arms flare out behind the ears at the end tips to accommodate the interlocked BB engraved logo.
cut
The Cut style shows a modern architectural bent with its angular shape and strass pave ombré effect, made with enamel laser cuts and accentuated with a bold logo. Arms are wide at the temples and taper abruptly over the ears.
dYnasty
Symmetrically folding BB logo golden hinges that separate tapering arms from a vintage-inspired frame characterize the Dynasty line, so named for its reference to the 1980s opulent aesthetic.
tv
The TV style combines a classic summer essential shape with unconventional colors and patterns. With its flat top and large frame, it creates the illusion of a TV screen scrolling images.
rim
The Rim styles are seemingly pulled in several directions, their curves made into corners and their top corners elongated forward, made into visor-like tips. Frames are created via injection, generating a 3-D printed effect.