admin
Apr 11, 2021
1367

5 minutes read
A one-of-a-kind experience launched this year for guests to enjoy their meals at the comfort of their home.
The Westin Doha Hotel has unveiled a unique concept for Ramadan this year, its new drive-thru service for Iftar and Suhoor. The hotel has created a personalized service for guests to be able to enjoy a warm meal at their convenience and at the comfort of their home.
Guests can place an order via WhatsApp or by calling the Westin Food and Beverage team and specify the exact time of pick up. The Westin's dedicated chefs have carefully designed set menus that include its signature restaurants Sabai Thai and Hunters, and its International and Arabic cuisine in order to please all palates.
Thai lovers will not miss the chance to order their favorite chicken cashew nuts or beef green curry and end it with a mouthwatering mango sticky rice. As for meat fans, Hunters Room and Grill will also provide them with the most tender 16 hours slow cooked brisket, empanadas and many more.
Additionally, guests will have the opportunity to select from four "Suhoor Trays to go". A savory tray that includes cheese skewers, mini quiche tart, and assortment of salted crackers, finger sandwiches. A sweet tray which consists of mini Arabic sweets, kunafa, baklava, mini eclairs… a snack tray with Hommos kebab, shawarma bites, mini brisket sliders and many more, and finally a fruits tray with chocolate dip.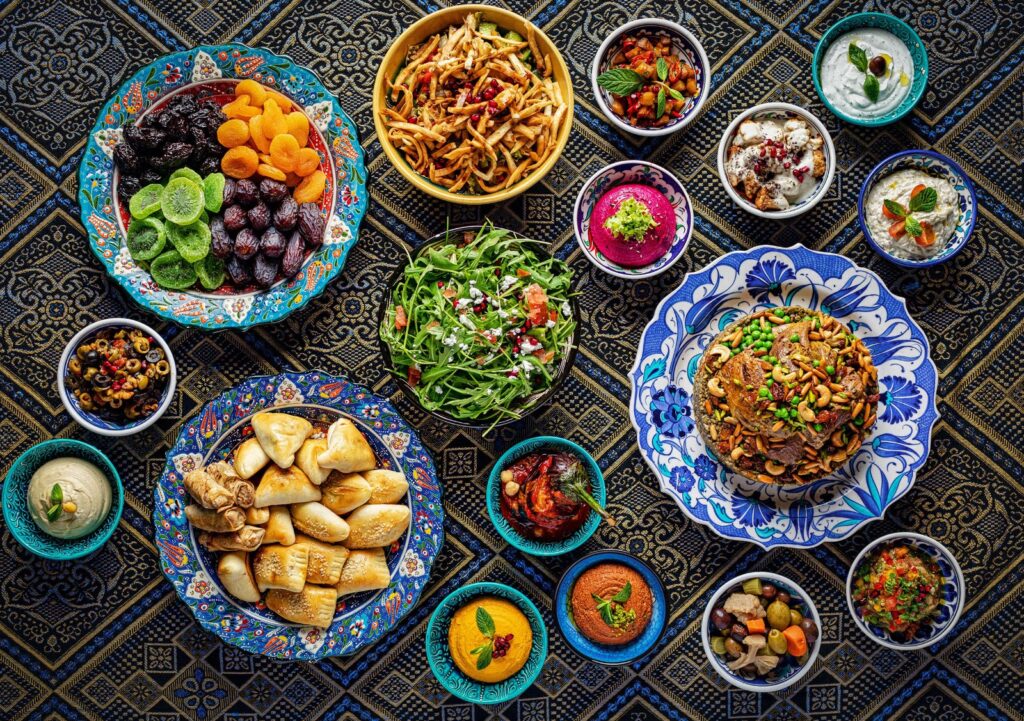 Also, they can order Arabic sweet boxes and dates along with hampers that includes an assortmants of sweets and cakes.
Commenting on this new initiative, Rui Eduardo, Director of Operations at the Westin said: "We have been inspired to create the drive-thru concept in line with the new customer behavior and the new trend that we have witnessed lately to order food by drive-thru". He added: We also wanted to provide our guests with a convenient service, from different cuisines and flavors where they can enjoy it with their families at the comfort of their home."
He concluded: "we are confident that the drive-thru service will be a hit this Ramadan especially that guests will receive their hot meals on time."
For more information about the menu, please contact the Westin Doha F&b team: 3359 8514 or you can check the menu: https://linktr.ee/thewestindoha