Trekking Through Oman's Majestic Mountains and Canyons
"Everybody needs a little pick-me-up now and then, and there's no better way to expand your horizons than by stepping out of your comfort zone." This sentiment has been the driving force behind my journey of exploration and adventure, which began in March 2016 when I embarked on a remarkable road trip from my home in Abu Dhabi to the Ras Al Jinz turtle reserve in Oman. A 10-hour solo drive opened my eyes to the breathtaking beauty of nature's highways, and the nights spent camping under the starlit sky instilled in me a profound sense of solitude and serenity. This newfound confidence in myself marked the beginning of a transformative adventure.
My initial trek was nothing short of exhilarating, and it left me yearning for more. Oman, with its sprawling canyons and majestic mountains, became my playground, each new discovery rekindling my appreciation for the raw, unspoiled beauty of this remarkable country. For eight years, I continued to explore, venturing into the unknown and challenging myself to tackle adventures I once thought impossible, such as rappelling from dizzying heights and diving into the depths with sharks. These experiences brought forth a better, more fearless version of myself, proving that I could conquer my deepest fears.
As a media professional, I had long yearned to witness the true beauty of our planet beyond the confines of my job. Venturing into uncharted territory became my thrilling compensation. Today, there's nothing I cherish more than embarking on adventures, whether it's hiking in the rugged mountains, chasing enchanting waterfalls, or plunging into the depths of the sea. Oman offers a treasure trove of incredible landscapes to explore, fascinating people to meet, and awe-inspiring activities to experience. My recent two-month sojourn in Salalah, with its stunning blue waterfalls and lush green mountains, further solidified my love for adventure and exploration.
These transformative journeys have led me to assemble a group of like-minded adventurers, united by the desire to guide others along the same path of self-discovery. Thus, OTrekker (Oman trekker) was born, with a mission to inspire, motivate, and transform lives. I firmly believe that the closer we get to Mother Nature, the greater the doses of tranquility and happiness we receive. OTrekkers is an open invitation to all those who are determined to embark on a journey of personal growth and to uncover the many miracles that Mother Nature has to offer.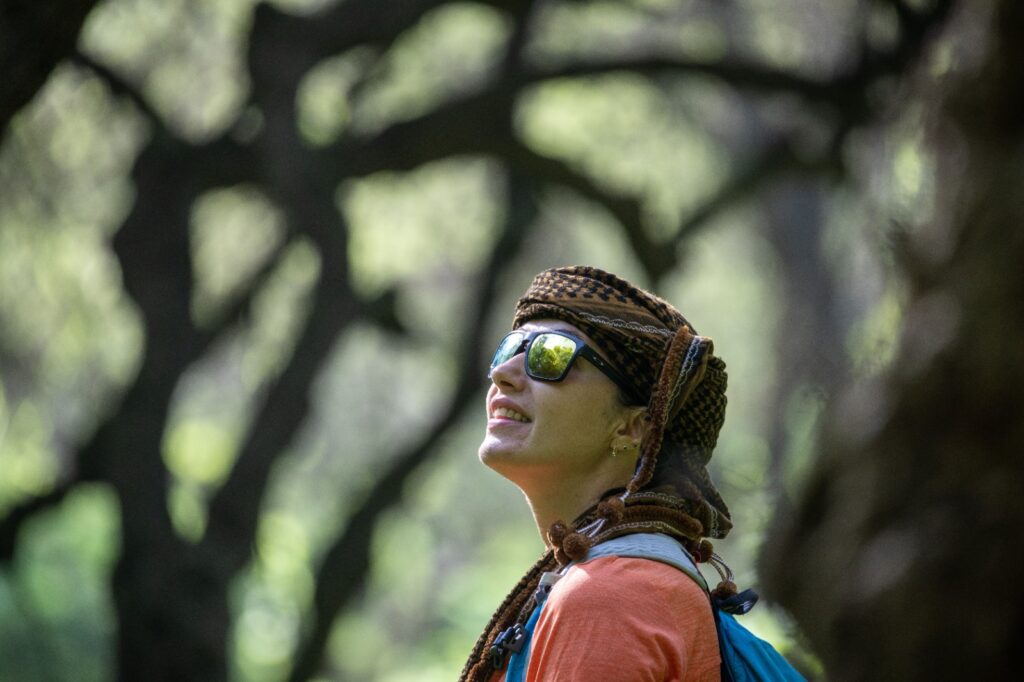 In the end, my adventure is about more than just exploration; it's about embracing life to the fullest, experiencing the beauty of our world, and sharing those remarkable moments with others. It's about helping individuals find their own path, just as I found mine, in the breathtaking landscapes and untamed wilderness of Oman.