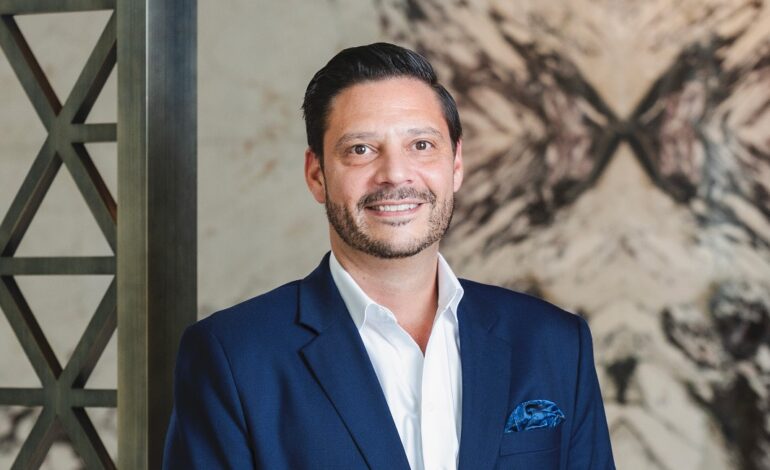 admin
Jul 11, 2023
1599

3 minutes read
Park Hyatt Doha, the sophisticated retreat in the heart of Doha, has announced the appointment of Franck Detrait as its new Director of Food & Beverage & Culinary Operations. Franck brings with him an impressive 18-year career in the hospitality industry, and is known for his exceptional Food & Beverage knowledge, his culinary expertise, and his ability to create unforgettable dining experiences in renowned luxury establishments around the world.
Before moving to Qatar, Franck worked at Andaz Singapore as the Head of F&B Operations, overseeing all venues and events. During his tenure, he successfully navigated the challenges of the COVID pandemic, demonstrating his resilience and ability to adapt to changing circumstances. He also fostered strategic partnerships with local businesses, developed engaging events and pop-ups, and collaborated with media and influencers to enhance the hotel's presence.
Prior to his role at Andaz Singapore, Franck held Executive Chef positions at several luxurious Hyatt properties including Park Hyatt Bangkok, where he played a pivotal role in the pre-opening and opening of the hotel, and Park Hyatt Sydney, where he showcased his culinary expertise by developing menus for the hotel's signature restaurants (and other outlets) while also implementing innovative concepts and pricing strategies. Franck's outstanding achievements at Park Hyatt Bangkok garnered several prestigious awards, including a HELLO Taste Award, Thailand Tatler's Best Restaurant, and Bangkok's Best Restaurant.
Before his tenure in Thailand, Franck left an indelible mark on the culinary landscape of Sydney, Australia, as the Executive Chef of Park Hyatt Sydney. His creative approach to menu development and his keen eye for detail contributed to increased revenue, and garnered accolades such as the TripAdvisor Certificate of Excellence and NSW's Best Metropolitan Restaurant presented by the TAA NSW Awards for Excellence.
Franck has held key positions at Hyatt Regency Madeleine in France, Park Hyatt Dubai in the UAE, Park Hyatt Paris-Vendôme in France, and several other esteemed venues. Throughout his career, Franck has consistently received accolades for his culinary excellence, including a coveted Michelin Star for The Orchidees Restaurant at Park Hyatt Paris-Vendôme.
On his appointment, Roger Saad, General Manager of Park Hyatt Doha, added, "Throughout his career, Franck has consistently demonstrated his commitment to excellence and his passion for building strong teams within organizations. His hands-on and organized leadership style has proven instrumental in achieving strategic and financial targets, earning him a reputation as a dynamic and results-driven hospitality leader."