admin
Sep 14, 2020
1785

4 minutes read
2020 FALL-WINTER TRENDS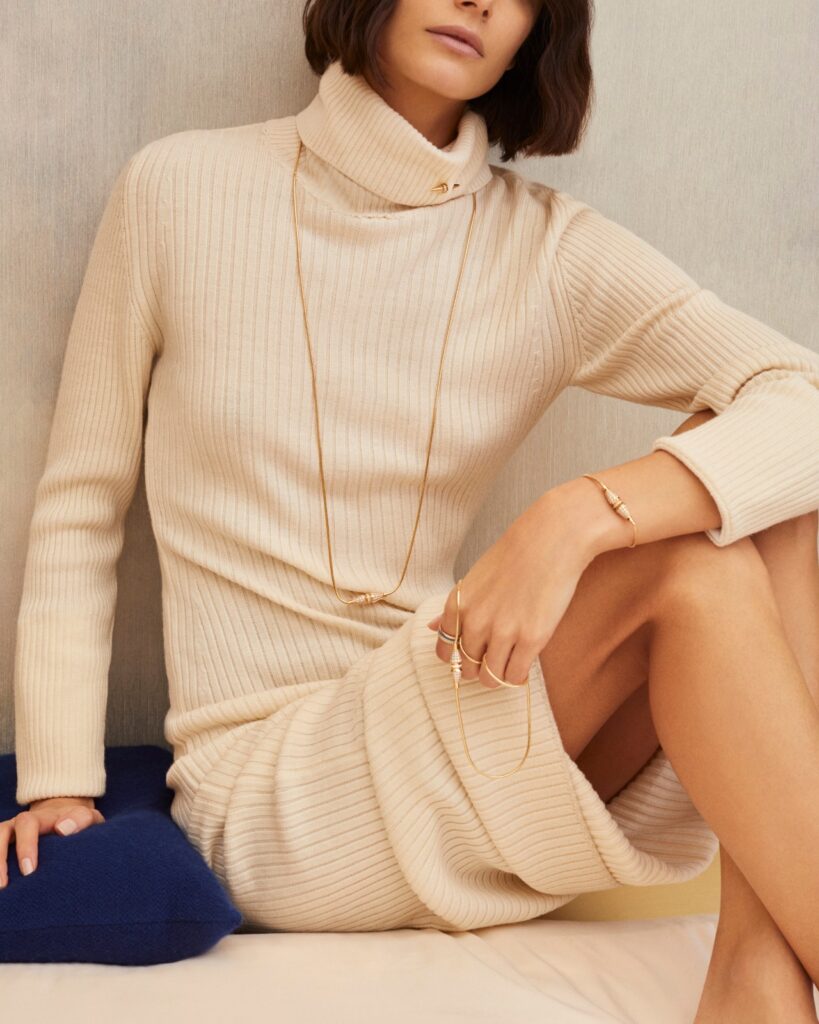 Infinitely free, wildly playful and a touch cheeky, Jack de Boucheron collection has opened a new chapter in the Maison's history. With so many ways to wear it, in 2019 it pushed the boundaries, mischievously adapting itself to the look and imagination of every woman. The principle? A gold wire sealed by a jewelry-clasp. With the spirit of a kid playing hooky, the collection plays with the Boucheron codes, drawing on the couture know-how and embodying the spirit of the times. The ultra-contemporary flexibility of this attractive, round jewelry wire is inspired by audio cables, and it plays the 2.0 effect right down to its clasp, which hides a jack-inspired connector. This flexible jewelry gives the woman who wears it the ultimate scope of choice, like a blank page on which to write. She is free to choose the combination that best suits her mood and her outfit. She can play with its flexibility. She is free to define her own codes and embrace her uniqueness. A necklace or a brace let coiled like a gold wire, the clasp turned into a brooch or earring, Jack is everything at once. It can be combined, connected, stacked, transformed, it plays around and is free. With Jack, anything is possible, starting with the freedom to wear it any way you want.
We have seen this flexible wire sealed with a jewelry-clasp wrapped one or more times around the neck, the wrist or even the waist. Now the iconic Jack, still as playful as ever, has been freed from its gold wire, becoming available as a brooch and a single-piece earring. Showcase its full and faceted shape, its graphic personality enhanced by a line of diamonds on either side of your ear, or clip it onto a fabric or lovely soft leather as you choose. Spirited and captivating, Jack de Boucheron continues to reinvent itself for ever more freedom.
JACK DE BOUCHERON EARRING
The Jack de Boucheron earring lends itself to all styles! Worn singly, it instantly sets off a graphic look, boyfriend pants and oversize blazer. Worn as a pair, you have the perfect everyday accessory for that stylish sailor sweater. It can also be pinned as a brooch on the turtleneck of a little cream-colored dress or used to give some sparkle to a plain jacket. You could even pin it to a small soft clutch or a large leather tote bag.