admin
Aug 7, 2021
1365

6 minutes read
Award-winning Italian restaurant La Veranda welcomes an Italian Summer tradition, Ferragosto in Doha, with a special menu created by its recently appointed Chef de Cuisine, Marouane Rahali. With Rahali`s appointment, new promotions are launched on Fridays & Saturdays.
Sheraton Grand Doha`s signature Italian restaurant,La Veranda offers an authentic Italian experience with exclusive offers in the cozy atmosphere against the backdrop of a magnificent sea view in the heart of the city.
This August, the Ferragosto Summer menu takes you on a tour of Italy with a range of regional dishes and some of Chef Marouane`s innovations filled with hearty tastes and thirst-quenching drinks to savor.
The cuisine of Ferragosto reflects the simplicity of summer cuisine in Italy. As a tradition of Ferragosto; dishes are generally fresh, with carpaccio, seafood, fresh produce, and small plates of olives and cured meats and cheeses. Chicken with peppers is a popular lunch for Ferragosto, as well as a focus on vegetables. Some specialties from Chef Marouane; Insalata Di Mare Con Verdure Croccanti; poached seafood toasted in lemon dressing, crispy vegetable, Zitoni Di Ferragosto; South Italian pasta toasted with sundried tomato, garlic, cherry tomato, basil, cappers, Gnocchi Al Sugo Di Papera; potato dumpling toasted in a ragu of chicken, duck, fresh cherry tomato sauce. Menu items starting from QAR 60
New promotions at La Veranda;
Social Lunch on Fridays; QAR149 per person– La Veranda`s guests indulge in a hearty spread of Italian Lunch freshly made by Chef Marouane, offering freshly baked pizzas, a lavish spread of antipasti, cheese and salads, a choice of main dish and dessert corner. Let`s get social at La Veranda!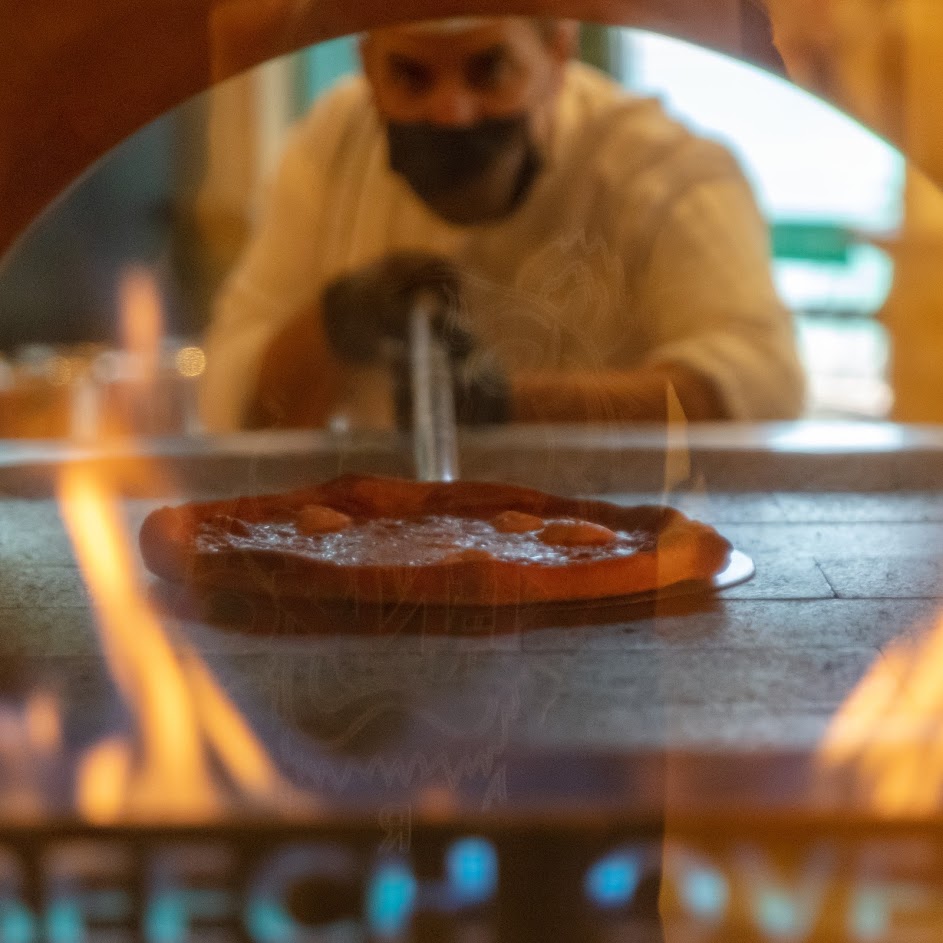 Detox Lunch on Saturdays; QAR149 per person– Healthy and delicious: Detox Lunch at La Veranda.
La Veranda invites you for a lazy Saturday offering a combination of healthy and hearty Italian food and detox juices to make a fresh start to the week.
Business Lunch Buffet, Weekdays; QAR115 per person- La Veranda`s favorite, Business Lunch Buffet is back. Guests enjoy an array of Italian cuisine with their colleagues and friends for a scrumptious lunch in the city center.
Pasta & Pizza Delights on Tuesdays, QAR165 per person- La Veranda welcomes its guests for an endless culinary journey of pasta and pizza specialties with fresh flavors woven into every bite.
For reservations and details information, +974 4485 3000 or &Breservations.doha@sheratonhotels.com