admin
Feb 28, 2023
956

5 minutes read
This beautiful Italian, UAE homegrown concept opened its doors on 24 February 2023, ideally located in Sheraton Grand Doha Resort & Convention Hotel. This launch marks 7Management's second franchise, owned by Gourmet Premium; An up-and-coming hospitality group in Qatar.
Having made an incredible mark in Dubai, this stunning, exuberant, and super popular, Italian concept has set its sights on Doha, Qatar.
Located in Sheraton Grand Doha Resort & Convention Hotel, this exciting launch took place on 24 February 2023. Lucia's Doha will be able to host 638 guests, with both indoor and outdoor seating available.
Expect the same stunning Lucia's Capri aesthetic that has amassed a legion of fans in Dubai, typified by bursts of sharp colors and a playful style with plenty of greenery that will instantly transport guests to the magical Med.
The menu consists of sophisticated yet authentic selections that will leave guests wonderfully satiated. Expect a stunning selection of Med delights including a plentiful Crudo Bar, the freshest salads that are anything but boring and Antipasti favs like Italian Burrata with Mixed Tomatoes and Olives, Arancini Sicilliani, and Bresola.
Naturally the menu boasts gorgeous pasta dishes like Lobster Linguine, Tagliatelle Alla Bolognese Di Wagyu, and Mushroom and Truffle Risotto. Uniquely, pizzas will feature on the Doha menu, with guests treated to mouth-watering creations like Pizza Al Tartufo, that melds mozzarella, parmesan cream, and shaved black truffle.
In celebration of Italian cuisine, the freshest seafood and grilled meats will feature, boasting showstoppers like 1.2 kg Whole, Salt Crusted Sea Bass that is fileted at the table and Grilled Wagyu Beef Tenderloin served with Black Pepper Sauce.
Saving the best for last, guests at Lucia's Doha are in for a treat with the Lucia's Dessert Platter and Tiramisu Classico, amongst other joy giving desserts.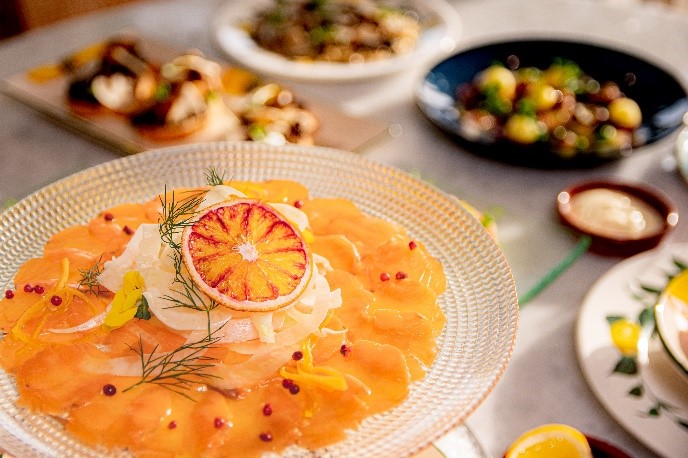 Rabih Fakhreddine, Founder and CEO of 7Managment said, "We are so excited to bring Lucia's to Doha. It's clear that the Qatar hospitality scene is going from strength to strength. We know that Lucia's is going to make an amazing addition to this booming food and beverage sector. Lucia's promises an exciting experience that will transport guests to a Capri paradise, with incredible food, setting, and vibe. At 7Management we are well known for creating unique concepts that deliver on every level and Doha can expect big things from Lucia's"
Khaldoun Bou Hamdan, Founder and CEO of Gourmet Premium said, "Qatar's F&B growth over the last 20 years has been a journey that inspired us to invest in the hospitality sector. Lucia's is the second restaurant owned by Gourmet Premium, following the reopening of Al Sultan Brahim Doha and we believe Lucia's as a concept will add value and a refreshing touch to the Qatari market in more ways than one."