Blue Salon has been well known for its niche perfume brands that they hold. Recently a new perfume joined the Blue Salon family, where the launch of "Maison Crivelli" took place along the exclusive and niche perfumes Blue Salon's store. The launching event took place at the Blue Salon showroom with the presence of the Chairman of Abu Issa Holding, Mr. Ashraf Abu Issa, and the brand's founder Mr. Thibaud Crivelli, where he expressed his love, passion, for perfume making, and his gratitude for being here in Doha, yet launching his product exclusively at Blue Salon.
The brand founder Thibaud Crivelli, launched a new novel exclusively at Blue Salon, defending value, essence, tradition, and passion for perfumery. Hibiscus Mahajad was the latest fragrance who joined the Maison Crivelli family, representing experience, the surprising contrast, fragrance family, and the key raw materials.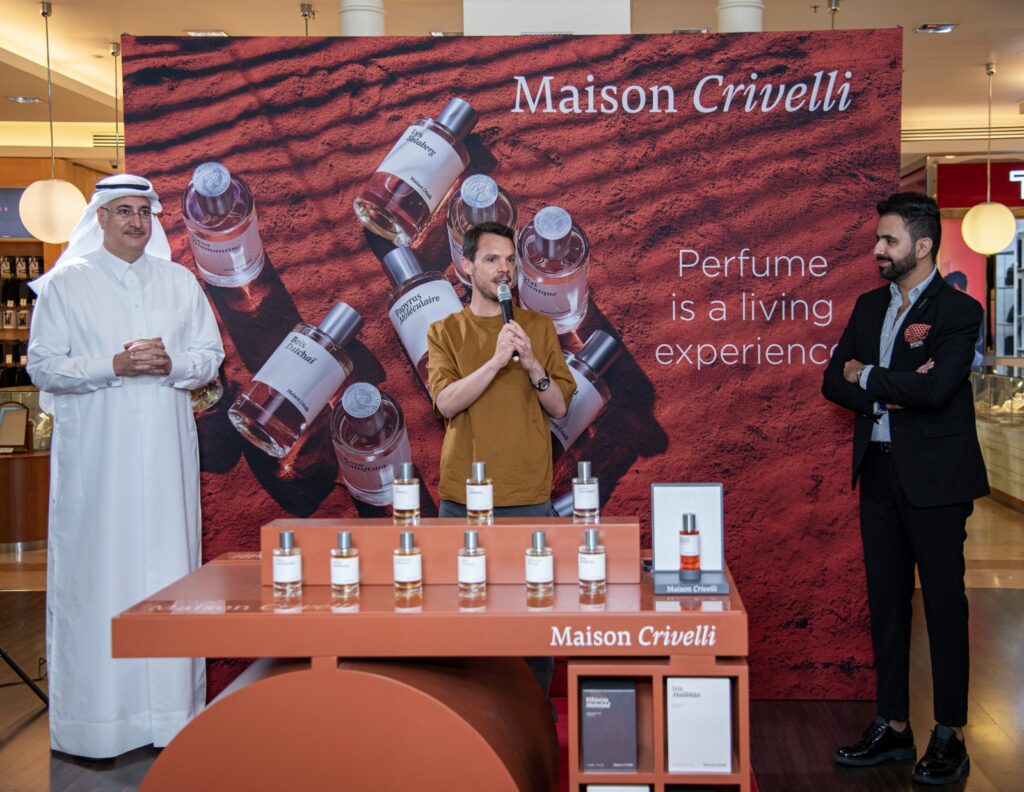 The experience: tasting an infusion of hibiscus in the heart of a gemstone market.
The surprising contrast: a hibiscus/rose floral duo contrasts with leather and the softness of vanilla beans.
Fragrance family: floral oriental fruity perfume extract (vegan). 32% concentration.
Key raw materials: Rose Damascena ORPUR absolute, vanilla ORPUR absolute, leather, spearmint ORPUR essential oil, cassis, ambrette seeds absolute, ORPUR cinnamon essential oil.
The ORPUR label brings together the finest natural perfume ingredients from the Givaudan perfume house.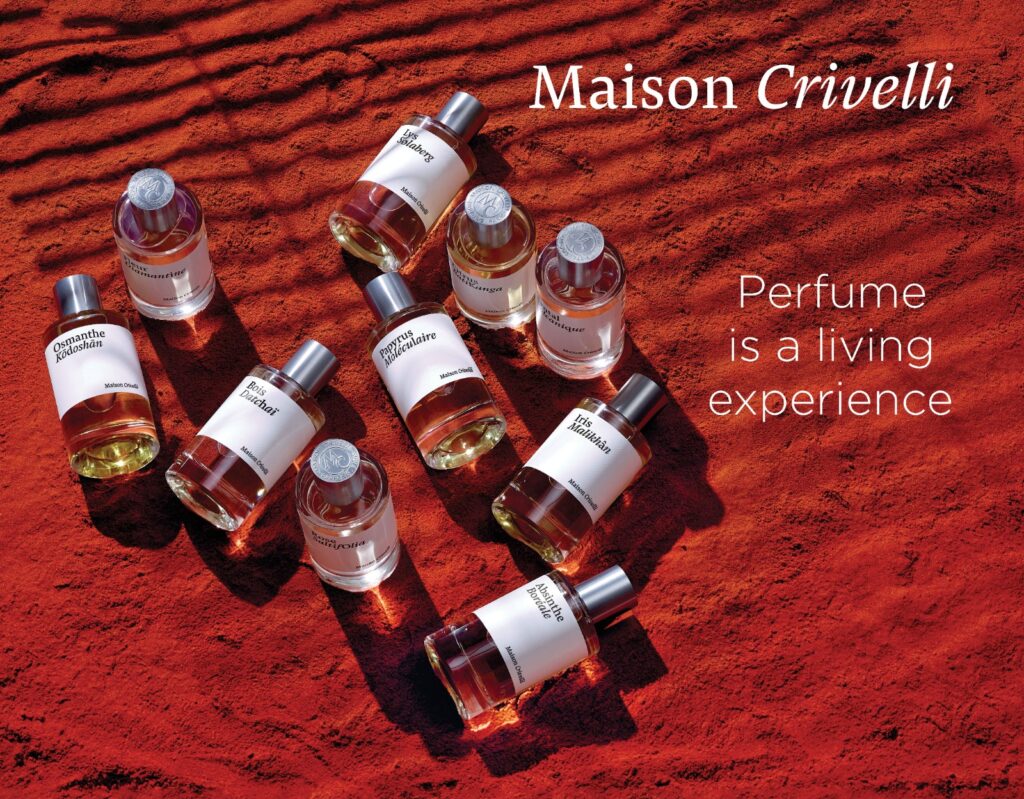 Innovation, each perfume is a unique composition inspired by real experiences, and based on a totally unprecedented combination of perfume raw materials.

The bottles are sealed with a cap stamped with the Maison Crivelli monogram. This house signature lies on unpolished, non-identical zamac caps, each of which is unique, thereby extending the art of the unexpected that we at Maison Crivelli appreciate so much.
Authenticity, each perfume is formulated without phthalates and without colorants.
The formulas are certified by toxicologists in accordance with existing laws. They do not contain any animal products. None of Maison Crivelli products are tested on animals.

The color of natural raw materials might vary from one batch to the next, or over time, depending on unpredictable external factors (light, temperature, extraction method, etc.). This does not alter the quality of the products – presented without artifice – in any way.
A nature friendly approach, Maison Crivelli has chosen minimalist and eco-responsible packaging to reduce waste. The glass bottles are produced in France and Spain. The boxes and cases are designed using FSC paper and contain no plastics. The cellophane used to protect the perfumes is produced from wood cellulose, which is biodegradable and compostable. Packaging and quality control of the products is done by hand in France. Finally, Blue Salon is always in the hunt for acquiring exquisite, excusive, and niche brands form all around the world. Maison Crivelli was a successful launch, yet a successful story who joined the Blue Salon family, yet proud to be having such brands in our store, and hopefully to more exclusivity to come