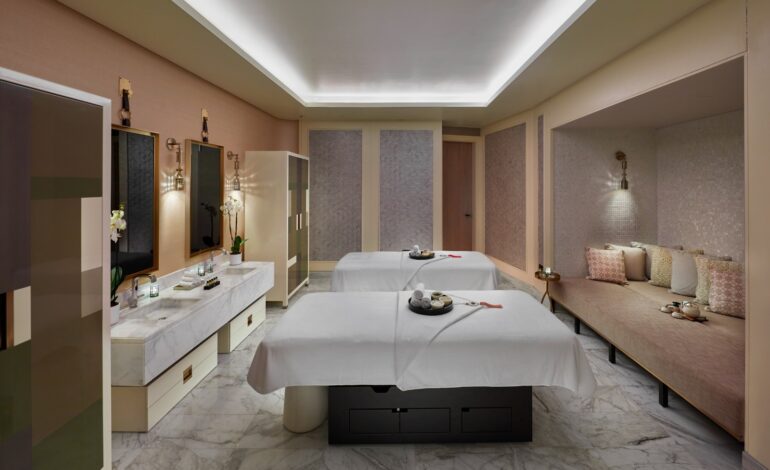 admin
Dec 7, 2022
1440

4 minutes read
Mandarin Oriental, Doha participates in The Spas at Mandarin Oriental's 8th annual 'Silent Night' event inviting guests to disconnect and 'turn down the volume' on 14 December 2022. This year, guests are encouraged to focus on 'Sleep' wellness practices that highlight the importance of deep sleep known as 'Nidra' which is one of the most important pillars in wellbeing.
On this occasion, The Spa at Mandarin Oriental, Doha has launched a Silent Retreat Journey to support healthy sleep practices, starting with a group wellness activity and followed by a holistic spa body treatment. Take time to think, meditate or simply enjoy some quiet solitude, as our spa falls silent at 5pm for an evening of restorative peace and digital detox.
The journey begins at a group session of Sound Healing Meditation limited to up to 10 participants. The 1-hour guided session is conducted by an expert instructor and aims to acclimate the body into a meditative state through sound therapy from the vibrations of Tibetan singing bowls and deep breathing techniques. The experience continues at The Spa with a 90-minute Deep Sleep Massage which combines special techniques and a relaxing blend of essential oils to help ease the mind and balance the nervous system.
Silent Night will take place on Wednesday, 14 December 2022 at 5pm until 11pm. The Silent Retreat Journey is priced at QAR 1,050 and includes the Sound Healing Meditation session available for one-seating only starting at 3:45pm followed by a 90-minute Deep Sleep Massage. Advance bookings are required with limited availability. For bookings, please call +974 4008 8888 or email modoh-spa@mohg.com.