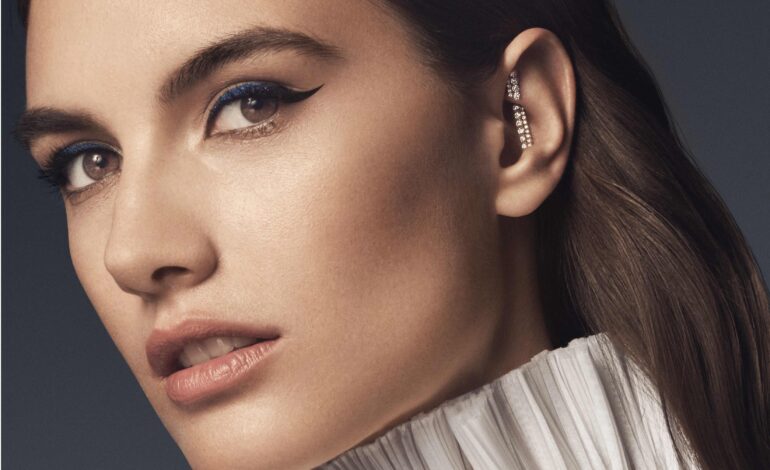 admin
Sep 13, 2020
769

5 minutes read
FALL/WINTER 2020 COLLECTION
Maria Tash presents her Fall/Winter 2020 Collection which balances innovation, timelessness, structure and movement, and weaves those elements into both jewellery design and luxury piercing.
This is the largest assortment of new pieces ever introduced in one collection and it celebrates the universality of Maria's designs. Regardless of gender, people are styling themselves with earrings in more unusual locations than ever before and this has inspired her to continue to cater to all identities.
"I don't design with gender in mind. Each piece is unique to the wearer and it's not about masculinity or femininity, it's about personal style and how you resonate with each piece," says Maria Tash.
The collection introduces the Triple Silhouette Spike Diamond Eternity, which is a new update on the iconic Maria Tash design. Maria converted the classic gold spikes to diamonds and incorporated the faceting of a modern cut stone to achieve a minimalist approach to setting and a maximalist approach to style.
"I asked myself, 'How could a diamond look like a spike, while also being suspended?'. In my persistence to innovate, I wanted to create something I hadn't seen before and use cutting and setting techniques to design an elongated shape of a diamond specially cut to achieve a spike look," says Maria Tash.
Additionally, modern, unique diamond shapes are precise and expertly engineered. The new invisible solitaire, now in a triangular shape, embodies the sharp angles characteristic of the spike collection.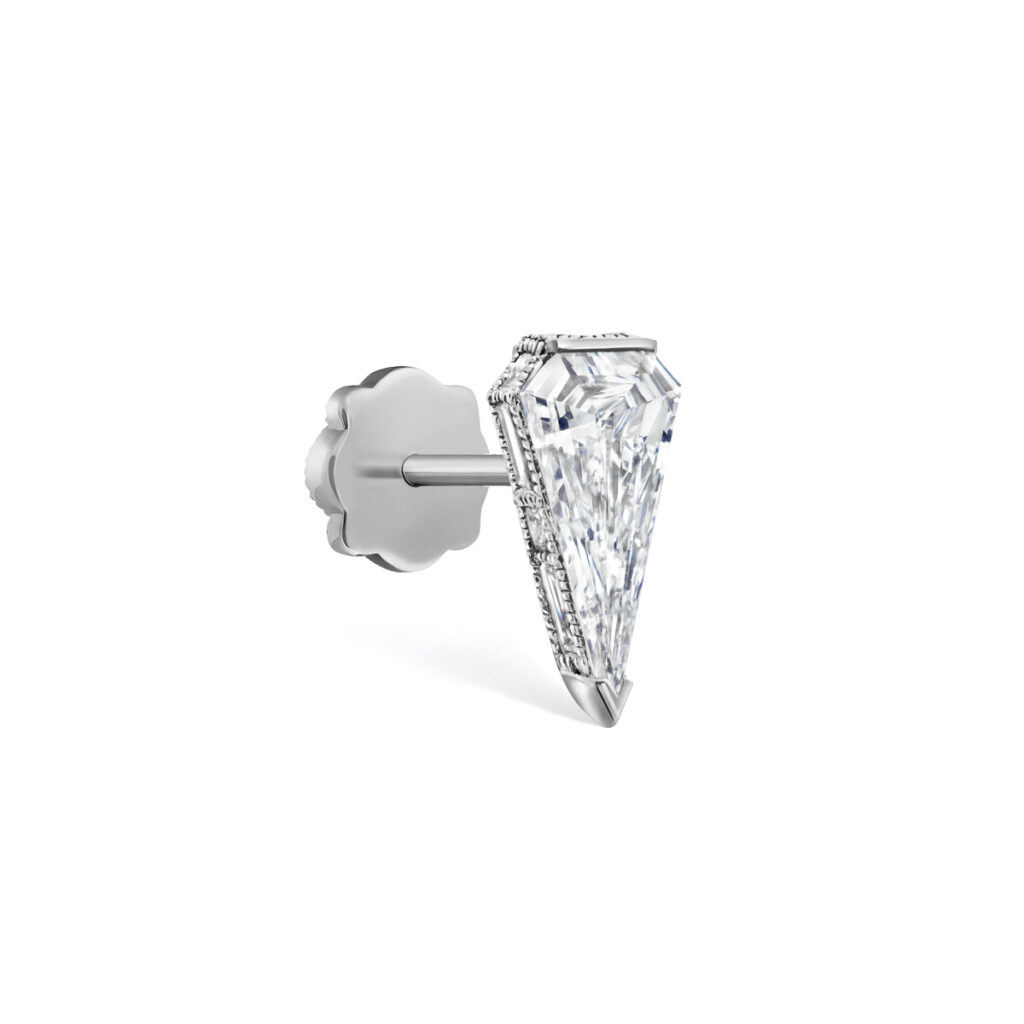 Low profile silhouette cut diamonds in long trapezoidal shapes take the invisible setting one step further and sit closer to the skin to create a 'floating' effect.
Structure supports movement in the new prong set diamond drapes, diamond crescendo and tassel bar styles. The pieces move with the wearer but are securely held by the fixed orientation of the designs.
Unexpected placements and innovative mechanisms hide the wearable component in the anatomy of the ear and create a look of seamless continuity.
Sharp, linear bar designs and diamond spikes are balanced by the softness and drapery of the new chain charms. The chain charm styles create the option to accentuate existing jewellery and further the process of curation by adding movement to an established look.
The campaign was photographed by Tom Schirmacher in New York City.
The Fall/Winter 2020 Collection will be available to shop online on www.mariatash.com and across all Maria Tash locations globally on September 14, 2020.