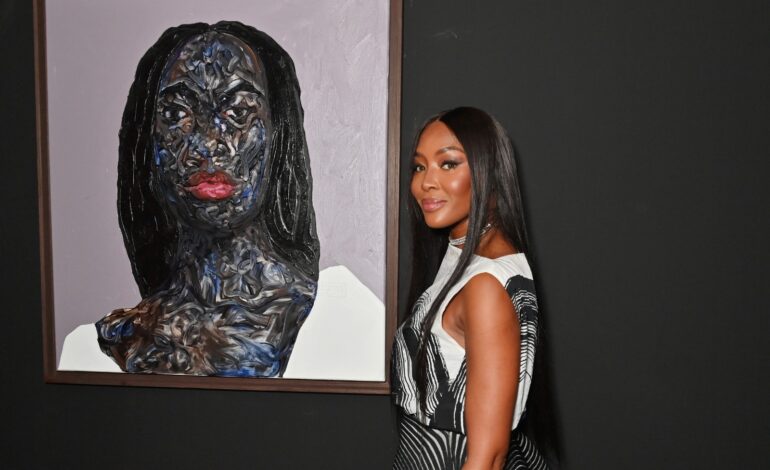 International supermodel Naomi Campbell launches her global initiative EMERGE under the Patronage of H.E Sheikha Al Mayassa Bint Hamad Bin Khalifa Al Thani
Leading fashion icon Naomi Campbell who is known for her charitable efforts, she launched her newest initiative 'EMERGE' at the Katara Cultural Village with the EMERGE Art & Fashion Exhibit in collaboration with Qatar Creates, at the Katara Cultural Village on Monday, 24th of October 2022. The British supermodel hosted a star-studded exhibit to raise awareness and help give the next generation of creative talent from emerging regions a platform of support and a wider audience for their work. The 'EMERGE' initiative seeks to find alternative educational routes for young creative and business talents from Africa, The Diaspora and developing communities around the world.
As a showcase of two offerings, esteemed guests were taken through a creative journey of both art and fashion. The EMERGE Artists Exhibit brought together 27 contemporary creators, such as Kehinde Wiley, Delphine Diallo, Patrick Alston, Vania Leles, Victor Ehikhamenor and Larry Ossei-Mensah, alongside 7 recognized and rewarded fashion designers, Thebe Magugu, Abdel El Tayeb, Bianca Saunders, Artsi Ifrach, Lamine Badian Kouyaté, Nikki Nkwo Onwuka and Kenneth Ize.
In inauguration of this milestone initiative, Naomi Campbell was joined by some of the most notable names in the fashion and creative industries; model Chanel Ayan, Vogue Arabia and Vogue Man Editor-in-Chief Manuel Arnuat, British fashion designer Ozwald Botang, Vogue Thailand Contributing Editor Nichapat Suphap, and luxury real-estate developer Mohamed Hadid, amongst many others guests who all savored the culinary delicacies of Global Private Chef Vanessa Cole, who magnificently collaborated with Food Artist and Celebrity Chef Tom Wolfe to serve up an elevated experience of hor d'oeuvres with West African influence.
The EMERGE Art & Fashion Exhibit' stands as part of Qatar Creates' unapparelled schedule of high-profile events leading up to and following the FIFA World Cup Qatar 2022™. The exhibition leads way to the EMERGE Charity Auction in partnership with Sotheby's on Friday, 28th October 2022. The auction will see the curated art pieces being auctioned as part of the initiative to raise funds for educational and creative institutions around the world. The Fashion Exhibit will be on display to the public at Katara Cultural Village till the end of the FIFA World Cup Qatar 2022™.