Reviewed By: Elias Haddad
Photography: Smile For Profile
When it comes to luxury vehicles, sleek design, and sporty brilliance- there's one name on everyone's mind. For those who haven't guessed it by now, it's- Porsche.
While the brand needs no introduction whatsoever, you can't help but rave about its recent addition to the greatly successful SUV range- the Cayenne Coupe.
Porsche Cayenne Coupe –Sneak peek to the most wanted Luxury Car in 2020
The sporty SUV is turning heads with stellar reviews and there's a pretty good reason. Today, this modern phenomenon is getting called out for superior performance and dynamic design.
Meanwhile, Oliver Blume, Chairman for the Executive Board of Porsche AG, explains how new technical details render it emotional, progressive, and truly athletic. But what really makes it different from other luxe offerings is a question on everyone's mind.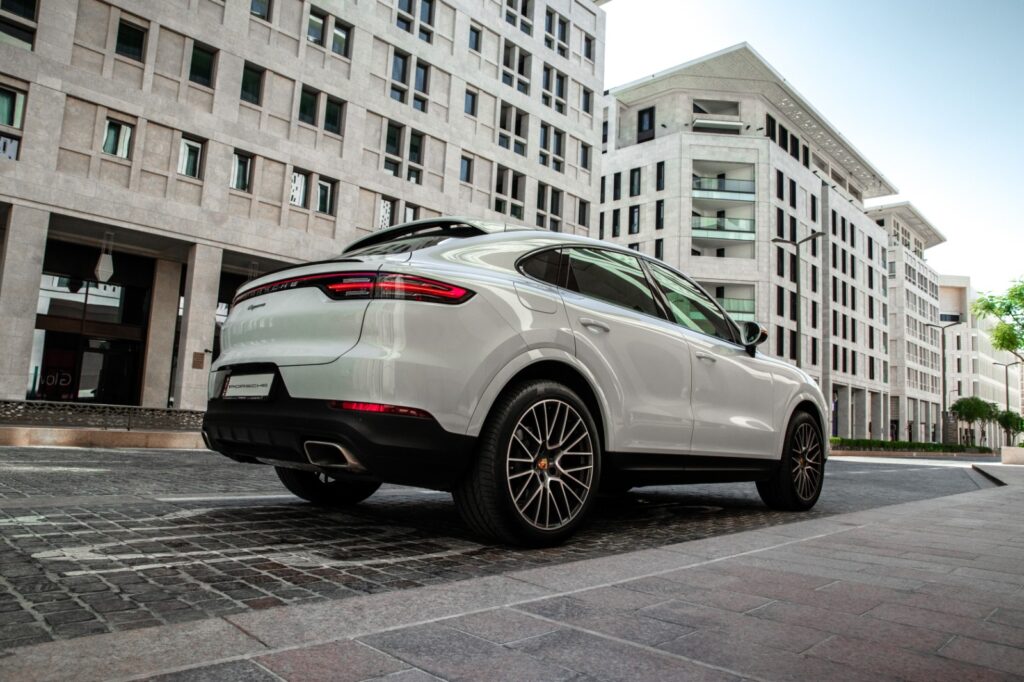 Say hello to the unrivalled elegance
The mere thought of sporty designs and elegance isn't something you'd hear of frequently. However, the new Porsche Cayenne Coupe brings forward customization that has plenty of buyers talking.
Robustly dynamic with special roof spoilers
From the steeply significant roof line to the general robust feels, the exclusive design glimmers with distinctive silhouettes. And when combined with the unique front windscreen and shallow A-piller, you know you're in for an absolute treat.
The brand's Vice President goes as far as lauding the SUV as one of the sportiest appearing models in the segment. Let's not forget how the innovative roof spoiler extends by 135mm. Therefore, you know exactly who to thank for speeding at 90km/h with enhanced efficiency.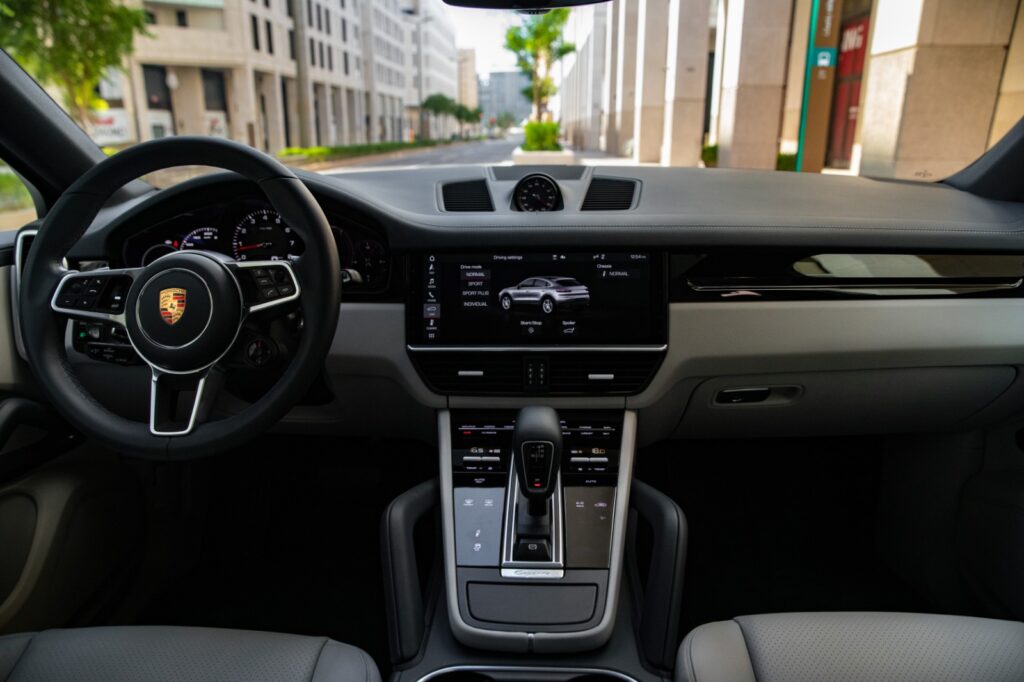 Redefining space and passenger views
Porsche's new Cayenne Coupe isn't just a glistening piece of art on the outside. The intricate detailing and well thought out interiors give it an edge above the rest.
For instance, passengers are set for a treat with the 2.16meter squared panorama fixed glass roof. Moreover, the glazed areas incorporate a greater sense of space with adequate roller blinds for sun and cold protection too. Hence, you're set for the most incredible long drive journey by miles.
Luxe sport features instill harmonious feels for comfort on the roads
As a passenger or a driver, one thing is on everyone's mind. The journey should be optimally comforting with great lateral support. Therefore, it wouldn't be wrong to explain how the Porsche Cayenne Coupe offers space for up to 4 passengers.
Towards the front, you'll find 8-way sports seats. Supplemented with headrests at the front and individual bench like two-seaters in the rear, this SUV gives you plenty of headroom to play with. And for those who might speculate against the vehicle's lowered silhouette, there's no complaining with familiar features like these.
Designed for thrill and exquisite performance
Thrilling speeds and powerful drive systems setup drivers for a ride of a lifetime. You'll simply adore the custom design elements with technical details from the model's third generation.
This combined with digital displays, stellar connectivity, and unique chassis systems are just a few of the many sublime offerings.
Turbocharged engines prepare drivers for adrenaline rushes
When you have 340 hp and 550 hp engines at stake, you can't expect anything but the best. Here, the SUV incorporates a 6-cylinder turbocharged masterpiece. And the end result is a massive 450Nm torque.
Think along the lines of a sprint from 0 to 100km/h in just 6 seconds. Therefore, the fact that it accelerates to a maximal speed of 286km/h is absolute bliss for adventurous drivers.
With a vehicle as grand as this, Porsche is truly winning hearts with this masterpiece creation. Termed by many as the sporty SUV vehicle of today, there's just no comparison to other similar offerings by numerous competitors in the industry.