Since March 2017, the day EL Hajoujii sisters revealed their first collection and Rafinity Haute Couture is successfully reaping the results of their hard work. The Brand that portrays  Moroccan heritage embodies sophistication, elegance, and immaculate craftsmanship. Each piece is designed with unique, confident, and classy women in mind.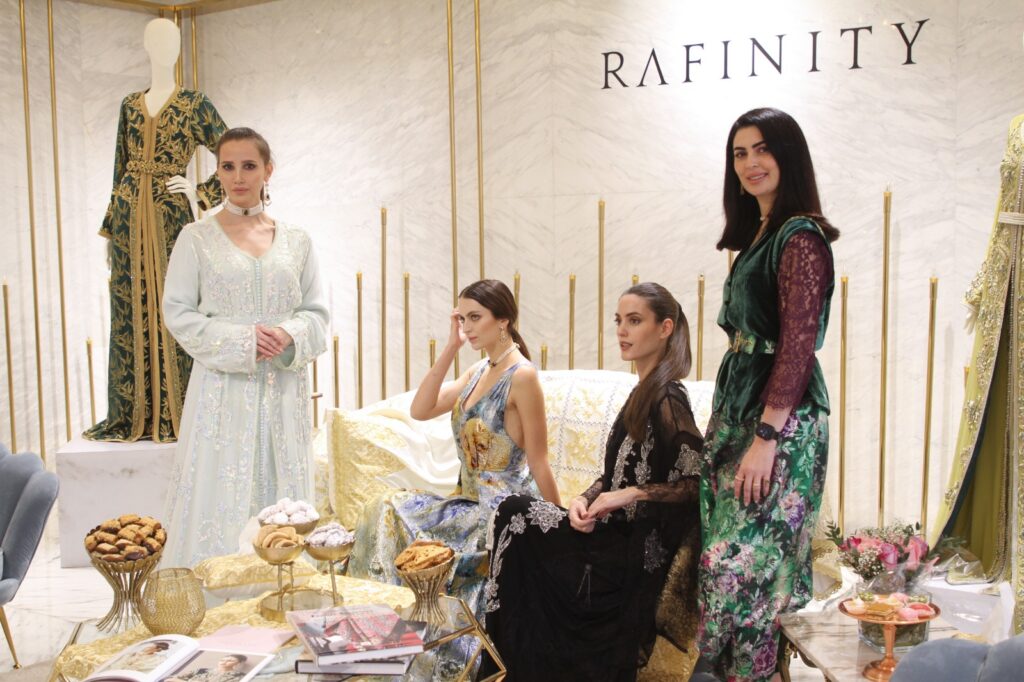 Exceptional materials, handmade embroideries, crystals, and stones come all together to serve one purpose masterpieces waiting to adorn distinctive women.
Meriem El Hajouji is the driving force behind Rafinity Haute Couture. Her love for fashion started at a very young age and her eye for details empowered her dream to create exquisite designs that reflect the Moroccan Heritage while remaining modern and keeping up with the constant changes in the fashion industry. Not an easy task, but Meriem is not only a beautiful and stylish woman, she is first and foremost very determined and doesn't take no for an answer. So with this mindset, Rafinity Haute Couture was evolving and 2017 was the most awaited year for Meriem where she presented a collection that mesmerized the audience. To this day, Meriem is intimately involved in every single detail: from sourcing the fabrics from   Italy to designing, to inspecting and guiding. She holds Rafinity Haute Couture in her heart and wouldn't do it any other way.