In the new world of fashion, this Fall season, the "Boss Lady" suit isn't just about business—it's an all-encompassing outfit exuding confidence from boardroom to post-work soirees; as an all-rounder, the "Boss Lady" suited look emerges as a total embodiment of versatility.
From dawn to dusk, she adorns herself in suits tailored for every occasion.
By day commanding the corporate corridors in tailored structured suits in warm shades; and as afternoon turns to evening, transitioning effortlessly into more casual chic suits, making her presence felt at social events with vibrant blazers and relaxed pants.
But as the night sets in, oversized and luxe textured blazers effortlessly takes her ensemble to the next level chicness, ready to take on the city's most elite nightlife vibe.
So, think prints with a subtle shimmer or pops of colour that catches the evening light, paired with statement heels and bold jewelry, sundown looks can be both powerful and playful, ready to own the night!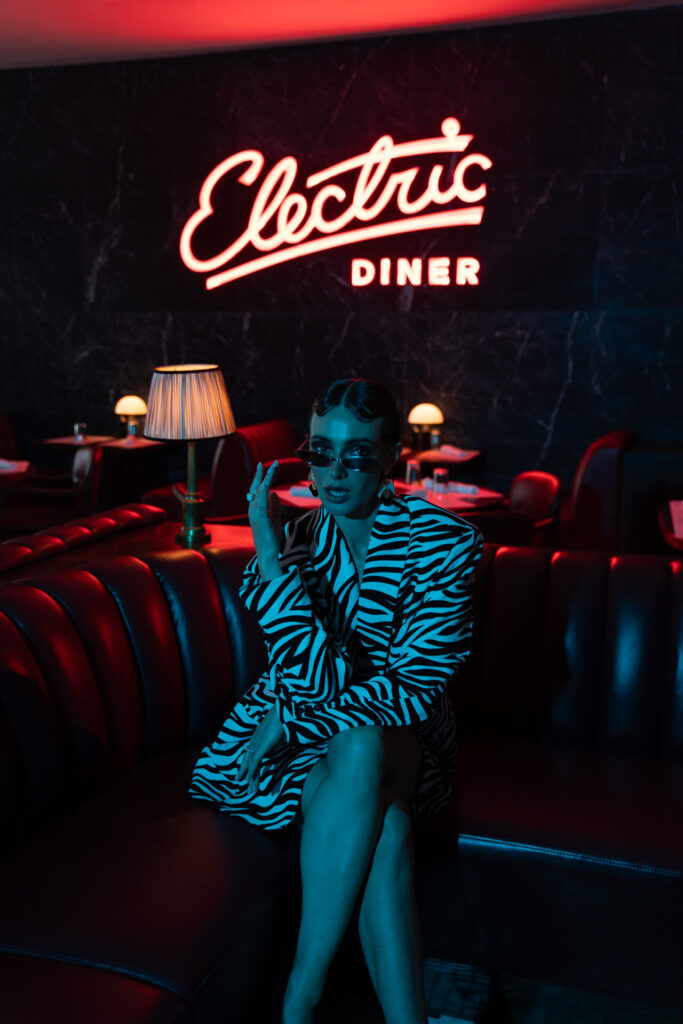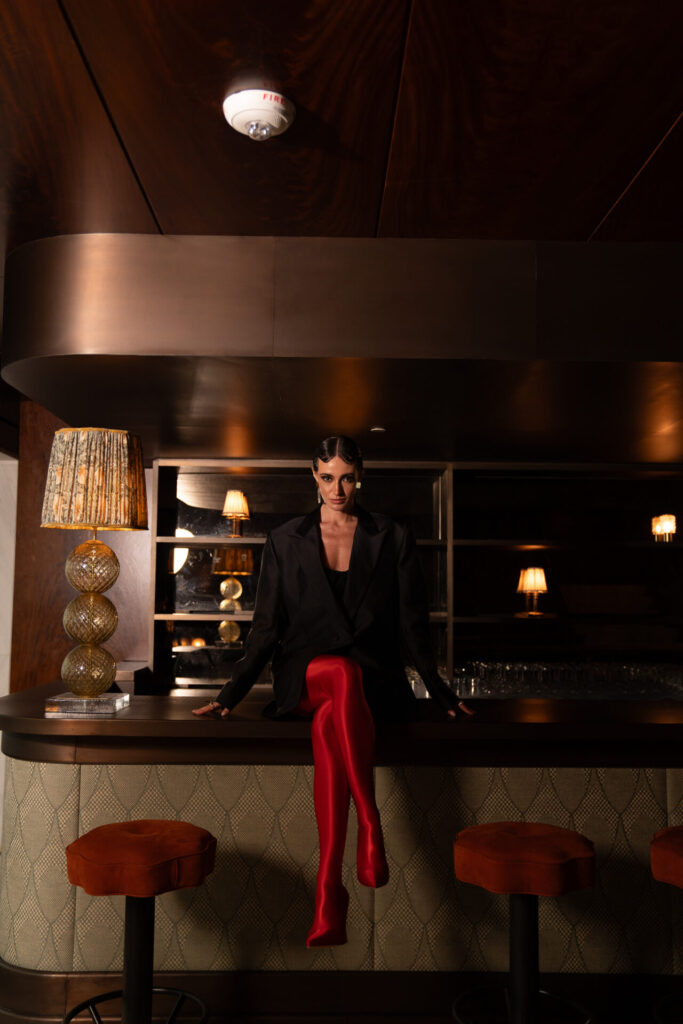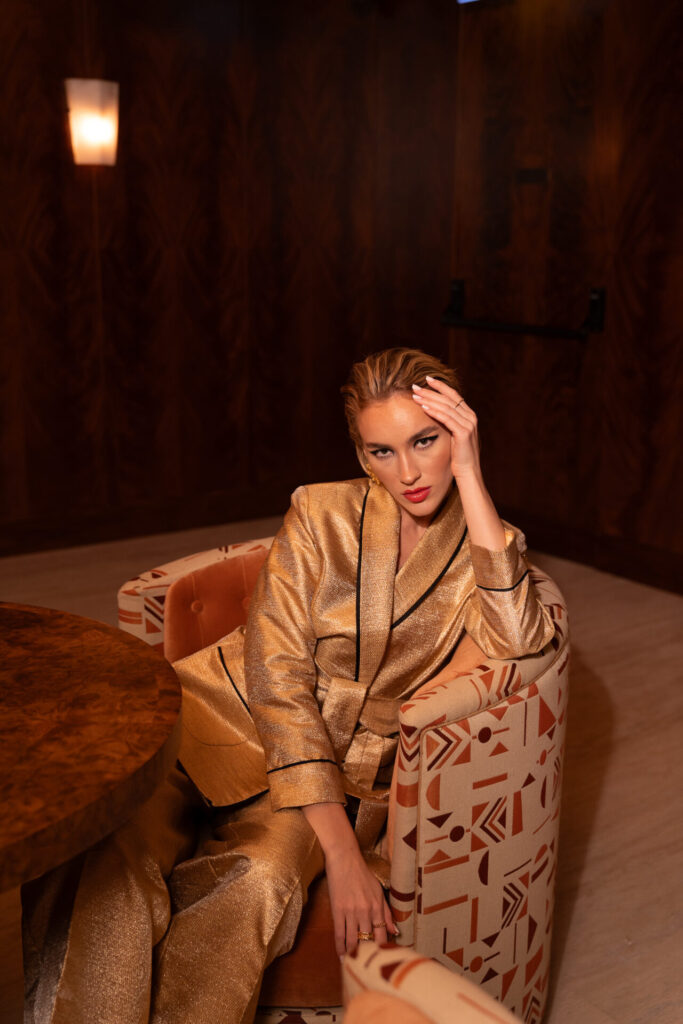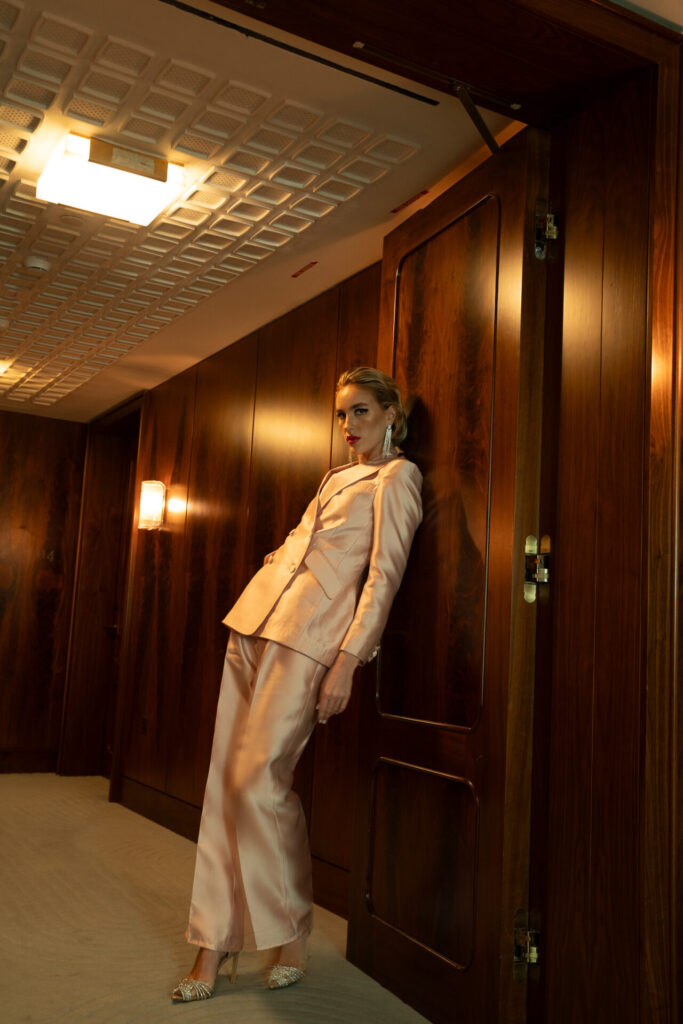 All looks from:      DWL by Ivie Osula
Location: Special thanks to The Ned Doha
Photographer: Raffeed Allo
Creative Director: Branding The Future
Stylist: Dila Patel
Models: Tife and Johanne represented by Abstract Agency, Olga, Anastasiya
Hair: Lexes hair collection and Kany
Makeup: Sakshi Tejpaul and Clarisse
Jewellery: Arias the label
Videography: Prix
Production: Abstract Agency
PR Agency: Creatives Amplified