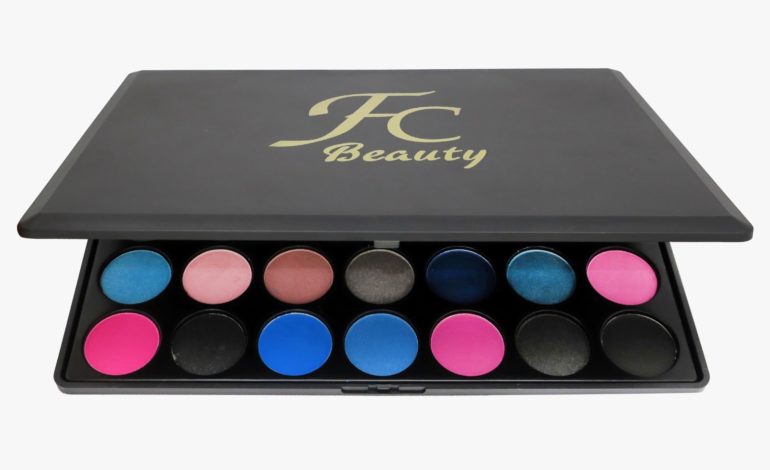 In the time of social distancing and as many of us are choosing to be more responsible by staying at home, it is extremely important to allocate some time towards looking after ourselves, learning new skills and practicing activities that will spark joy and guide us back to a normality state of mind.
Whilst wearing makeup at home during the social distancing period can sound superficial, spending 15 minutes of your day to do your own makeup is actually a great way to keep your mind away from the daily worries, as well as provide a fun and creative outlet for you to express yourself. Makeup has also been proven to be an effective mood-booster and can help build confidence and eliminate the feeling of insecurity.
So, whether you're a beauty enthusiast or simply want something new in your life, here are 5 ways to incorporate makeup into your daily at-home routine, to enhance your natural beauty and lift up your mood:
1-Develop your makeup skills
If you're one of those who breaks a nervous sweat when picking up a liquid eyeliner and always wanted to master that cat-eye look, now is the best time for you to hone your winged eyeliner skills, by watching online tutorials and figuring out the ideal way to draw a flick according to your eye shape. Also, investing in a high-quality eyeliner such as the FC Beauty Intense black eyeliner (AED 44) will make the process even easier, with its precise felt tip and smooth formula that glide on with ease.
2- Keep yourself looking refreshed
Going makeup-free can feel extremely liberating, but on days when you want to look more put-together for an urgent video call or need to step outside the house to pick up some daily essentials, then a product like the FC Beauty shimmer liquid eye shadow (AED 24) can serve as a quick fix solution. The creamy liquid eye shadow instantly adheres to the lids and provides a brightening effect to the eyes and can stay for up to 8 hours without smudging or creasing. You can also smudge a little bit of the FC Beauty ultra-glide eye pencil (AED 44) into your lash line to smoke up the look.
3- Get your creative mood on!
Whether you prefer neutral makeup looks or fancy experimenting with more vibrant shades, it might be worth investing in an affordable and versatile eye shadow palette such as the FC Beauty 35A or 35D palettes (AED 53), to spur your creativity and inspire you to create different looks every day. Also, just like painting on a canvas, playing with the different eye shadow colours is another therapeutic way to bring back the positivity in your life.
4- It's all about the eyes
While many of us are skipping foundations and concealers during social distancing, focusing on eye makeup will allow your skin to breathe, while still maintaining a polished and put-together appearance. The FC Beauty pencil eye liner pencil (AED 24) comes in various shades that can be used for different purposes to enhance the shape of your eyes. For example, the shade chocolate and raven (dark brown and black) can be used to tight line and define the eyes, while the shade cotton (white) will eliminate any redness from the water line, brighten the eyes and make you look more well-rested.
For more information about FC Beauty and to keep up to date with the brand's latest releases and news – follow @fcbeautyme on Instagram.