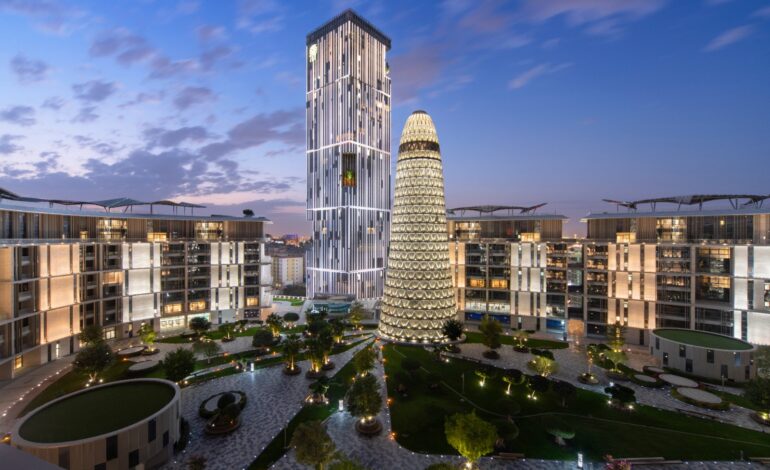 admin
May 2, 2021
3306

9 minutes read
An exciting journey begins…
Banyan Tree Hotels and Resorts debuts in Qatar with the opening of Banyan Tree Doha At La Cigale Mushaireb, an urban elegant sanctuary in the heart of Doha. This will be the group's first property managed by Accor under the Banyan Tree – Accor strategic partnership in Qatar and in the Middle East.
Exquisitely designed by renowned interior designer Jacques Garcia, Banyan Tree Doha blends modern comfort and architectural marvels creating a tranquil haven for its guests to rejuvenate the mind, body and soul. The property features 126 luxurious guest rooms including 66 suites, 215 serviced residences, Banyan Tree Spa with its signature Rainforest hydrotherapy facility and delightful dining options.
Banyan Tree Doha will open its doors for guests looking to be among the firsts to discover the true essence of the Banyan Tree hospitality in Doha, offering them memorable moments whether they are looking for a residence, stay or a dining experience.
The hotel's guests can experience a stay in its spacious luxurious rooms offering a serene getaway from the busy city life. For those looking for a long stay and a home away from home, Banyan Tree Residences offer well-appointed serviced apartments bringing together the finest elements of a luxurious living experience from facilities to services of the most impeccable quality. Residents enjoy the true essence of "place" that inspire a unique living experience.
The beginning of the culinary journey in Banyan Tree Doha is marked by the opening of Saffron – the brand's signature Thai Restaurant, Il Galante – an authentic Italian cuisine inspired by Il Cuoco Galante Cookbook and Panya Lounge – a patisserie with an Asian flare. Two more signature restaurants are scheduled to open at a later stage.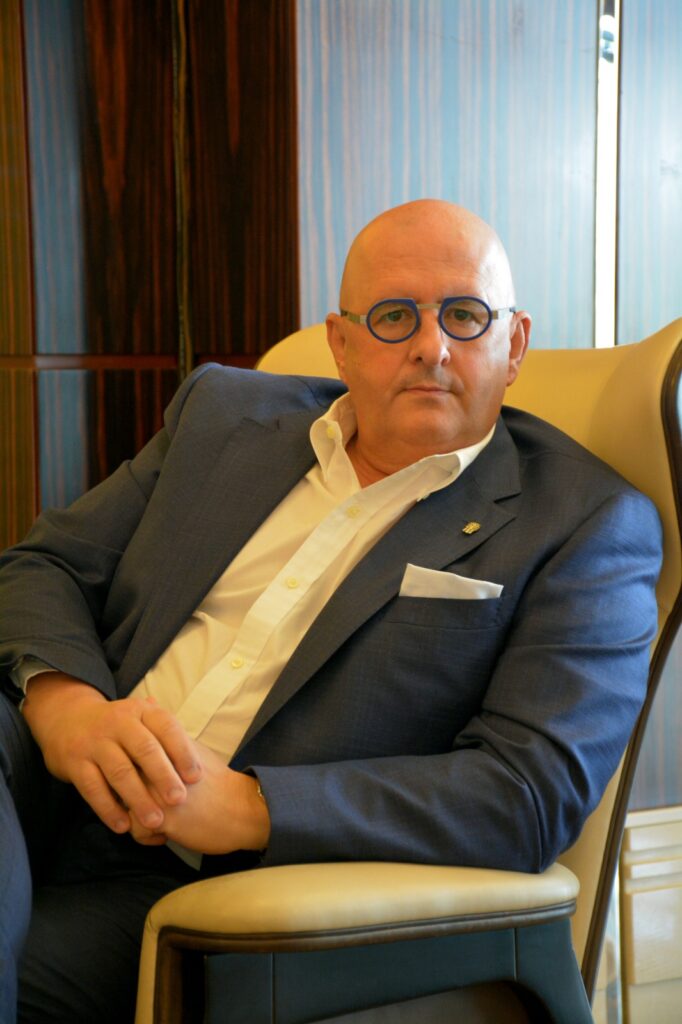 "The opening of Banyan Tree Doha At La Cigale Mushaireb heralds an exciting new era of hospitality in Qatar and we look forward to welcoming our guests to get a glimpse of our rooms, residents and currently operating restaurants. We are delighted to open this incredible property and I'm confident we will deliver outstanding service for business and leisure guests alike," commented Mr. Aurelio Giraudo, Cluster General Manager, Banyan Tree Doha At La Cigale Mushaireb & La Cigale Hotel Managed by Accor.
Serene Stay
Set in the heart of Doha, the elegant urban sanctuary is perfect for those who are looking for a relaxed yet luxurious stay in an awe inspiring atmosphere. Offering 126 rooms and suites, Banyan Tree Doha overlooks either the crystal clear waters of the Arabian gulf, the breathtaking views of a verdant garden or Doha's old city.
Residences
For a truly unique residential experience and a home away from home, Banyan Tree Residences offers an impeccable oasis of serenity at the heart of Doha; a unique blend of comfort, luxury and nature ranging from two-bedroom apartments to four-bedroom penthouses with state-of-the-art facilities and magnificent garden views. Residents enjoy complete access to Banyan Tree Doha's verdant gardens, exclusive Spa and Health Club.
Extraordinary Dining
In addition to the three operating restaurants, Banyan Tree Doha will be introducing additional concepts at a later stage to the Qatari niche market including Qalamkarri – an artistic culinary presentation inspired by the traditional Kalamkari Art, bringing together modern cooking techniques of India's multi-faceted cuisines, and Vertigo – a panoramic lounge overlooking the entire city from above with mesmerising views offering an experience like no other with a creative beverages menu, mixology inventions and a pan-Asian cuisine with a Mediterranean twist in a lively set up and upbeat music.
Banyan Tree Spa with Rainforest Hydrotherapy Facility
In the near future, guests will be able to enjoy the Banyan Tree Doha's signature Spa with its signature Rainforest hydrotherapy facility; an experience that truly offers a Sanctuary for the Senses – a place for physical, mental and spiritual renewal.
The spa will feature exclusive male and female spaces equipped with treatment rooms, heated beds, a vitality pool complete with a Jacuzzi, relaxation areas, brine steam room, herbal sauna and a rain walk. Couples will also enjoy a discreet enclave featuring rain showers, a soaking tub and two treatment beds.
Meetings and Events
The hotel also offers eight dynamic meeting rooms with a total area of 945sqm, including three versatile and state-of-the-art conference spaces.
The Location
The property is located in the heart of Mushaireb, within the Doha Oasis project, one of the most fascinating destinations in the vibrant city, offering direct access to a signature department store, an indoor experiential theme park and an exclusive cinema multiplex.
Banyan Tree Doha At La Cigale Mushaireb offers tranquil haven to rejuvenate the mind, body, and soul in awe-inspiring ambience, allowing guests to rediscover the true meaning of warm hospitality, while enjoying authentic and memorable experiences.