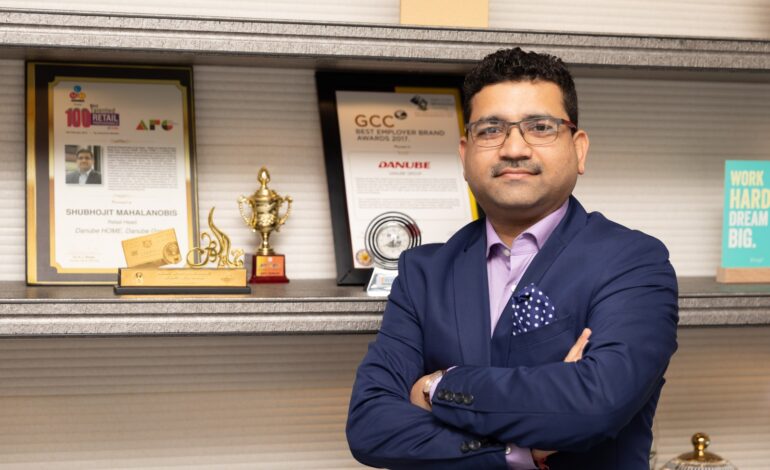 admin
Oct 8, 2020
806

5 minutes read
Danube Hospitality Solutions sets foot in Qatar, to start operations via Experience Centre in Industrial Area
Danube Hospitality Solutions (DHS), a leading hospitality solutions company, providing one-stop solution for complete hospitality products & services including FF&E & OSNE range in the Middle East, has announced the start of its operations in Qatar. Part of the $2 Billion Building Materials Conglomerate, Danube Group, DHS shall provide services from its soon-to-be-launched Experience Centre in Industrial Area.
"Our entry in Qatar's dynamic hospitality industry is aimed at supporting the development of its hospitality and commercial sector, and also falls in line with the Leadership's National Vision and FIFA 2022 World Cup requirements," said Shubhojit Mahalanobis, General Manager, Danube Hospitality Solutions, Qatar. "The existing logistical infrastructure in the country also makes importing of products from various parts of the world easy and hassle-free."
Mahalanobis further added: "We are really looking forward to the launch of our Experience Centre in Doha, which shall undoubtedly offer the finest state-of-the-art solutions to the hospitality industry. In fact, some of our services are already available as we speak."
This Experience Centre shall surprise the industry, because we shall bring the finest brands & products from 30 different parts of the world and shall offer Designing Consultancy, Project Management as well as an amazing array of world class high quality products. Since, Qatar is highly quality focussed; we have developed in-house designing services within our factories in Europe, especially in Turkey, to offer seamless project planning & execution.
Few of the key reasons for the meteoric rise of Danube Hospitality Solutions in the industry are their superior quality products, time bound project delivery, and budget flexible project pricing. Post COVID-19, every management will focus on getting the best product and service at the least possible cost. This is the where we come in and provide an end to end solution that suits their every requirement.
DHS takes pride in transforming inspiring ideas into timeless elegance, unforgettable guest experiences, and finest art form to brilliantly suit a breadth of interior plans and hoteliers' artistic sensibilities. Armed with technical expertise and driven by design-focused considerations, with special emphasis on aesthetics and functionalities, DHS offers immense depth in its FF&E and OS&E offerings for the hospitality industry across the MENA region.
The company also boasts a comprehensive supplier network, highly regarded channel partners, on-site support, installation and implementation capabilities, and a market-savvy R&D division.
Despite setting high standards in its product and service range, DHS only aligns with partners that share its commitment to green, carbon neutral and sustainable production practices. The company has joined hands with eco-friendly suppliers to ensure that there is no mismatch between their values and that of the clients it is partnering with.
Set up in 2011, the Danube Group has, over the years, built a legacy around delivering the exceptional and outstanding. The Danube Group Qatar is operating since last 10 years and has been supplying to almost all the prestigious projects of the country like Doha Festival City, Hamad Port, Hamad Airport, Hamad Medical City, Metro Line, Wakra Stadium & Al Khor Stadium to name a few and the Group has the distinction of partnering with the region's most prestigious projects. It holds five certifications under ISO 26000 which recognizes corporate social responsibility initiatives. It also has a certification of ISO 10002, which recognizes exceptional customer feedback standards.