Hamad International Airport ranked No. 1 out of 61 global airports
Hamad International Airport (HIA) and Qatar Duty Free (QDF) were voted by passengers as 'Best Airport Voted for by Millennials' and 'Best Airport Retail Environment' respectively at the Travel Retail Awards 2020.
Over 5,000 passengers who had travelled within the past six months voted on 61 airports from every region across the globe – North America, Latin America, Europe, Africa & the Middle East, Asia, Indian Sub-Continent, and Pacific.
HIA and QDF were awarded both accolades from a shortlist of six other international airports. Millennial voters singled out the airport's shopping environment, local identity, and food and beverage offer. The awards ceremony was broadcast live online during the TRMarketplace Digital Forum, in the attendance of VIPs and delegates from across the global travel retail industry.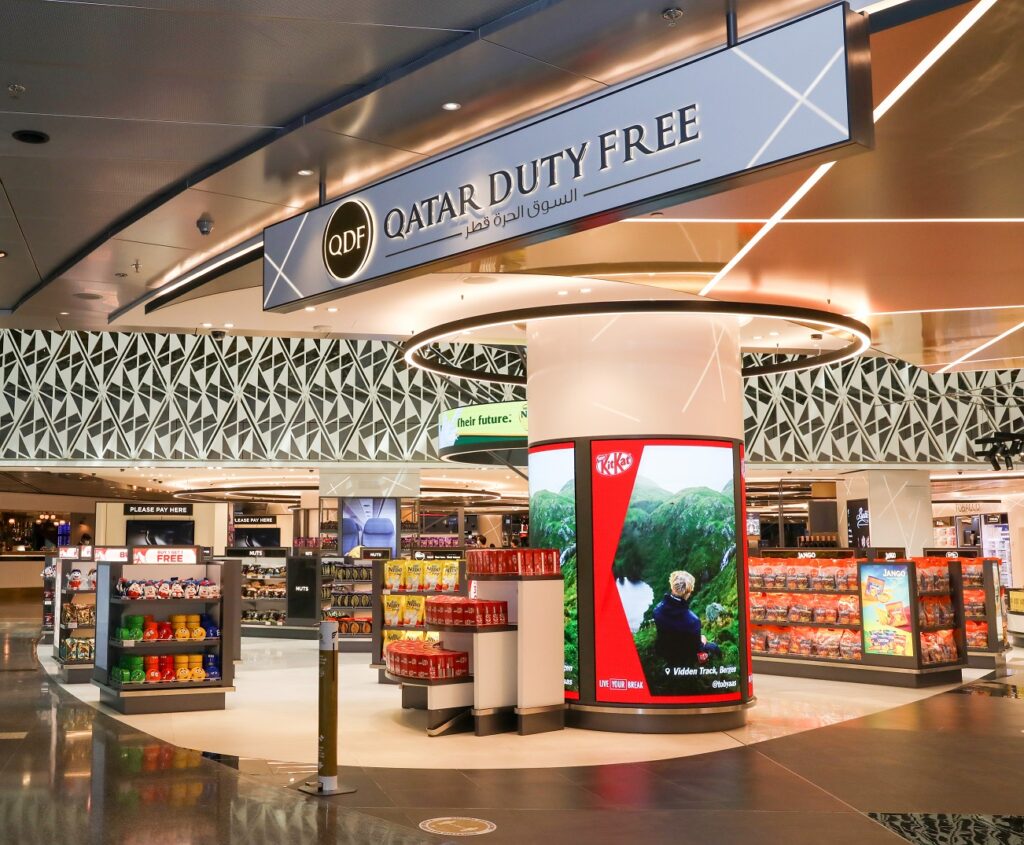 Millenials are a key demographic for the airport, which is a diverse lifestyle destination that puts passengers at the heart of its strategy. Qatar Duty Free will shortly be unveiling some exciting new retail concepts at Hamad International Airport, which will provide its passengers with a new and enhanced shopping experience.
Despite the ongoing global pandemic, HIA and QDF have continued to innovate and invest in evolving the retail and F&B experience for passengers. While recent new store openings have added to the 40,000 square meters of uniquely combined shopping and dining experiences operated by QDF, HIA continues to work on its stunning expansion, which will expand QDF's shopping and food and beverage space by 30 per cent.
HIA has also implemented a series of initiatives to help fight the spread of COVID-19. The airport introduced new protocols and procedures to adapt to the different needs of passengers and restore their trust in travel again. Qatar's airport also introduced a suite of technologies that aims to boost passenger confidence such as robotics and advanced thermal screening helmets. HIA has recently become one of the few airports to introduce paperless air travel through its investments in facial biometric identification.
The airport also installed C2 technology for transferring passengers, which allows transferring travelers to move through security checkpoints without having to take out any electronic devices from their bags and is a significant counter COVID-19 measure that reduces possible cross-contamination in passenger carry-on bags.
HIA's retail and food and beverage outlets encourage contactless and cashless transactions through cards and are considering introducing online or in-app purchases in the future. The airport also conducts regular disinfection of all baggage trolleys and tubs.
HIA will continue to innovate in the passenger experience on various fronts to help restart the aviation industry globally while creating a holistic environment for travelers. Through the airport's efforts, passengers are guaranteed a safe smooth journey.