BY DR. NOUR ZOAROB
The growth in the fashion industry has been phenomenal. From latest trends to old revival the world is constantly experiencing a shift in this niche however, for me, fashion is subjective.
It is beyond a piece of cloth that we wear to look good. It is an identity. A form of expression that describes our journey and brings a sense of relevancy to us.
Abaya is one of the important fashion statements for Muslim women around the world. It's apparel that connects them on a spiritual level and gives them a sense of belonging.
I am a fashion enthusiast who enjoys wearing abayas. I did not know that my audience would like my style so much.
Upon sharing my abayas on social media, I had many queries, asking about my abayas and that's when I understood, people have a keen interest in them.
Abaya has been a part of Muslim culture for ages. Lately, it was usually available in black color but now over time, you can find any sort of Abaya.
From different colors to custom designs, abayas can be designed in numerous ways. All you need is a vision of your design and the rest will be done by your designer.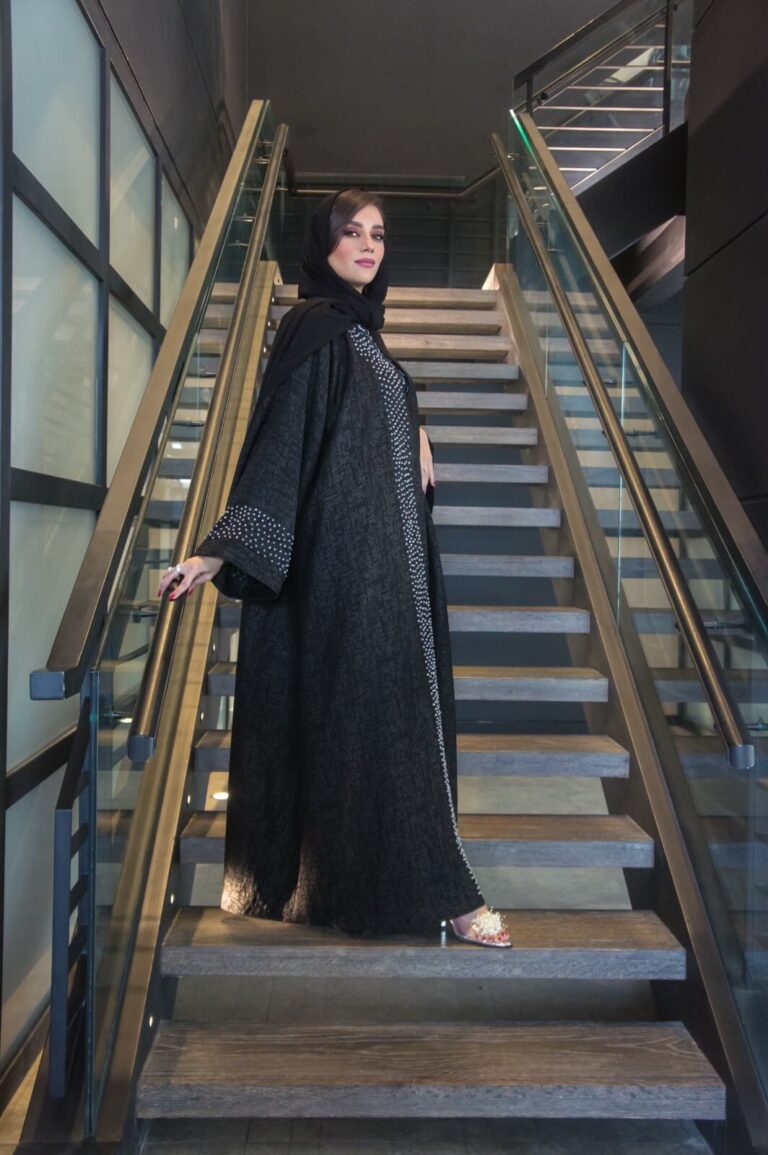 I understand some of us are reluctant to experiment with our abaya color and design but trust me, if it's done right, you won't regret it a bit.
My Instagram is usually flooded with questions about my abaya. I see women all across the world asking about it which makes me happy and encourages me to showcase more modest fashion.
For those of you who are unaware of it. Abaya is a long flowing robe that is usually loosely fitted. It is mostly worn on clothes and over the years, it has seen some drastic progress.
Now you can find a good abaya everywhere in the world. They are colored, designed, and even printed according to the likeness of people.
Abaya is more than a style statement now. It's an identity that speaks for people and brings them individualism and a form of self-expression.
I must mention Abaya Designers has brought a global emphasis to abayas through their promising quality and marketing. The stereotype associated with abayas is now diminishing to a much greater extent and I am glad to see how women own their abayas and walk like a queen on the face of the earth.
I enjoy wearing abayas because they are a part of my identity. Colorful, beautiful abayas are what make me happy and thus, I will always wear the most distinctive designs.
I see abaya as a masterpiece that could be styled better if the small details are taken care of.
I try to choose nice outfits under my Abaya to make myself more confident. I pair my abaya with some classy shoes, a bag, and accessories. Abaya looks ten times better with a good watch and delicate rings; hence, I always create a lookout of it.
PHOTOGRAPHY: GALYA SMITH
SPECIAL THANKS: ALWADI DOHA – MGALLERY HOTEL COLLECTION