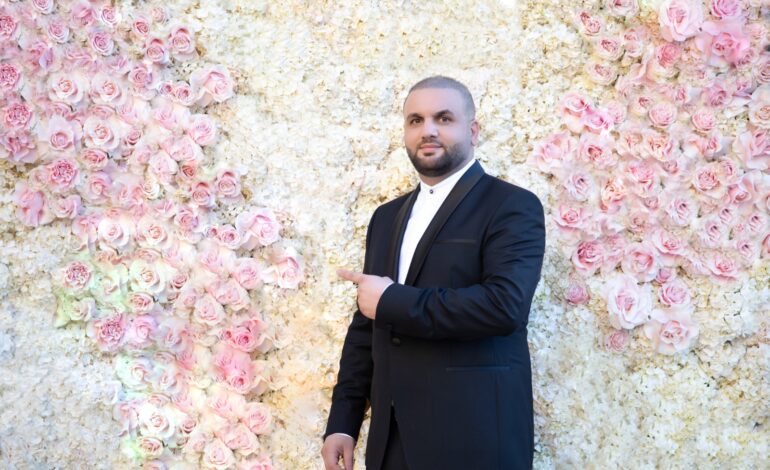 Celebrity event designer Adam Afara is featured in the 2022 DWP Power List of Top 100 Planners & Designers from around the globe, continuing to leave his mark in the event industry.
"We're pleased to present our Top Planners & Designers of 2022 from across the globe whose work speaks for themselves. They have consistently raised the bar and mesmerized us every time with their awesome work in luxury weddings" announced DWP Insider, the leading platform in the destination wedding industry.
Afara was thrilled to be named in this year's list, as he reacted to the news via his Instagram account: "Thank you so much dwp_congress I'm privileged to be featured as one of the 100 top planners & designers from around the globe."
a very accomplished event designer
Throughout his 25-year career, the founder of Events By Adam Afara has been honored with 44 awards globally for his outstanding achievements in the event planning industry. He is also the first Arab to co-design the decorations of The Academy Awards, better known as the Oscars.
Afara has been in high demand by many iconic artists such as Lady Gaga, Beyonce, Jennifer Lopez, and Mariah Carrey, not to mention A-list Hollywood stars such as Johnny Depp, Denzel Washington, and Charlie Sheen.