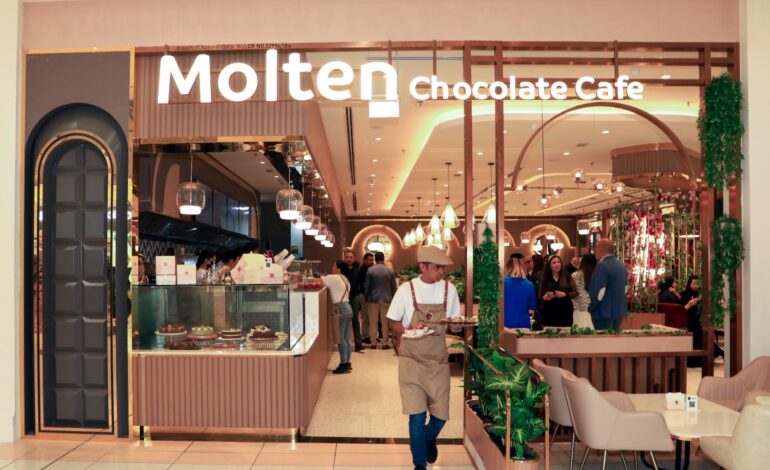 admin
Jan 25, 2023
1801

3 minutes read
Molten Chocolate Cafe never fails to dazzle their guests with a sweet surprise or two. The dessert cafe located in Doha Festival City, Landmark Mall and Vendome Mall has started the year on a sweet note. With an all-new menu including dishes like Creamy Pesto Pasta, Strawberry filled Crepes and a beverage menu that is endless they have given the cafe a new claim to fame. The new menu is divided into an array of specials from breakfast, lunch to desserts and more.
With an all-day running breakfast there are options to appease everyone. Don't be fooled by the name, Molten Chocolate Cafe also has a range of healthy plates to accommodate those on their "New Year, New Me" journey. Don't get us started on the cakes! From classics like their San Sebastian to delights like their Pistachio Cake there's endless reasons to celebrate.
The launch of the new menu was nothing short of a success earlier this week with people buzzing around the entertainment, but truly staying for the food. But words won't do the new menu at Molten Chocolate Cafe justice, so if you haven't experienced it for yourself, what are you waiting for? Make your way down to give them a try yourself.
Instagram: @moltenchocolatecafearabia Locations: Doha Festival City, Landmark Mall, and Vendome Mall – Qatar Timings: Saturday to Wednesday: 9:00 AM to 10:30 PM Thursday and Friday: 9:00AM to 11:30 PM