Hilton Salwa Beach Resort & Villas is delighted to announce its remarkable success at the first edition of Qatar Tourism Awards for 2023. The resort, known for its unparalleled luxury, exceptional dining experiences, and world-class hospitality, has been recognized with two prestigious accolades for outstanding service excellence. These awards affirm Hilton Salwa Beach Resort & Villas' commitment to excellence and position it as a leading destination in the hospitality industry.
At the highly anticipated Qatar Tourism Awards, Hilton Salwa Beach Resort & Villas emerged victorious in two distinct categories. Hilton Salwa Beach Resort & Villas, received the prestigious "5-Star Hotel" award, while the resort's luxury eforea Spa, was honored with the "Spa Outstanding Service Excellence" award, solidifying its reputation as a premier spa & wellness destination in the region.
These accolades reflect the relentless dedication of the Hilton Salwa Beach Resort & Villas' team, who consistently go above and beyond to exceed guests' expectations.
"We are immensely proud to have received this recognition during the Qatar Tourism Awards," said Rishab Sahney, Resort Commercial Director at Hilton Salwa Beach Resort & Villas. "This remarkable achievement is a testament to the hard work, passion, and unwavering commitment of our entire team to provide extraordinary experiences and craft unforgettable memories. We would like to congratulate the team behind Qatar Tourism awards for an excellent ceremony and we are truly grateful to the great efforts made by Qatar Tourism to develop the sector and create this competition among all tourism facilities, which reflects positively on the quality of the tourism product."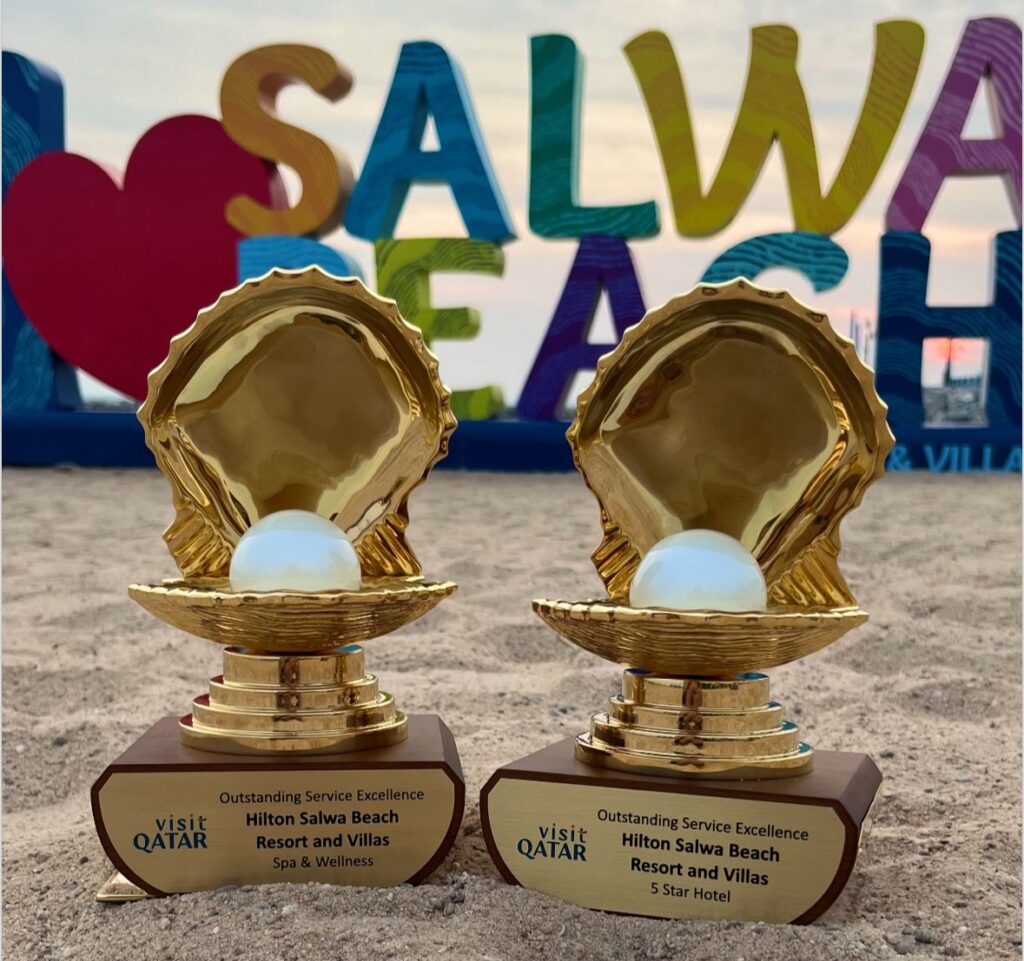 Nestled in the Arabian Peninsula and offering unparalleled luxury and amenities, Hilton Salwa Beach Resort & Villas invites guests from around the world to experience its offering firsthand. With its picturesque beachfront location, unmatched amenities, and a team dedicated to creating unforgettable memories, the resort promises the ideal getaway for discerning travelers seeking an extraordinary experience like nowhere else.