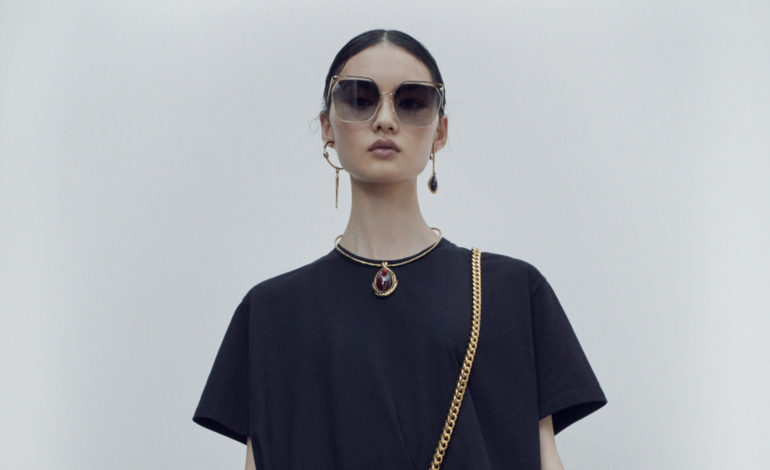 Alexander McQueen's couture approach inspires this new eyewear collection featuring unique designs with the utmost attention to detail.
Upholding the house's empowering spirit, oversized frames ensure impact with cut-out effects, nylon wire rims and smooth enamel touches for a sophisticated and elegant look. The temples are directly connected to the highest part of the cut rim and feature an engraved Alexander McQueen logo.
The Cut range is available with square and round lenses in a variety of colors and includes optical frames.