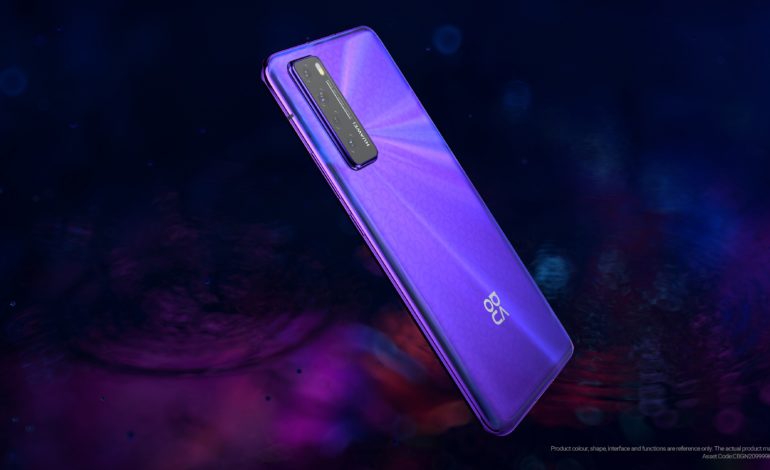 The trendy smartphone comes with a 64MP Hi-res AI Quad Camera that is well suited for all scenarios
Mobile phones have replaced cameras as the tool of choice for taking everyday photos. However, when it comes to shooting at night or shooting complicated scenes, smartphones are challenged in terms of effectiveness and quality. Nowadays, you do not really have to take photography lessons or buy expensive equipment; you just need to make sure you have the right smartphone camera, which will provide you with crisp and clear photos and creative videos anywhere and anytime.
Huawei recently launched a 5G Trendy Flagship – HUAWEI nova 7 5G. This smartphone comes with a 64MP Hi-res AI Quad Camera that is well suited for all scenarios, a 7nm Kirin 985 5G chipset, which does not only support 5G network but also provides a robust performance in addition to powerful image processing. So here, we look at how Huawei's latest 5G Trendy Flagship smartphone camera fares.
Camera upgrade: Take great photos in more scenarios with the 64MP Hi-res AI Quad Camera
HUAWEI nova 7 5G is equipped with a stellar 64MP Hi-res AI Quad Camera, which includes a 64MP high-resolution main camera with a large 1/1.7-inch sensor. As for dimly lit environment, the HUAWEI nova 7 5G utilises 4-in-1 pixel binning technology that can capture more light, in order to produce brighter and clearer photos. The camera setup of the HUAWEI nova 7 5G also contains an 8MP Ultra Wide Angle camera to capture expansive landscapes and group photos with an angle up to 120o. There is also an 8 MP telephoto camera which is capable of zooming up to 20x digital zoom, offering you the chance to see further objects with crisp and clear details. The phone also feature a 2MP Macro camera which allows you to shoot from as close as 4cm, paving the way to explore a world full of tiny details.
The HUAWEI nova 7 5G shines in recording videos as well. The Camera setup of HUAWEI nova 7 5G supports 4K Hi-Res video recording in any given settings, yes, even in lowlight! You can even take it a step further and knock on your creative mind with a 4K Time-lapse photography. Great examples include sunsets, sunrises, slow moving clouds etc.
DUAL-View Video Mode: Double the View, double the fun
An intriguing and a very useful feature of the 64MP Hi-Res AI Quad Camera, is the DUAL-VIEW Video Mode, that uses the front and rear cameras to record videos at the same time. You can use this mode to record clips with the Ultra-Wide and the 64MP Hi-res main rear camera at the same time, allowing for both close-up and wide-angle clips at the same time. A feature that will come in handy for content creators on online video platforms, providing an easy and better way to film scenes.
Take your selfies to new heights
The HUAWEI nova 7 5G comes with a front 32MP Hi-res AI Selfie Camera, which supports HD selfie shooting and 4K video recording. The selfie camera also supports other innovative features such as Super Night Selfie 3.0. Regardless of whether you are capturing photos or videos during day or night, the HUAWEI nova 7 5G selfie camera is ideal for taking images and videos with high quality. There is no need to stress yourself with carrying a tripod because the selfie camera supports EIS, which ensures Ultra Steady Selfies at all times for both photos and videos.
In addition, just in case you take a photo, which you like and want to share it with the world or your friends, and family, you can easily download your favourite social media application. HUAWEI nova 7 5G comes pre-installed with HUAWEI AppGallery. All your favourite apps on Huawei's official app marketplace, HUAWEI AppGallery – the third largest app marketplace in the world, HUAWEI AppGallery lets users download a wide selection of global and local apps, as well as quality entertainment media on HUAWEI Video, HUAWEI Music and HUAWEI Reader.
Moreover, finding and downloading your favourite apps has also been upgraded. Thanks to Petal Search, a new widget search tool that complements HUAWEI AppGallery can be downloaded directly from HUAWEI AppGallery. Petal Search is an open gateway to a million apps, this search tool delivers a flexible, intelligent and secure search experience for Huawei smartphone users, and the best part is you can search for and download yours favourite apps right from your home screen!
Huawei is the world's top 5G phone maker and with its HUAWEI nova 7 5G available, the company is delivering the ultimate 5G entertainment experience yet affordable for practically all users. Available in Space Silver, Midsummer Purple and Black, the trendy flagship smartphone is available for purchase at Huawei official stores, Huawei authorized distributors and Huawei's website https://bit.ly/2C5WSQ7 for a competitive price in comparions to its genre of devices.