'Reason and Romance' is the title of Max Mara Resort 2021, a collection dedicated to the magnificence and magic of St.
Petersburg. Built on a single vision of neo-classical harmony, the city reflects Max Mara's love of order and good design. But there's something lyrical in its beauty that unlocks Max Mara's romantic side.
The brand's characteristic urban armour is touched with a rhapsodic streak inspired by the city of Pushkin, Tolstoy and Tchaikovsky.
Max Mara imagines Prince Felix and Princess Irina in the gilded salons of the Yusupov Palace at the height of the Belle Epoque.
Surrounded by the glories of ages past, they are visited by visions from the future – visions that speak of things to come;
the machine age, constructivism, modernity. 'Reason and Romance' blends past and future in a vision for the now.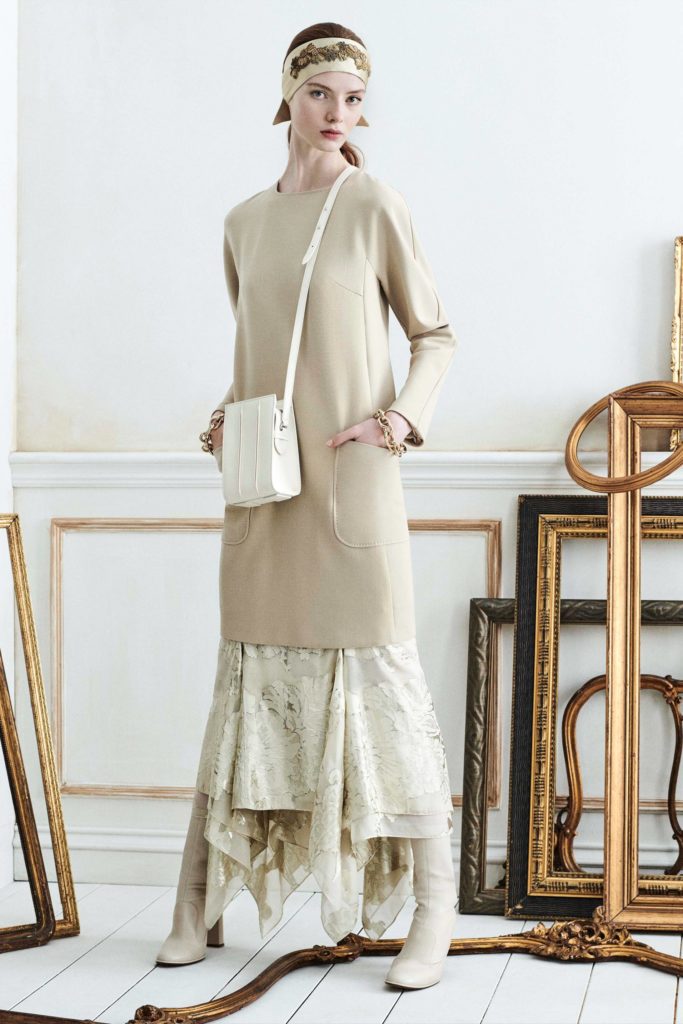 Like the Rembrandts that once hung in the Yusupovs' grand galleries,
the costumes that were worn at their glittering masquerades are now held at the State Hermitage Museum.
Max Mara had the privilege of access to the museum's archives, to see the finery worn by Felix, Irina and their guests up close; the inspiration for a series of pieces in extravagant fil coupé fabrics and ornate embroideries. They are the romantic foil to Max Mara's famously rational tailoring.
A handkerchief hemmed skirt is paired with a double face tunic with a distinctly modernist feel;
a diaphanous drop waisted dress contrasts with the milky white Teddy Bear Coat worn over it.
Worn by princes, counts and generals, the Hermitage archive yields ceremonial uniforms which inspire the antique looking braids that highlight the collar of a tuxedo, and a new take on the kosovorotka.
In exquisite, dusty hues, rococo florals borrowed from the Yusupovs' palatial staterooms are worked into the neo-constructivist mix, articulating the contrasts that are central to the collection's story.