admin
Apr 3, 2022
4682

9 minutes read
Starting your career as a management trainee at the Burj al Arab to becoming a leading hotelier of some of the best hotels in UAE. What has motivated you to work in Hospitality?
I have been privileged to work across multiple award-winning properties and the dynamic nature of the hospitality industry has always captivated, inspired and motivated me. The hospitality business is truly a people business that has afforded me the opportunity to work in some wonderful locations and alongside many incredibly talented people from all around the world. I am driven by hard work, a passion for service excellence and to leading my teams to success. A hotel is a fast-paced environment, where no two days are alike, and exceeding the expectations of each individual guest through delivering the highest levels of personalized services and creating memorable experiences, truly motivates me. However, as a leader my greatest professional joy is in helping grow and develop others to reach their full potential through mentorship, guidance and individualized coaching.
Since you are a highly experienced leader, in your opinion how important is the role of General Manager to the Company?
A General Manager has a wide range of responsibilities that we are accountable for, but ultimately I am at service to my colleagues, my guests, and my owners. My goal every day is to understand, manage and to try to exceed the expectations of these important stakeholders. This requires an astute understanding of the business, coupled with the ability to continuously craft successful short and long term strategic plans. We are delivering results through our talented people and as a team, therefore having the skills to inspire, motivate and keep everyone engaged is a critical competent. As a leader, I need to review our performance continuously and identify areas of improvement and innovations that will enhance the experience of our guests, colleagues and returns for our owners. As they say "excellence is not a destination; it is a continuous journey that never ends", and this is very true in the wonderful world of a hospitality leader.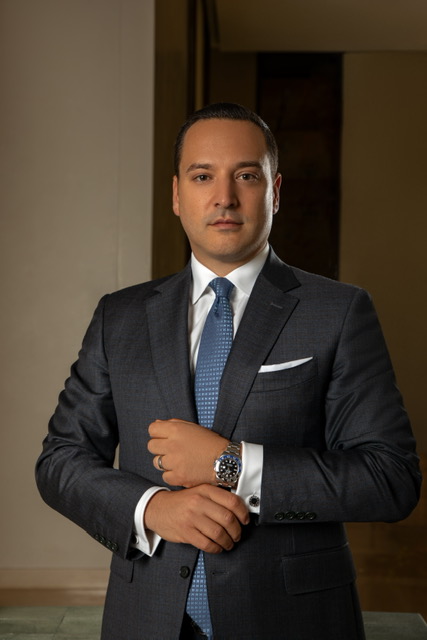 In your opinion, what makes Alwadi MGallery Doha stand out from other hotels in Qatar?
The Alwadi Hotel MGallery has cemented itself as one of the city's most exciting properties for both business and leisure travelers alike. The hotel's captivating Qatari heritage story is lived, shared and experienced throughout the many unique stylish design features. As a hotel that offers the essence of Qatari Hospitality at the heart of Doha, we provide our guests with an authentic Qatari inspired hospitality experience. Its strategic location in the thriving Msheireb Downtown Doha district, coupled with its close proximity to both the Souq Waqif and many other cultural hotspots, all make it an excellent destination for travelers. We have an award-winning spa, an array of culinary experiences, including a signature Arabic restaurant and a rooftop lounge with 360-degree panoramic views of the amazing Doha Skyline. However, what makes us truly stand out is that we are a boutique luxury hotel, so our esteemed guests instantly feel the intimacy of our service culture and friendliness of our colleagues. All of our "dream makers" are dedicated, committed and passionate about exceeding the guest's expectations and this makes it a very special place to stay.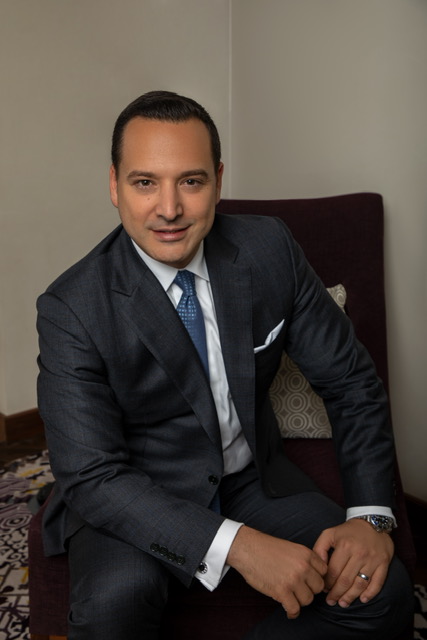 What is the must-have quality you want in your team? How do you normally evaluate employee performance?
As they say, "alone we can do so little; together we can do so much", therefore building a highly engaged team is of paramount importance. First and foremost, a good work attitude in the people that I recruit is fundamental and I therefore put a lot of emphasis on identifying talented colleagues with great attitudes, during our recruitment process. I value and build teams that are diverse, empowered and agile, as this increases innovation, engagement levels and overall business performance. We have clearly defined objectives that are set for the year and these are used as tools to evaluate individual and team's performance. However, in hospitality, our guests evaluate us constantly and I am therefore always monitoring guest feedbacks via the various digital platforms.
What advice would you offer to those who aspire to become a successful hotelier?
Hospitality is a wonderful industry that offers so many exciting career paths and opportunities to pursue. First and foremost, my advice would be to identify your passion and do what makes you happy – they say if you find something you enjoy, it becomes a vocation and never really a 'job.' Furthermore, to have a sustainable and successful career in hospitality you will also have to be committed, have an excellent work ethic and be patient in achieving your goals. They also say that most adaptable survive – not the strongest, and therefore it is key to continue to nurture and develop new skills along the way. I always believe that networking and fostering great relationships with the people around you are crucial and the key to happiness at work and in life.
Exciting times ahead for the Alwadi MGallery Doha hotel with the world cup around the corner?
To be joining the Alwadi Hotel MGallery at this critical time, with the FIFA World Cup 2022 just a few months away, is an immense honour and privilege. It will be a very exciting period and like everyone in Qatar, we are firmly focused on playing a key role in ensuring a successful World Cup. We are ready and looking forward to welcome the world!
What is your vision for the future of the hotel?
Alwadi Doha hotel, which is part of Accor, is deeply committed to sustainable value creation, and we will be playing an active role in giving back to the planet and community. As a hotel, I am firmly focused on becoming more sustainable and therefore I have clearly defined actions geared towards eliminating the use of single use plastics, recycling, and reducing waste across the property – this is a key focus of mine throughout 2021 and beyond. Technology is fast changing and we are always looking for ways to further improve the guest experience by adopting the latest and best innovations. We are always on the lookout for ways to improve, and we have many planned investments in order to enhance the experience across our facilities.