admin
Mar 14, 2021
2625

11 minutes read
Let's be honest, this quarantine life and social distancing have made us turn to sweets, cakes, pastries, and all kinds of confectioneries for comfort in this pandemic era. But not every outlet is doing justice with the sweet savory. Amongst the best one that are making a mark "Sable Qatar" is a new chapter that is making the best fix for artisanal baked goodies and desserts in Qatar.
Sable Qatar is keeping everyone satisfied with their scrumptious creations. Whether you are searching for a beautifully designed cake to elevate your next celebration or want to indulge into some dig in some sweet treats and pastries, Sable Qatar provide a huge confectionery options to entice the Qatari suburbs.
When it all Started
The Sweets delicacy opened on a fine rainy November day in 2018 and since then they never looked back. With every passing day, Sable is becoming stronger as a brand.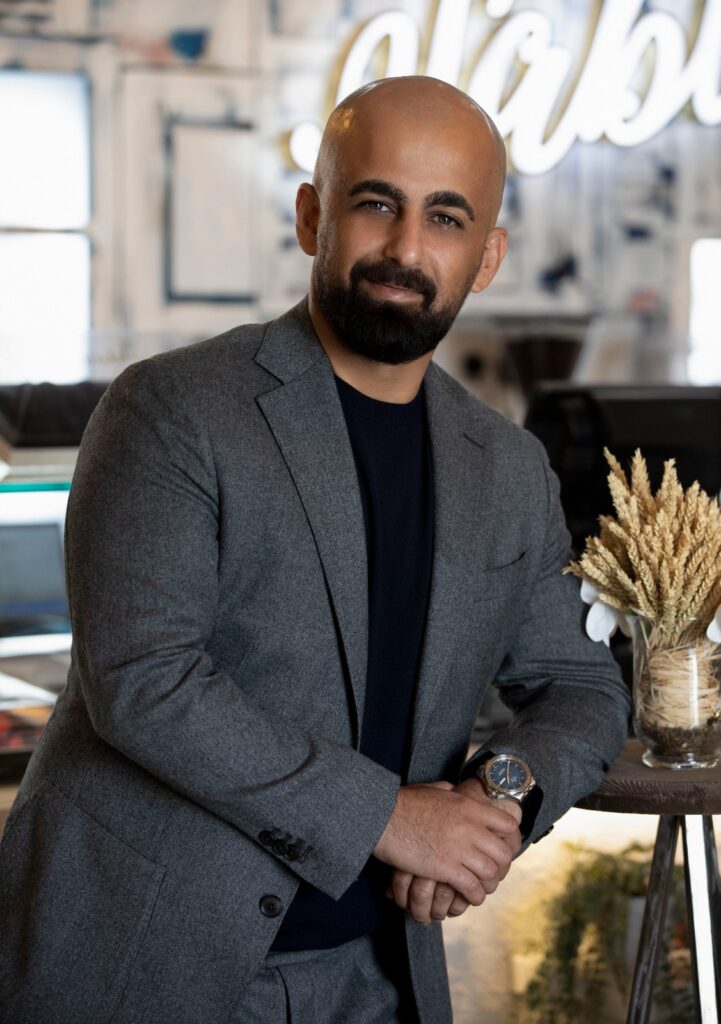 'Sable' the French Love
Sable is basically a classic butter cookie of French origin. The word Sablés stands for 'sand' in French referring the crumbly texture of this delectable cookie. The brand use the word to symbolize their vision of being traditionally natural, an epitome of love, and an inspiration with a modern twist.
'Yes You can Buy Love'
The only place in Doha where you can buy love! Sable has been channeling love within the Qatari and expat community with its delectable desserts. We celebrate love in form of weddings, newborn celebrations, engagements, birthdays, anniversaries, achievements, and corporate events alongside our clients.
The dessert keep us together!
Sables not only offer a luscious confectionery experience –it comes with the moments of joy, a glimpse of happiness. The regular clients can feel the love and passion that shines through the sweet delicacies.
Sable's outlet displays 'love' in form of sweets and savory creations that anyone can buy. You can get it show your love to your family, friends, colleagues, clients, and of course your loved ones!
Sable Qatar –The Luxury Sweets Brand That Caught International Attention


Fadi Marwan Jamoul –The Man Behind the Outstanding Success of Sable
Fadi loved the multicultural and uniqueness of Qatari food industry. However, he realized that the choice of deluxe sweets and high-end cakes was limited to the five-star hotels only. This is why Sable was founded where people can enjoy all the exclusive gourmet sweets and savory cuisines at highly affordable prices.
Innovation
According to Fadi Marwan Jamoul, Sable is a success venture due its innovation, creativity, and diligent team.
Consistency
With high ambition, the patience that required to learn and understand everything from the scratch are the ingredients required to become a successful brand. From a bag of sugar to the highly-customized end product –consistency to learn and create is all you need to bring your dream to reality.
Teamwork
To make something work, you have to work for it. Doesn't matter how long it takes or how far it will take you. Sable isn't about just sweets –it's a story of extremely hardworking people that joined hands to form.
Behind Sable's extraordinary success, there is a strong team that worked day and night for bringing the success. Like Ali Ghanem Al Kuwari, the person behind all business management. His expertise and contribution in setting the market's preferences lifted the brand to the new heights.
Inspiration
Along the best creative management, chefs, and sales team and the workforce –the clients are the super power of any brand. And Sable management thinks that they are all the strength and inspiration that motivates them to do things better, bigger, and bolder every day.
Crafting Confectionery Art with Favorite Flavors
Qatar has been a place where people are selective and expect nothing less than luxurious experience in terms of sweets and confectionery. To bring the exclusive experience we create that is one of its kind in terms of taste and design.
Sable believe that a dessert must first attract through its look and then satisfies the taste buds with outclass flavors.
The brand is expert in creating customized confectionery by creating unique looking sweets that are induced with their favorite flavors.
Spring Sable –The Best Seller
The mouth-watering puff treats are Sable's 'Queen of Confectionery'. This customized dessert is an unforgettable experience in itself.
This has made Spring Sable a must-have and the center of every Qatari/resident gathering. Spring Sable is a trend setter dessert for past few years. The silky vanilla custard filling wrapped under a chic pure chocolate éclair coating makes it the most satisfying dessert experience anyone can have. Trust us! You can't stop yourself and keep wanting for more.
Fadi created the idea of Spring Sable through his passion for patisserie and eclairs. This luxury sweet is created to provide a sophisticated experience to Sable clients. It will remind you the Parisian experience of with mouth-watering éclairs with a unique concept.
From the moment the first box of Spring Sable left the kitchen, it has become an essential staple of every event that is happening in Qatar.
The Vision Behind Spring Sable
Being a pure Qatari by birth –Sable team is proud to grow from its motherland. They got immense support and response from the Qatari and expats community –they are now growing to become an international Qatari brand as well.
Sable Flower –The Future Plans of Sable
The brand has created a strong connection with their clients. To bring more exciting experiences, they are now opening a brand new outlet at Al Waab Street. After Spring Sables, the next big thing is Sable Flowers. The brand aims to spread love and celebration all around Qatar with their exceptional food design and services.
Satisfy your sweet tooth cravings with Sable Qatar
Sable Qatar is the best choice for all your corporate and private events. From flower arrangements to coffee and dessert stations –from giveaways and corporate gifts to wedding favors, Sable Qatar can tailor every event worth-remembering with its sweets and savory cuisines.
Photographer: Photo Phactory BY PRADEEP