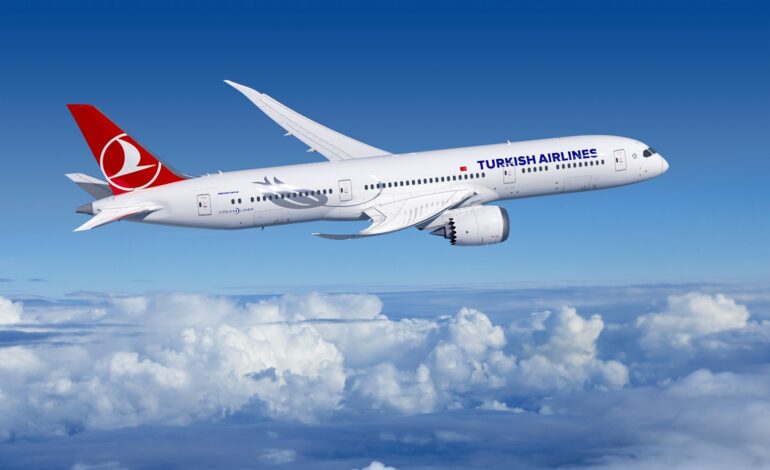 Global aviation sector left behind a period spanning over a year experiencing its greatest crisis and losses to date. During these difficult times, Turkish Airlines managed to wrap up the fourth quarter of 2021 with 619 million USD real operating profit and 225 million USD net profit despite the effects of crisis caused by Covid-19.
Total revenue of our company during the fourth quarter of 2021 was 3.3 billion USD, surpassing the same period of 2019. As for the cargo revenue which is the 39% of the total revenue, it recorded 172% increase compared to the same period in 2019.
Despite all the difficulties effecting the demand due to the crisis caused by Covid-19, flag carrier managed to limit its operational loss with the steps taken to lower the costs, resulting in a 12% decrease in total expenditures during the fourth quarter of 2021 compared to the same period of the 2019. As a result, EBITAR (Earnings before interest, taxes, amortization, and rent), which shows the cash generation potential of the company, was at 1.242 billion USD, a 39% increase compared to the same period of 2019. The EBITAR margin increased by 10.3 points compared to last year and became 37.5%.
During the fourth quarter of 2021 which saw global carrier reaching 84% of its Q4 2019 passenger capacity, Turkish Airlines carried a total of 13.7 million passengers with 79% load factor at domestic flights and 69% percent load factor at international flights. Turkish Airlines strengthened its identity as a global airline during these difficult times with its wide flight network, strong frequencies, and superior hygiene standards. With this identity, global carrier managed to successfully transfer its capacity from suspended routes during this period to profitable ones. As of the end of December, flag carrier possesses one of the world's youngest and most modern fleets with 370 aircraft, 246 of them narrow-body and 104 of them wide-body, along with 20 cargo aircraft.
As the Europe's leader in terms of flights operated during 2020, Turkish Airlines maintained its leading position during 2021 among European network carriers. Flag carrier managed to turn crisis into an opportunity by focusing on cargo transportation and making several passenger aircraft in its fleet available for Turkish Cargo. According to the 2021 data, the global carrier became the fifth biggest air cargo carrier excluding integrators in the world.
Employing approximately 60 thousand people combined with its subsidiaries, Turkish Airlines continues to proudly fly our flag amongst the giants of air transportation as the brand that steers its sector with its unparalleled flight network, modern fleet, outstanding cargo performance and successful crisis management. With the end of the pandemic and consequent rise of the aviation, flag carrier airline will increase its pace towards the summit of the sector and will continue to produce added value for our country and aviation sector with an effort greater than any before.