By Bahaa Gharz Al Deen
I started at the age of 17 in the program Idols in the Netherlands. This is where I began my career. After this successful program, my life changed rapidly and I started recording my own songs.
My own music style is a mix of POP, R&B, and Arabic.
When I sang for the Dutch king and queen, I chose to sing in Arabic because I wanted to inspire them with Arabic music.
I grew up with the music of Fairuz. She inspired me since I was young. She is a legend. Hussain Jasmi I've been listening to him since I moved to this region. His voice is so beautiful and so are his songs. I recently met Ms. Mayada Hennawai and wanted to honor her by singing one of her songs in front of her.
I released three albums and lots of singles. Since I was young, I've been making music. It's in my bones. I've always chosen the path of music in my life, even though it sometimes wasn't easy. I believe it was a calling and I feel I am here to inspire people. My success always comes from hard work. I am a perfectionist and I love to write, sing, dance, create (artwork), produce, and design. But I am also an entrepreneur. I am part of every step I take in my career.
My music relates to my clothing style. It is a mix of funky, cool, hip, and classy clothing. I love to work with different designers.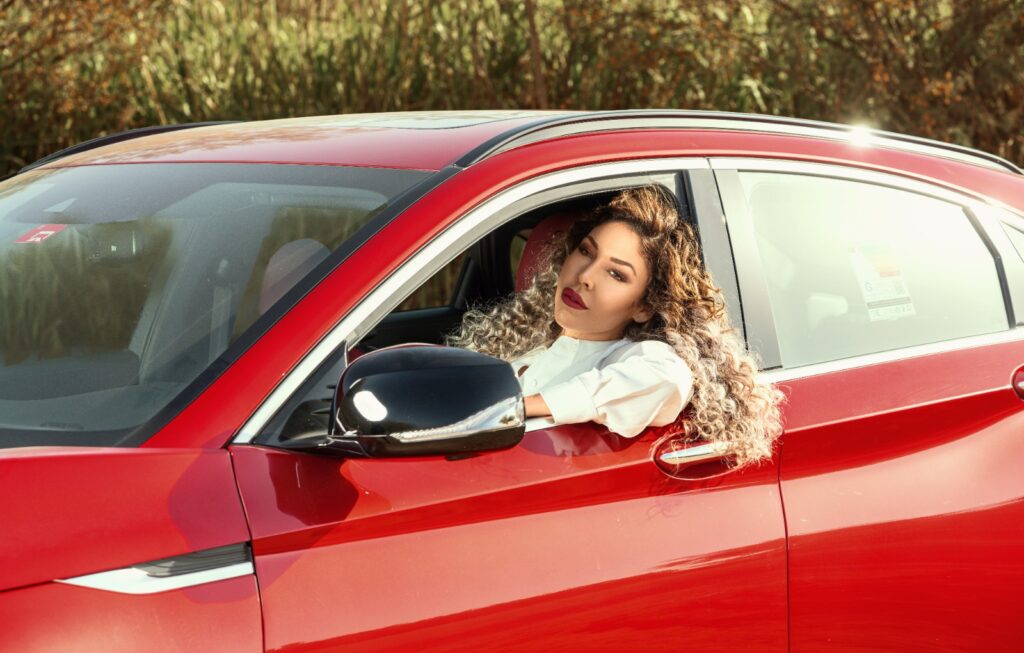 The car is the one place I listen to my music demo's/ mixes. It is a place where I feel safe and calm and get inspired. In La, I used to drive my infinity car through the mountains often to get inspired or after I was in the studio, I would listen to the new song I had just wrote.
My favorite artists in the Middle East are Fairuz and Warda, but I also love to listen to Wael Kfouri. His songs are beautiful, and his voice is strong and deep.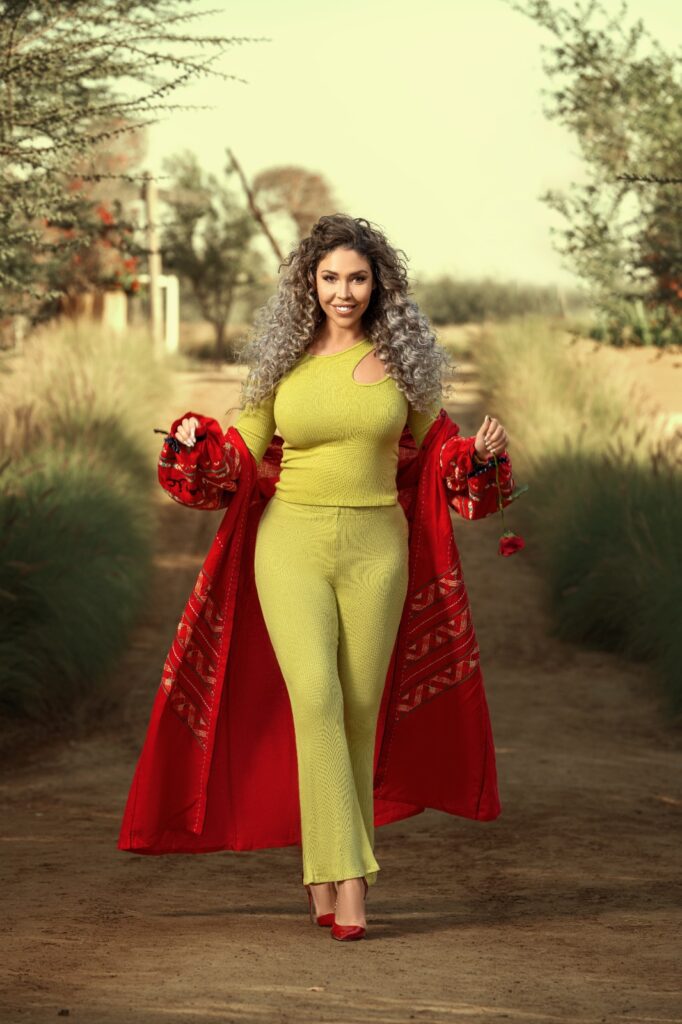 In a few weeks, I will be releasing my new song, Cinnamon. Cinnamon talks about my Arabic in heritage, how we like to dance as soon as we hear music. It's the flavor (herb) to sweeten each dish, and it's also the color of my skin. It is a playful but strong song. I am excited to share this one with the world as I wrote it in LA and took it to Beirut where Fadi Asaad wrote the Arabic lyrics to complete it. The video clip was shot in the mountains of Beirut.
Outfit: That concept store
Car: Infinity QX55
Styles: Signature public