Limited Edition Wall Clock
Exclusive Art Piece for Blue Salon
By Artist Bachir Mohamad
While Qatar is flourishing with the celebration of its 50th birthday this year, declaring independence from the British rule. Blue Salon has merged with the phenomenal artist Bachir Mohamad, who created an exceptional art piece, exclusively for Blue Salon, with limited quantity of 51 pieces, while each art piece has an engraving of every year from the day on independence from 1971 to 2021.
A special event was dedicated for this specific art piece that took place at Blue Salon, with the presence of Mr. Ashraf Abu Issa the chairman of Abu Issa holding, with the artist himself Bachir Mohamad. A dedicated space was and installation took place at Blue Salon Showroom representing the art piece itself, reflecting Qatar's 51 years of independence with photos from 1971 to 2021. The installation was fun and interactive, every visitor had the privilege to stick a note on every photos of the installation, delivering their success story by picking the best year for them in their stay in Qatar.
This art installation, called "J97J-202J: Fifty years since Qatar's independence", consists of
fifty limited edition analog wall clocks representing fifty years of independence. Each of the
fifty clocks are showing the map of the State of Qatar with engraved pattern taken from the local
traditional architecture, conjoined with a circular composition of the Qatari national anthem
written in Arabic Kufic script. Each clock is composed of revolving hands without the typical
12-hour clock face, as it contains no numbers to indicate the time. The clock hands only read the
national anthem every second, minute or hour of the day, as an expression of the pride and
patriotism of the generations for their homeland.
On the 03rd of September 1971, HH Sheikh Khalifa bin Hamad AI Thani, then Heir Apparent and Prime Minister, declared the dissolution of the 1916 Treaty heralding a new phase in the country's history with the government taking over the reins of power and declaring Qatar as an independent state.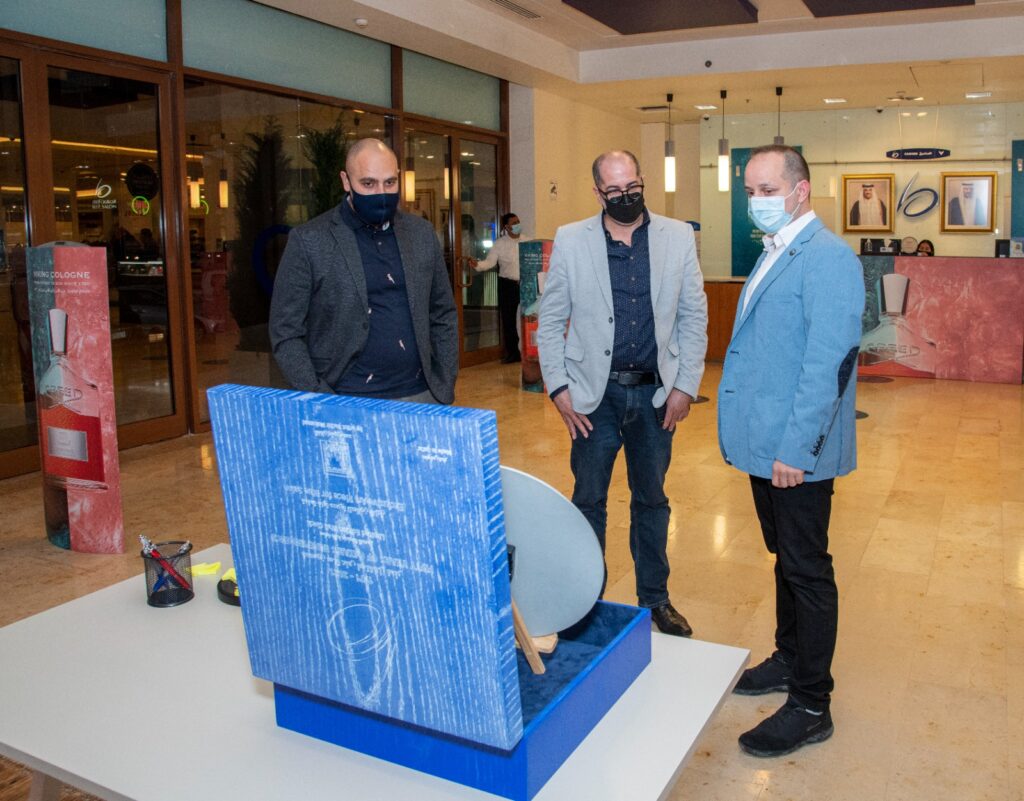 Qatar has the distinction of being the sports capital of the Arab world. The logo of the first
Football World Cup in the Middle East, to be hosted by Qatar in 2022, was unveiled on the same day in the 03rd of September 2019. It is known that December 18 is the National Day, the day the country was formed in 1878, but the golden day of modern Qatar is the date of the Declaration of Independence half a century ago. The world is now looking forward for the surprises that Qatar has prepared in the World Cup stadiums.