admin
Jul 26, 2020
442

2 minutes read
Weightless diamonds
Created in a moment untouched by time, Voltige is a unique collection, returning beauty back to the basics.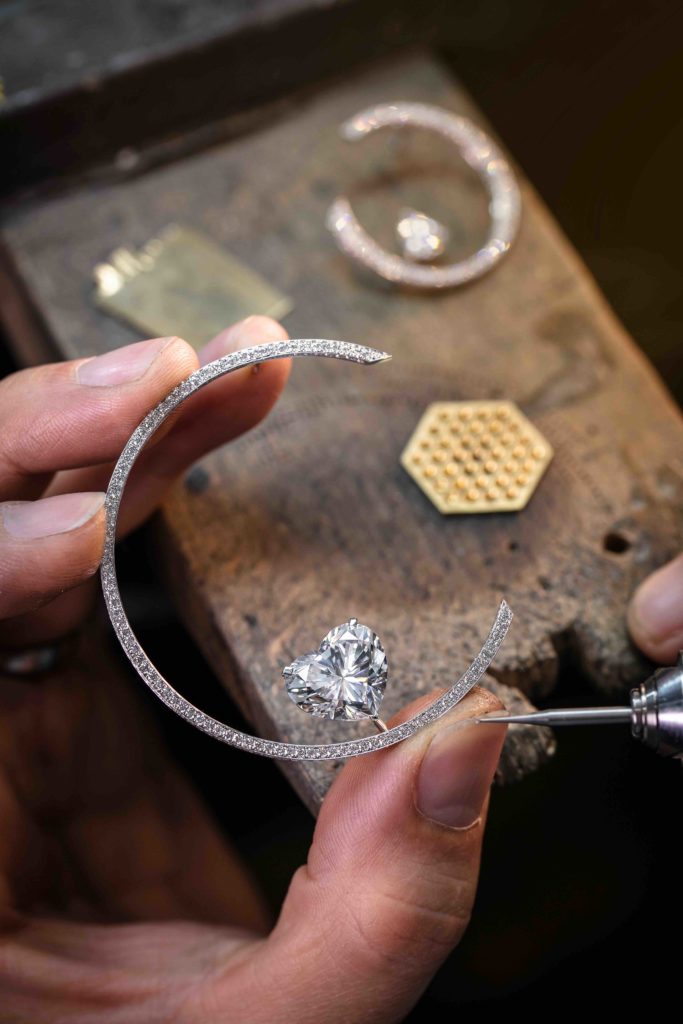 A philosophical reflection
Taking a step away from extravagance and ornamentation, Valerie Messika has chosen to lighten the tone of high jewelry by creating unique and unexpected earring/ring combinations. Redefining the genre, Diamonds leave their formal dress behind to perform an aerial duet.