Calm the spirit and uplift one's mood with an amalgamation of fresh floral and fruity fragrances
Aromas are known to be intrinsically linked to how our brains react, impacting our emotions and energy; both are inevitably intertwined, heavily influencing one's moods.
A scent can infuse the darkest hour with zesty aromatic sunshine. It can transport a person to sunny skies, valleys, forests and even orchards abundant in fruit. A scent can transport one back into their childhood-the lingering bright and warm aura of their mother, the aroma emanating from brewing coffee, the smell of the earth after a rainy day. Therefore not surprisingly, scents have been associated with both emotional and spiritual well-being for times immemorial.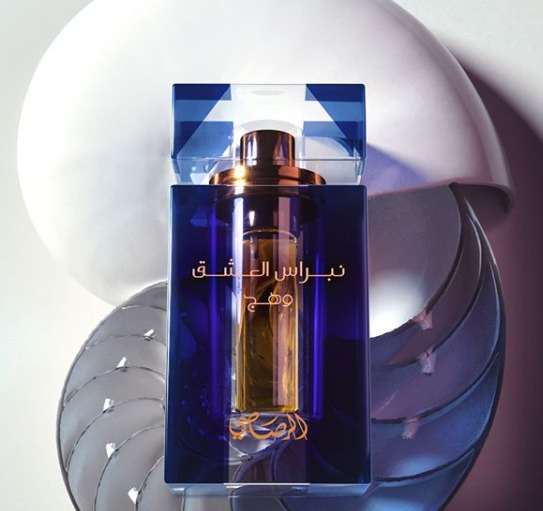 If you are looking into upgrading your scent wardrobe, do include some bright fresh fragrances that help you to ward off the blues and spread positive vibes. Some aromas are particularly synonymous with uplifting one's mood, giving a sense of abundance and fulfillment. Ingredients like lemon, orange flower, bergamot, clementine and tangerine take the cake when it comes to infusing bright and energetic exuberance into fragrances. Fruits and vegetables are both known to provide a nuanced texture and a refreshing feel to fragrances. Fruits are particularly preferred for infusing juicy succulence to bright floral olfactory facets. Another ingredient to look for when choosing an uplifting scent is ambroxan, its sparkling brilliance enhances the darkest of accords to give you great confidence and energy.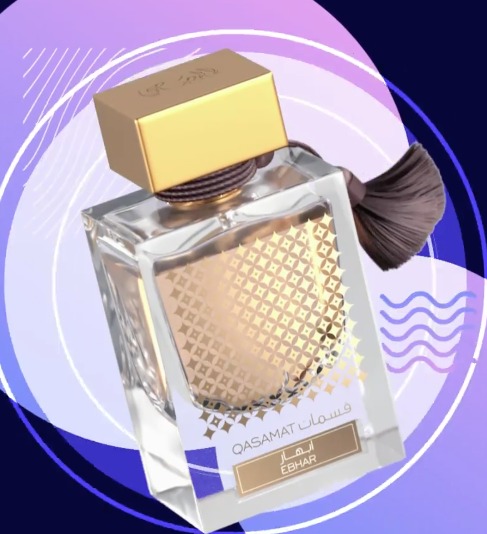 Here are the top 7 inspiring fragrances Rasasi experts have recommended that will awaken a sense of joy and help uplift your mood –
Sotoor Seen opens on lusciously inviting fruity notes of pear and guava. The clean and fresh floral tenor of the perfume carries into the heart with hints of lily-of-the-valley and orange flower, while rose with a touch of honey lends it a dreamy succulence. The evocative oakmoss buttresses the sweet sensuality of musk against a backdrop of dark, warm, earthy and woody patchouli notes, sweetened by a hint of vanilla.
Sotoor Taa isan aquatic-woody scent that oozes with freshness and energy. The perfume opens on a tangy floral note, reinforced by traces of orange flower, marine notes and the rose smelling rather lemony geranium in the heart which is grounded and lent a sweetly exotic, dark, warm and earthy depth by patchouli, amber, cedarwood and vanilla. 
Qasamat Ebhar is a sublime fragrance with a unique contrast. This dazzling blend promotes a burst of fresh and fruity notes of green apple and sparkling lemon in addition to a floral wave of lotus and damask rose, which slowly divulges into the contrasting deep notes of addictive praline, vanilla and rich musk. This scent celebrates avant-gardism, passion and vibrancy.
LaYuqawam – Orchid Prairie is amodern oriental perfume for the contemporary woman. The sensational exuberance of a thousand roses gives way to a sweet and fresh facet that rises up from the bottom into the heart of the fragrance, lingering on the skin for hours and enriching the perfume's composition via its scent magically inflected by courmarine, with cashmeran as the sultry, musky and woody backdrop. The brilliant interplay of fresh uplifting notes against dark and rich Indian Oudh musk, amber and vanilla makes this olfactory opus highly desirable.
Junoon – Satin, Pour Homme addsan alluring mystery to a confident and charismatic. The sparkling bergamot aloft a zesty lime note inflects the spicy floral rather nutty heart of the fragrance with an assuring freshness.
 The dry down is a splendorous oriental bouquet of precious woods that is warm, mysterious and opulently radiating with a raw sensuality.
Junoon – Satin, Pour Femme is the scent of elegance, freshness and purity.  The perfume opens on the lusciously succulent notes of apple inflected with a tangy rather woody red berry. The fresh and heady floral bouquet is highlighted by a refined combination of rose, jasmine, sambac and lily-of-the-valley which is rendered exotic by ylang-ylang bringing to life an enchanted magical garden, surrounded by warm, sensuous, mysterious woods inflected with precious white musk and caressed to sweet perfection by vanilla in the dry-down
Nebras Al Ishq Wahaj is an odeto beauty and radiance. This additive and refined fragrance oil opens on a sensuous floral bouquet of lotus flower, pure jasmine, majestic orris and damask rose.  Oudh imparts this opulent creation a magnificent signature encapsulating both passion and perfection.