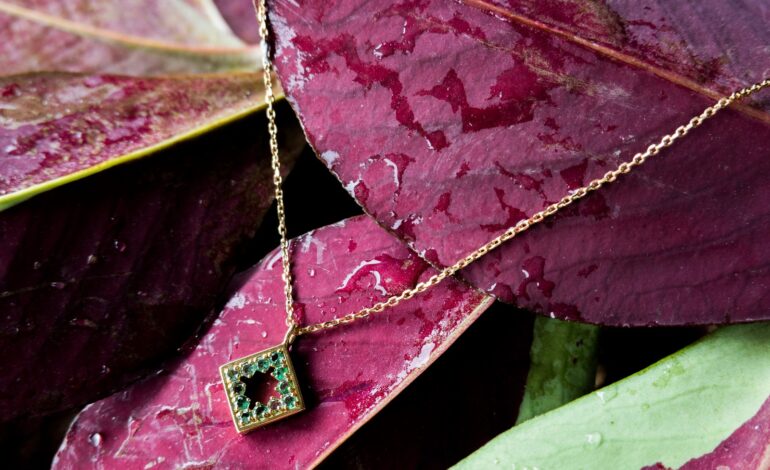 admin
Oct 21, 2020
608

3 minutes read
An exquisite collection of rings and necklaces has been created by family-run fine jewellery company Zoe & Morgan. The label was launched in 2005 by siblings Zoe, Morgan and Ruth, who were introduced to the world of fine jewellery by their goldsmith father. The siblings credit their upbringing in New Zealand with instilling in them a love and respect for the environment, and a deep appreciation for the beauty of nature.
Each stunning piece in the capsule collection reflects this synergy with the natural world. Every necklace and ring is made with Gemfields' Zambian emeralds or Mozambican rubies, set in ethical 18k yellow gold or platinum. One necklace is designed to mirror the light in a cave, while others take their inspiration from the traditional tribal patterns of Kenya, symbols of femininity and the paths that animals tread in the wild. The platinum and ruby elephant necklace fits particularly well with the mission of Walk for Giants.
With roots – and shops – in both the UK and New Zealand, this is a truly global company, and one that is very aware of its carbon footprint. Zoe & Morgan use only top-quality ethical materials and are committed to transparency and sustainability in all of their practices. "We are inspired by those taking a stand for more conscious practices in business. Partnering with Gemfields and Space for Giants perfectly aligns with our ethos," says Ruth, adding that profits from the collection will go directly to the charity.
"The Space for Giants charity in Kenya works to protect the elephants, wildlife and land, creating a safe space for these wonderful and treasured animals to roam. I was inspired by these landscapes and by the tribal patterns of Kenya. I fell in love with the simple lines, triangles and diamond shapes, and they became the heart of the designs for this collection," she explains.