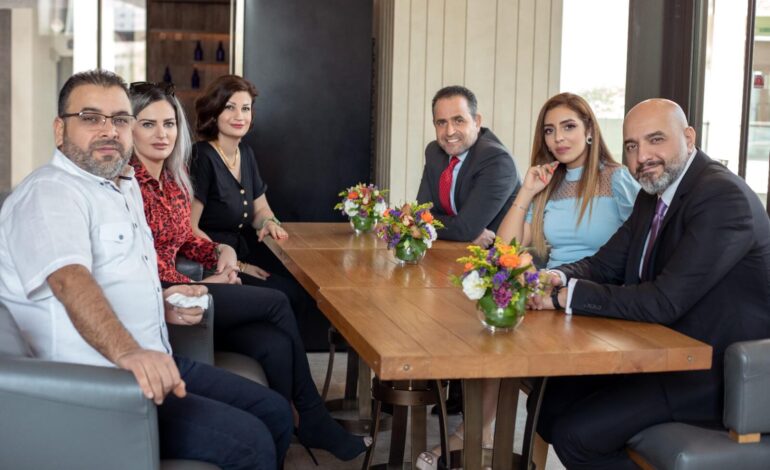 Understanding the growing influence of digital marketing in the realm of advertising, Gulf Dental Center and Family Medical Polyclinics have taken a step ahead to connect with our clients more sophisticatedly. We have hired Miss Sarah Bouraoui as our brand ambassador and representative for all medical branches. She will be addressing clients through various platforms ensuring, sleek interactions.
We celebrated this milestone by organizing a grand breakfast at Al Wadi Doha-MGallery Hotel, in the presence of Mohamed Robin El Alami, General Manager, and Dr. Mahmoud Abu Zainah, Medical Director.
The event was rejoiced by the top doctors who had a good time there discussing Sarah's dental needs and some healthy discussions with the marketing and reception staff.
This beautiful week weaved a bond between Ms. Sarah and the team. Several topics related to the centers and doctors were discussed with Ms. Sarah, and her tasks were identified in the field of advertising and digital marketing, including the general organization of forums, events, and media coverage.
Ms. Sarah Bouraoui is indeed going to add value to our organization. We, the team of Gulf Dental Center and Family Medical Polyclinics, our general manager Mr. Mohamed Robin El Alami, and the medical director of the group, Dr. Mahmoud Abu Zainah wholeheartedly welcome her to be on-board.
PHOTOGRAPHY: PHOTO PHACTORY BY PRADEEP
SPECIAL THANKS: ALWADI DOHA – MGALLERY HOTEL COLLECTION