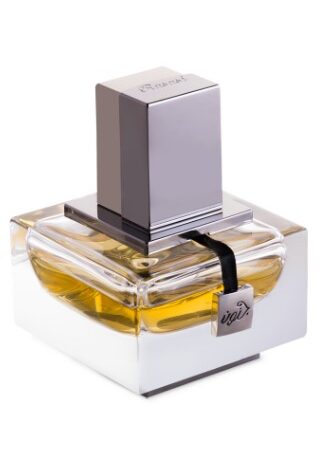 This Father's Day, celebrate the first man in your life by showing him some much-needed love and appreciation with the ultimate gift from Rasasi Perfumes, one of the leading fragrance houses within the region.
Select the perfect fragrance to upgrade your Dad's scent wardrobe or replenish his favourite cologne and give him the gift of scent this year. Rasasi Perfumes has put together a specially curated list of must-haves, highlighting the scent of Musk; a unique, distinct fragrance that turns heads and is brilliant at balancing other ingredients allowing the resulting fragrance to last longer. A highly trendy scent that's always been an essential component in numerous fragrances around the world, Musk is said to add a dash of extra flair, complexity and allure to even the simplest of fragrances.
No matter if he's a father always on the go, laid back or a stay-at-home dad, fragrance experts at Rasasi suggest these perfumes to choose from this Father's Day to make the most important man in your life feel ever more special.
The Musk Collection:
A series of three fragrances inspired by the rich perfumery traditions of the Middle East. Inspired by Musk, a coveted scent from times of antiquity, Rasasi created three unique scent journeys with the mystical and sensual white musk as the central muse. The precious high quality oriental essences harmoniously play along the contrasting, zesty and sparkling modern notes, creating rich and sophisticated signature expressions of timeless ingredients reinterpreted in a modern way.
The Qasamat Collection:
A series of four fragrances, the opulence and enigmatic mystique of oriental olfactory finds a contemporary expression in four unique scent journeys which are addictive and accentuated by distinctive features. These perfumes celebrate the love for bling as a language of self-expression in modern times and revel in easy elegance and irresistibly infectious joie de vivre.
The Junoon – Leather, Velvet and Satin Pour Homme:
Junoon is a trilogy of niche fragrances inspired by mankind's obsession for finesse and luxury. Incorporating the best of internationally trending notes, Rasasi' s quest for olfactory perfection finds expression in this precious collection of extraordinary aromas.