Mall of Qatar, your favorite destination for fascinating times During Eid Al Adha with dine-in options and safe shopping
Mannequins installed around restaurants to provide social concept and maintain a safe distance between diners
Mall of Qatar welcomes Al Rayyan Channel starting July 29 for the competition program 'Falek Alfoz' giving customers valuable prizes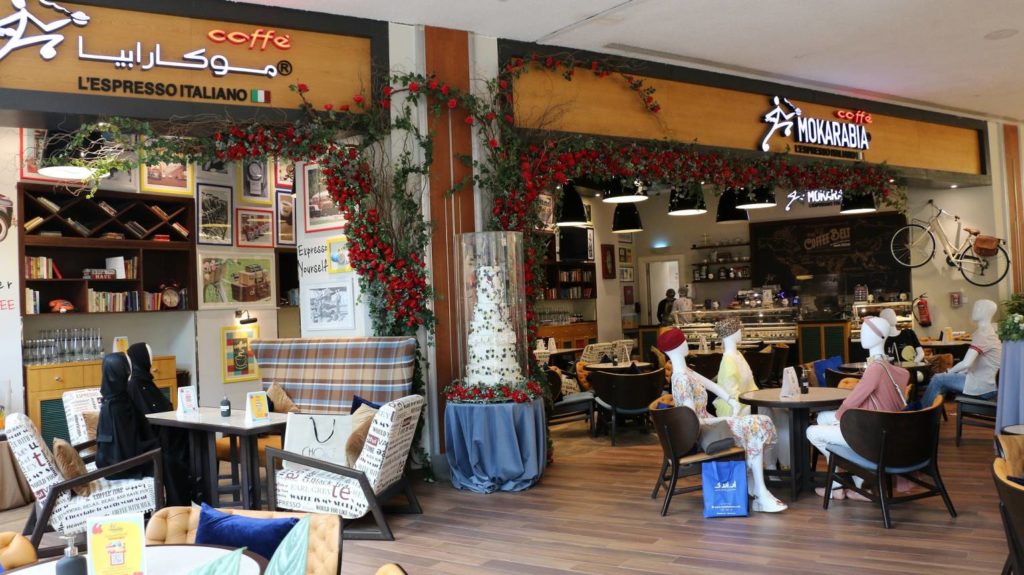 As part of its mission and reiterating its commitment with customers, Mall of Qatar is ready to welcome Eid Al Adha with a fascinating way offering visitors beautiful ambiance to enjoy memorable Eid moments, a creative shopping experience and variety of dine-in options in its restaurants and cafes.
With the start of the third phase of the gradual lifting of restriction and to mark the Eid occasion, Mall of Qatar welcomes its visitors with joy and excitement, positioning itself as the favorite destinations to live memorable moments with strict precautionary safety measures.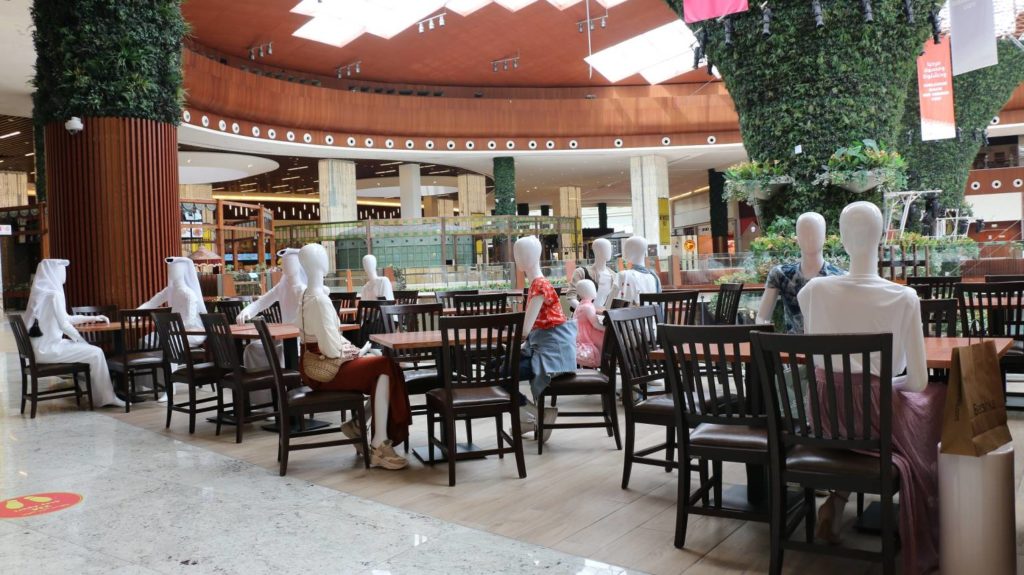 Restaurants and Cafes in the Mall are all set to receive diners in their premises with limited capacity and safety standards that secure protection, including social distancing among tables, as well as staff following best health measures. Adding excitement to the ambiance, Mall of Qatar installed dressed mannequins in the restaurants and cafes to ensure safe distance creatively. The mannequins will be dressed in clothing from various stores around the Mall as a gesture that reflects Mall of Qatar's customer care and carrying out initiatives that would add new dimensions to their visit.
Arriving at the Mall, the visitors will be attracted by the magnificently lit façade. These Eid decorations reflect the joy of the occasion and add to the unique shopping experience in different sectors, including fashion, perfumes, accessories, cosmetics, body shops, and more.
Emile Sarkis, General Manager of Mall of Qatar, said: "Mall of Qatar is not only a mall for shopping, but it is also a destination where guests can spend the most joyful times, thanks to the wide range of shopping options we have, whether for Eid preparations or Eid days. Restaurants and cafes are ready now for dine-in and serving guests for takeaway or dine ins. And I take this opportunity to congratulate the people of Qatar and wish them happy and safe shopping experience with the precautionary measures we have taken".
"In light of the current situation, Mall of Qatar is thrilled to offer guests memorable moments and chances to win valuable prizes. For us, our guests remain our top priority, and we work hard to be creative with our initiatives and programs to help them overcome these difficult times, give them a space to breathe in their favorite destination, the Nation's Mall".
In addition, the excitement continues with Al Rayyan TV competition program "Falek Alfoz" (lucky to win), which will be filmed in the Mall from July 29 through August 1, from 5 PM to 10 PM. The competition program gives customers who answer the question correctly, an opportunity to win a valuable prize from one of the stores in the Mall, including Bershka, Stradivarius, Oysho, Pull & Bear, Lefties, Pari Gallery, Armani Exchange, Choice, Riva, Voile, Ipekyol.
For those staying at home, winning a prize is still a chance. Mall of Qatar is launching a social media competition, and followers who answer the question correctly will have an opportunity to win valuable prizes from different brands.
Starting Wednesday, July 29 through August 2, Mall of Qatar will open its doors from 10 AM until 12 midnight, while F&B outlets will close at 1 AM.
Mall of Qatar urges all visitors to follow the instructions at the entrances, to ensure the safety and health of visitors, employees, and tenants. All visitors entering the Mall should show the green code on the Ehteraz app on their mobiles, wear masks, and always maintain social distancing. Customers can also collect face masks and gloves from the customer services desks if required. Throughout the mall corridor and hallways, more than 70 hand sanitation stations have been installed, allowing visitors to sanitize their hands regularly. Besides, the Mall installed 80 handrail UV Sanitizers to regularly sanitize the handrails of the escalators and protect customers while moving in the Mall.