In addition to the launch of its exclusive collection, "Shades of Dream" features a collaboration between Qatari Artist Ali Hassan and Fashion Designer Muna Al Kaabi.
After gaining tremendous success since its establishment, Moonlight Concept is adding another hit with the opening of its new Gallery in Msheireb Downtown-Doha. This city is a transit station between the past and the present. It is a blend of originality and modernity. Under its dome, all the arts that reflect our heritage and authentic civilization are gathered. From this perspective, we chose this city to launch Moonlight artworks inspired by our heritage and culture. This place has become a beacon of art and beauty. Therefore, it is the most suitable place for Moonlight Concept artworks.
Shades of Dream collection, "When art meets fashion."
Beyond the fashion world, Mrs. Muna Al – Kaabi has been immersed in Arabic literature and the Arabic language at a very young age, leaving a lasting impression on her character.
Mr. Ali Hassan is a prominent figure in Qatar's art world and a great artist. He developed a more free-flowing form of calligraphy, as he finds 'worldly beauty' in each letter. This addition created a style that distinguishes it from many. Mrs. Mona Al – Kaabi was inspired by his artworks and created designs that incorporated elements of these pieces. Her designs are inspired by the artistic manifestations of those letters, which results in timeless and exclusive designs for Moonlight Gallery – Msheireb.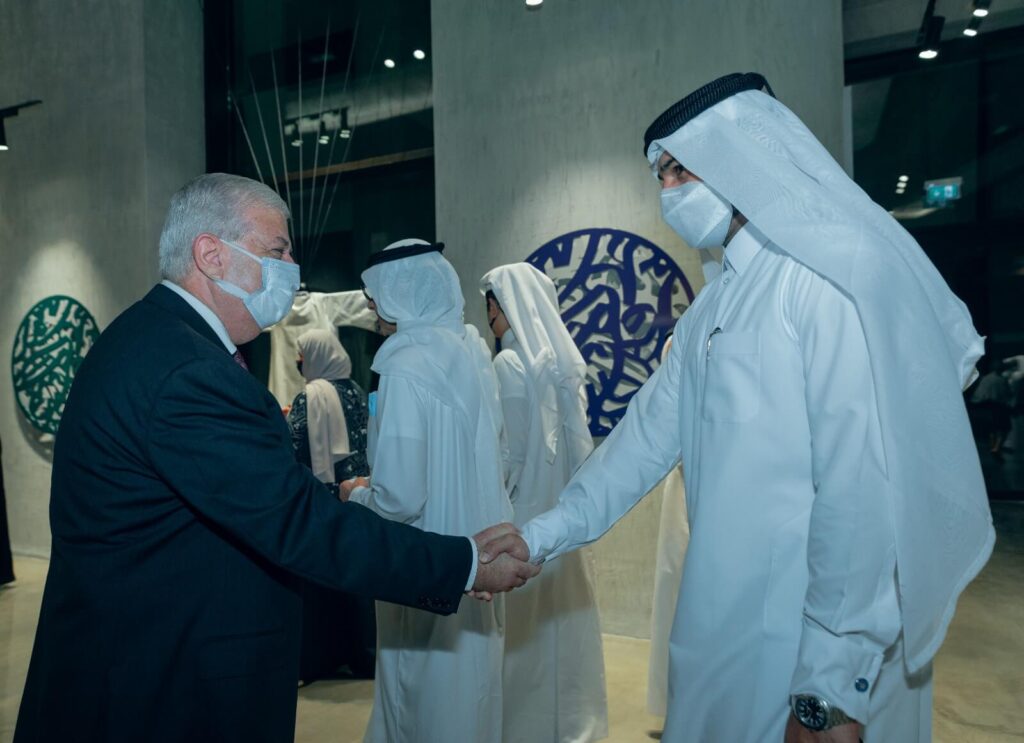 Ali Hassan believed in the talent and creativity of Mona Al Kaabi. He thought his art would exemplify a whole other type of art within the world of fashion, providing the necessary support to produce an unparalleled artistic experience.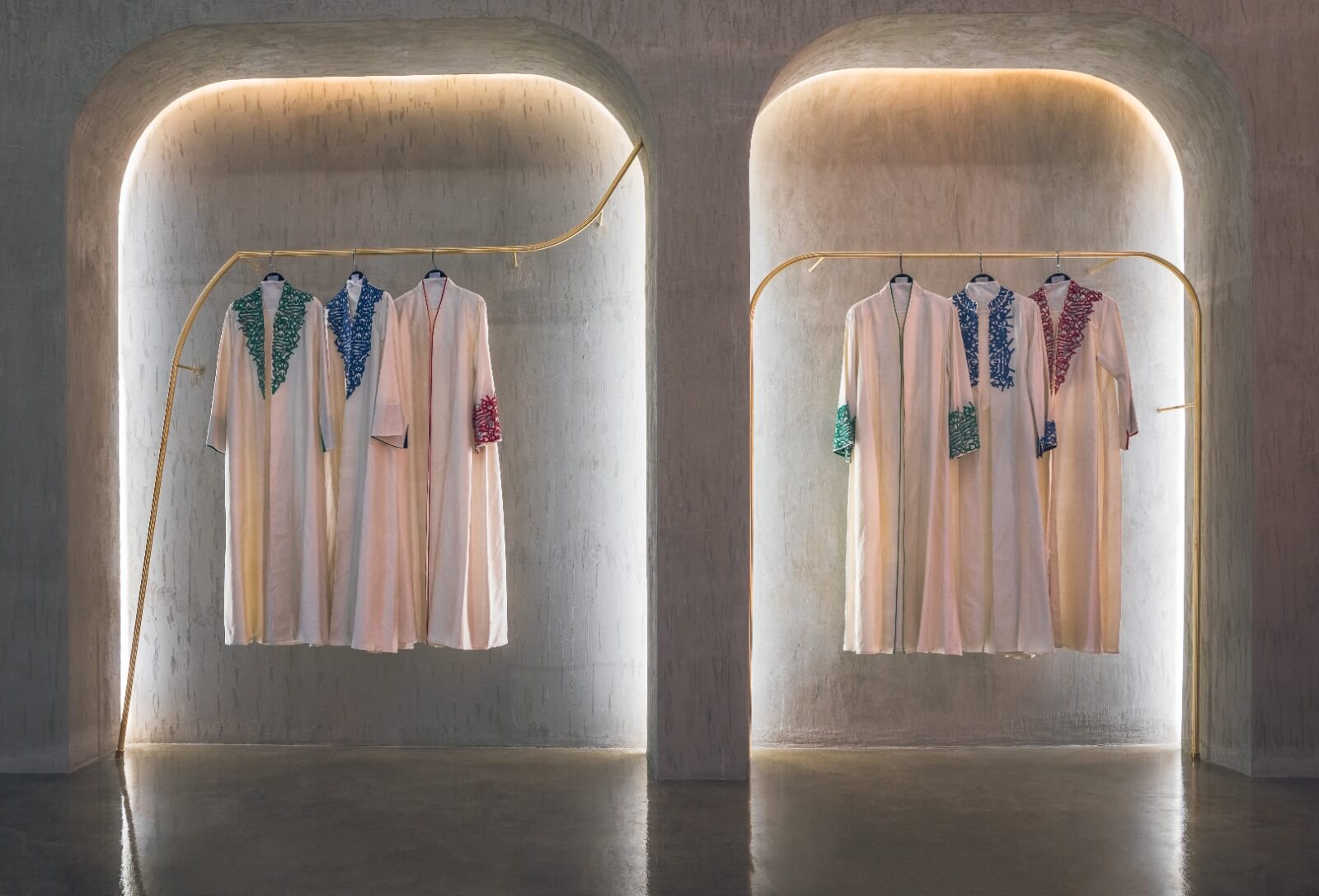 Ali Hassan say's "Through my art, I wanted to show my audience that it is not necessary for the artist to consider all letters but rather, that is possible for an artist to focus on a single letter his entire life because of the beauty, power, timelessness, and malleability of a single Arabic letter,"
Al Kaabi says's "Art in its core is a passion that dominates the artist. My passion for the Arabic language here was translated as art. This language was woven into my designs with colorful threads and different fabrics. The final result was an artwork blended with my passion.'
Taking inspiration from nature and earthy colors, the Shades of Dream collection looks like a spectrum. The cuts are precise and tend toward a flowing pattern. The fabrics used include French taffeta, the Linen fabric, and the Indian shawl combined with pure silk. The designs are ornamented with beaded embroidery highlights, multi-toned embroidery highlights, and zardozi (spring) embroidery highlights.
According to Mrs. Al Kaabi, art is a message that can never be underestimated, and heritage is the roots that express our authenticity and ancient history. Due to this, she showed her close association with this heritage in creating collections inspired by the various inscriptions used in clothes in the past, ancient architecture in the Qatari heritage, and the Arabic heritage in general.