By Farhat Naweed
The Pandemic has forced the world to slow down, however, due to prolonged periods of time spent at home during the Covid 19 lockdown restrictions, many of us want to go on holidays in 2021 more than ever before. People from around the world want to travel to countries which are low risk, have easy travel restrictions, and flexible cancellation policies. Turkey was one of those first countries in 2021 which started easing its travel restrictions as early as in April. Moreover, Turkey also scrapped off it's nighttime and Sunday curfew in July and reopened the country completely in July which made it accessible to the world.
TURKEY – A HOTSPOT TOURIST DESTINATION DURING PANDEMIC
So what makes Turkey a hotspot tourist destination despite the pandemic still lurking around? It was not only Turkey's breathtaking landscapes, lively cities, spectacular beaches and ancient ruins and scrumptious food which made Turkey one of the favourite travel hotspots in 2021. The eased off pandemic restrictions made Turkey a magnet to pull tourists from around the world. Hotels in Turkey are offering the best rates and flexible cancellations to get back on their businesses. Despite Turkey being fully open now, strict precautionary measures are followed on a national level such as wearing masks and social distancing is mandatory everywhere in public places, parks and beaches. However, people who have traveled recently to places like Antalya or Istanbul may differ from this!
Take a sneak peek in some of the most favourite travel destinations of Summer 2021 in Turkey we have listed below.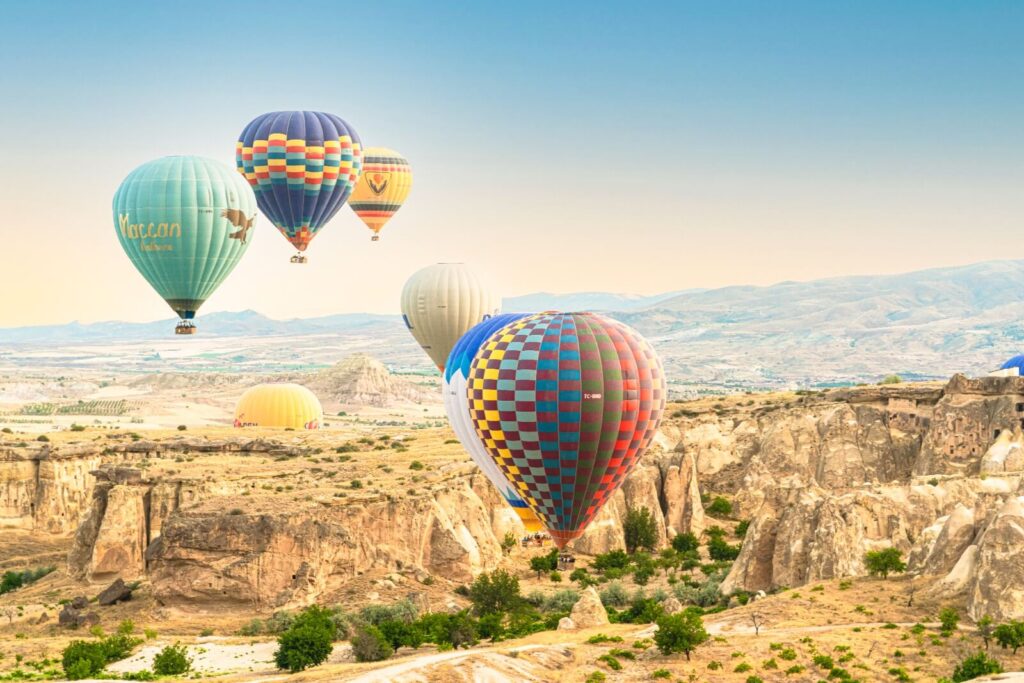 CAPPADOCIA
Cappadocia or Kapadokia is a magical hot air balloon – fairy land with breathtaking sunrise views on rocky mountains. Cappadocia means 'the Land of Beautiful Horses' in Persian. This region is of great importance in Turkey for tourism. The main places that worth the visit are Urgup, Goreme, Uchisar and Ortahisar Castles, Kaymakli Underground City, Pasabag and Zelve Valleys with many instagramable worthy view points.
Typical Cappadocian houses are carved into caves making the region unique. These houses were built on hillsides on the rocks in the 19th Century. Later, in the 20th Century these houses started offering accommodation for the tourists and now most of the cave houses in Goreme and Urgup serve as hotels. Urgup valley has a distinctive geological structure due to volcanic eruptions eroded by wind and rain and often known as 'Fairy Chimneys'.
You can have the Balloon ride all year round at sunrise (depending on the wind condition). Hot Air Balloon rides offer the best view of Cappadocia and must be on top of the to-do-list when in the region.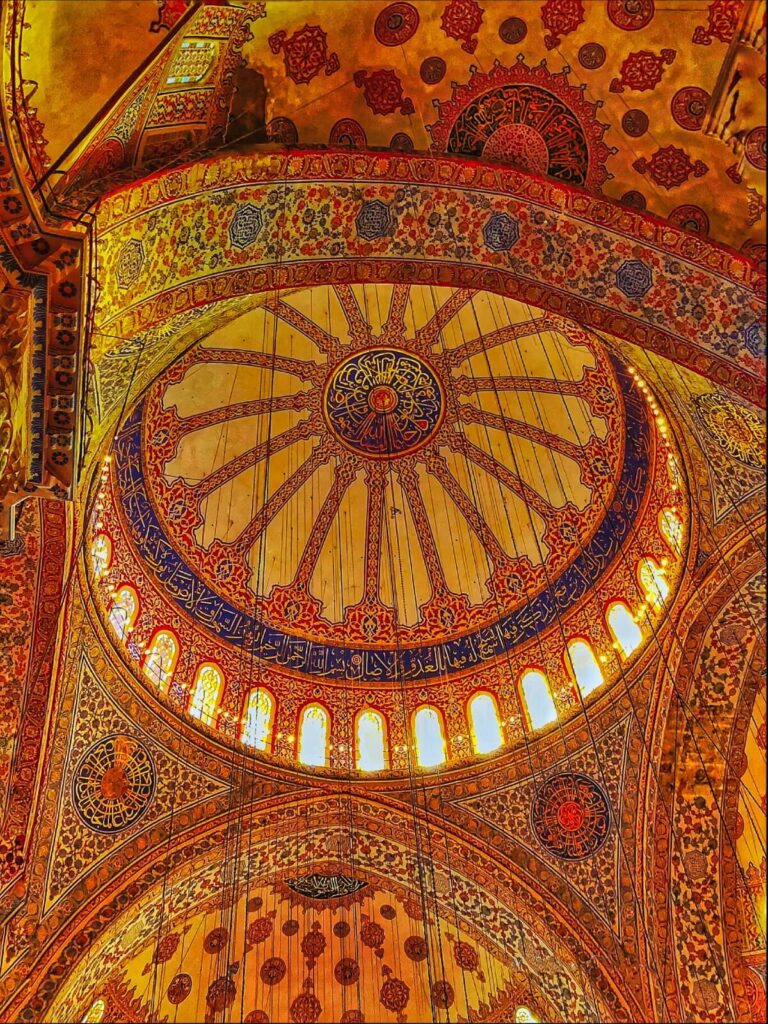 ISTANBUL –
Istanbul is the only city in the world which is situated on two continents – Asia and Europe. What a great feeling that is when you stand in the middle of Galata and you can literally claim to be present in two continents at the same time!
Major Tourist Destinations in Istanbul include Galata Tower, Blue Mosque, Bosphorus, Whirling Dervish and Food and Shopping. Istanbul is probably the best known gourmet city with its infinite culinary culture. The city offers the most palatable, cheap and healthy meals on the street, to fine dining options such as instagram famous 'salt bae' Nusr-Et Steakhouse and CZN Burak restaurant.
Istanbul is the shopping paradise with a variety of traditional and modern local products that makes Istanbul an attraction for a shopping lover. From rugs to jewellery, from exquisite glassware to authentic artefacts from around the world, Istanbul is a go-to place for shopaholics. You can explore the legendary Grand Bazaar or modern shopping malls, Istanbul offers everyone something with the best of East and West.
Hagia Sophia
Hagia Sophia is the most magnificent old building in Turkey. It was built between 532 – 537 AD by the order of the Byzantine Emperor. It has been expanded and restored several times since then. It is renowned for its exquisite Byzantine mosaics and fine Ottoman calligraphy. Visit this UNESCO world heritage site and let its majestic grandeur mesmerise you
Blue Mosque or Sultan Ahmed Mosque
Sultan Ahmed Mosque also commonly known as Blue Mosque is one of the most impressive Ottoman iconic symbols of Turkey standing tall in the middle of Istanbul. It consists of several domes and minarets and the largest courtyard of Ottoman Mosques. Entry to the mosque is controlled and visitors are required to cover themselves
ANTALYA
Antalya is the resort city and old harbors in the Mediterranean region in the South of Turkey. It is the waterfall and beach haven to tourists also known as the Turquoise Coast for its striking blue water of Mediterranean Sea and clear skies. Antalya offers an old town – Kaleici with Roman and Ottoman ruins around the narrow streets and old wooden houses
We have listed a few of the must-visit breathtaking waterfalls in Antalya.
Kursunlu Waterfall
Kursunlu Waterfall is 25 minutes drive from Antalya city centre and it is one the rare places in Antalya where seven ponds fall from 18 meters of height against the green flora and fauna. It is an attractive landscape amongst nature for wandering souls.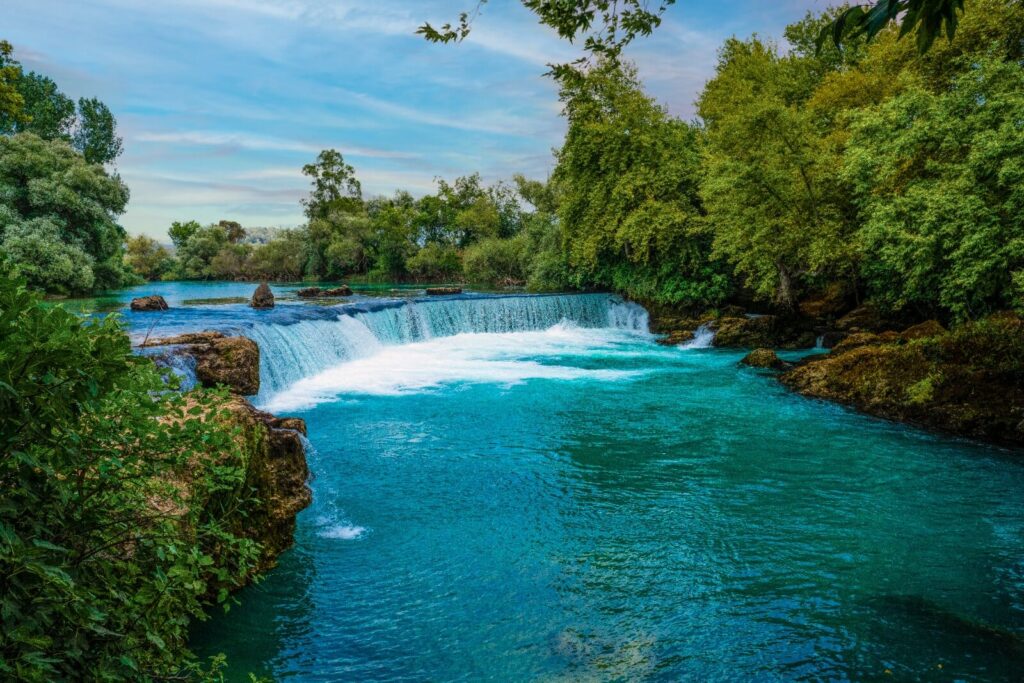 Manavgat Waterfall
Manavgat waterfall is situated in the Manavgat district of Antalya as the name suggests and is known to be the best waterfall in Antalya. This impressive waterfall flows slowly and depicts Niagara falls in Canada but on a much smaller scale. Manavgat waterfalls may be smaller in height than other waterfalls but it goes all the way to the Mediterranean Sea.
Duden Waterfalls
Duden Waterfall has two branches; Upper Duden and Lower Duden. Upper Duden is approximately 8 km from the Antalya City Center and has a height of about 22 meters. Whereas, Lower Duden is near Lara and flows from the cliffs at 50 meters and falls into the Mediterranean Sea. This scenic view is the most common tourist attraction.
I hope you enjoy your trip to Turkey!
Photography: Farhat Naweed