The edible Tease scent, with its alluring new bottle design, plays on all the senses.
Victoria's Secret, America's #1 fragrance brand*, has revealed a flirty new look for its Tease Eau de Parfum. Celebrating sheer femininity in its new guise, Tease is a treat for all the senses, and is available in stores for women to savour now.
A gourmandise floral experience, Tease is inspired by and dedicated to women who embrace life and seek every experience it has to offer. The unique fragrance is a sensory journey, with a liberating burst of playfulness engaging smell, sight, and taste.
The assertion of uninhibited femininity, Tease is deliciously sweet and intoxicating. A bright olfactory signature crafted by Victoria's Secret's perfumers, it introduces a dazzling, addictive feel as Petally Gardenias are wrapped in the delicious warmth of Black Vanilla, and a fresh bite of Anjou Pear tickles the senses.
"I was inspired to create a new style of 'edible' feeling fragrance to tease the senses. Fun and flirty, Tease has an addictive trail," says Mary-Pierre Julien, Master Perfumer.
The creamy floral notes of White Gardenia have a petally softness that melt into the fluffy Black Vanilla base to create an enveloping softness and a deliciously sweet warmth. The Anjou Pear with its sweet nectar has an icy freshness which adds a burst of brightness to the edible feeling of the scent.
Life is delicious with Tease, and it's yours for the taking.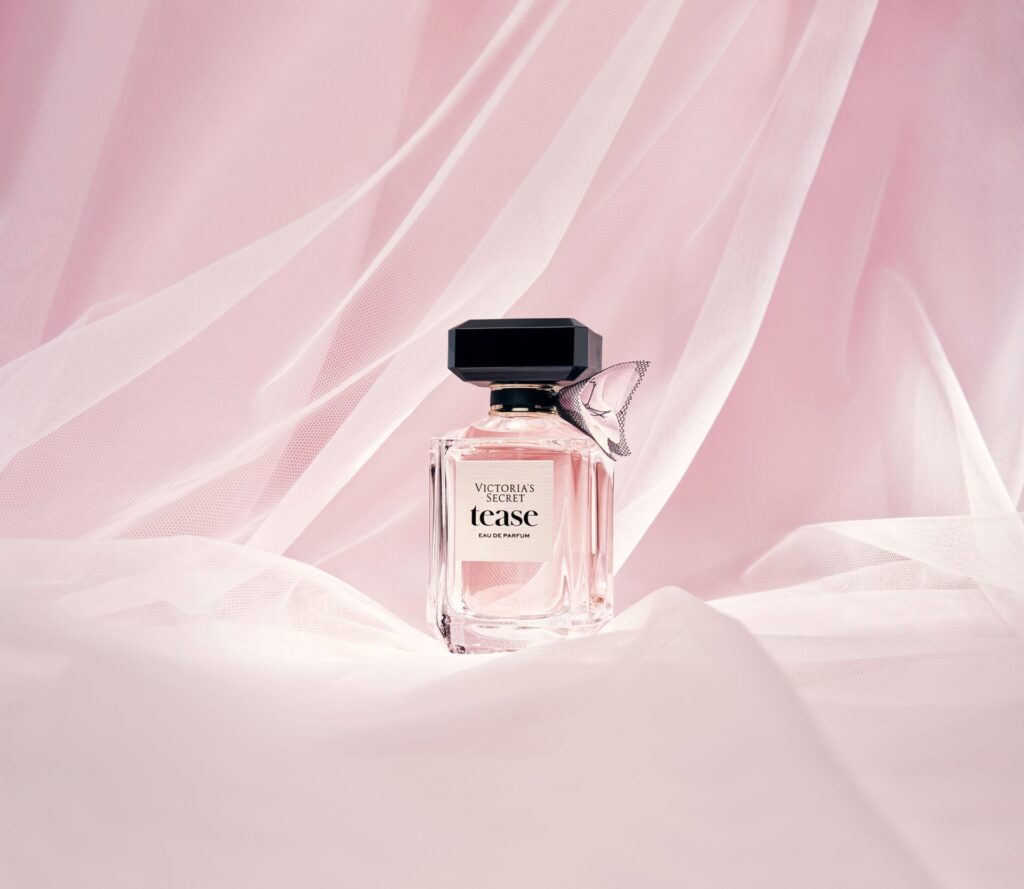 Victoria's Secret's new Tease Eau de Parfum is available in stores and on VictoriasSecret.ae, VictoriasSecret.com.kw and VictoriasSecret.com.sr, including an Eau de Parfum (3.4 oz./1.7 oz.), Eau de Parfum Rollerball, Fragrance Mist and Fragrance Lotion.
Stay Connected:
Instagram: https://www.instagram.com/victoriassecretmena