By Leslie Fernandez
Moudi Boutique

"Reliance upon Allah and Optimism is the Secret of my Success"
Gone are the days when people looked at abayas as the simplest overthrow or apparel. While the function remains the same as before, trends are changing for the better.
Today, the classic abaya is revamped into a leading designer garment that screams of functionality and versatility. While there's no limit when it comes to the number of designer labels venturing into the Arab fashion industry, one name leaves all others behind.
And just in case you haven't guessed it by now, we're referring to Moudi Boutique.
It's a brand that has managed to create a mega name for itself, truly needing no introduction, whatsoever. Therefore, her success story has a unique charm of its own.
Join us as we get up close and personal with one of the Qatari fashion industry's leading Abaya couture giant- Moudi Boutique.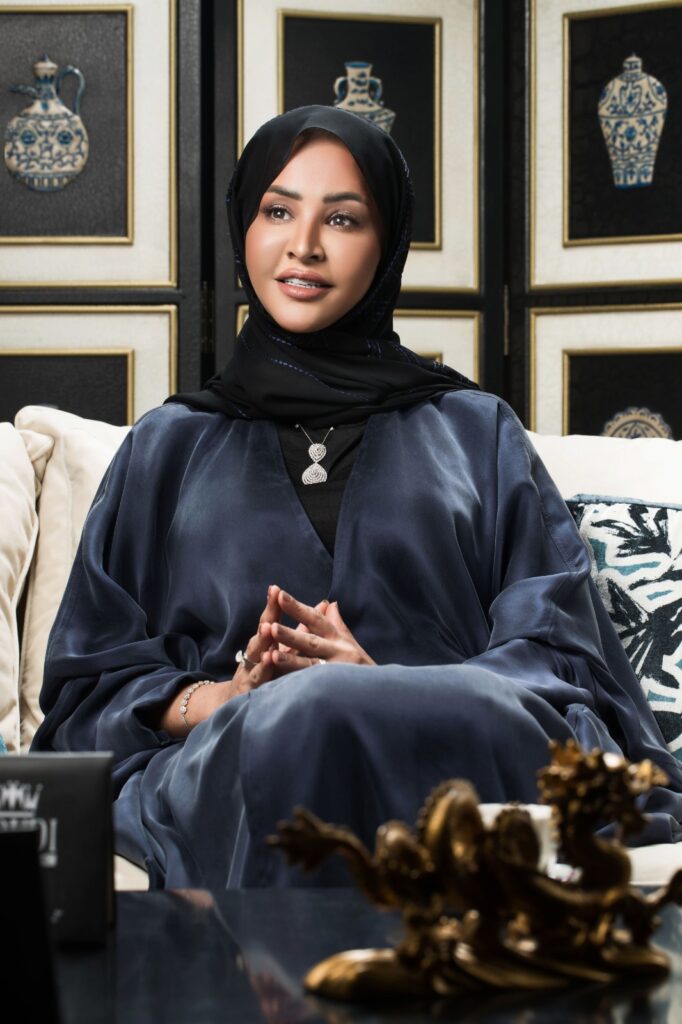 The ambitions of a successful designer revealed
What does it take to turn into one of the Qatar Abaya leading names? Moudi Boutique gives full credit of its success to two very quintessential elements.
First and foremost, complete belief and reliance on the Creator. Secondly, optimism for a bigger and brighter tomorrow. With goals that reach sky high, it's no surprise why Moudi Boutique aspires to better its performance from today, giving clients a more promising tomorrow.
In general, the creative brainchild behind the brand expresses how she envisions the boutique to turn into a success, marking Qatari women on the global fashion forefront.
The power of education can never be underestimated
As a brand ambassador and leading role model for other leading female entrepreneurs and Arab fashion labels, Moudi Boutique believes education is power.
Moreover, it is that one element that puts women on the roadmap to succeed in all walks of life, with fashion being included.
Therefore, she feels citizens of Qatar are blessed with educational resources and courses of the best kind. And for that reason, women have no excuse to embark on leading pathways that set them up for a brighter tomorrow.
Inspiration is so important for every brand
Moudi Boutique derives its inspiration from a wonderful amalgamation of beautiful things. For the couture brand, the inspiration comes from everything that surrounds her.
The universe is blessed with an abundance of offerings. For this reason, the Qatari fashion label doesn't believe in restricting itself to just one thing. She said that inspiration is never fixed or limited. And once you open your horizons to new possibilities, you'll be struck with amazement.
The start of a new beginning
Moudi Boutique first lifted its wings as a local couture Abaya brand in 2016. Ever since then, it's been working hard to succeed, with countless milestone ticked off their bucket list.
But what made the brand actually start off in the first place? Well, it's all thanks to the lead designer's family and friends, whose support and motivation provided a push.
The designer's hardworking demeanor, passion for fashion, knitting, and drawing, all helped in evolving a successful brand that stands tall and proud today.
Originally, the team began with a workforce of 6. But over the years, it's managed to reach 36, with greater plans for further expansion.
Competition enhances your motivation to succeed
With Qatar's local fashion scene growing as we speak, you'd probably think Moudi Boutique fears losing the top spot. However, that's not the case. For her, competition is what drives her to succeed better. The brand's CEO feels that healthy competition is necessary to provide clients with versatility.
Every designer label has its own signature style and no one can take that away from her. Moudi Boutique feels honored and proud to be seated amid a competitive market that features some of the best local talent across the country.
Final words of wisdom
As one of Qatar's budding fashion labels, it makes absolute sense to take advice from a mega brand like Moudi Boutique. Therefore, the CEO promotes other women to venture into the business and create great use of their talent.
When it comes to successful pointers, Moudi Boutique feels optimism is the thumb rule for surviving in the fashion industry. Just like that, it believes emphasizing upon education and rehabilitation via courses is of the utmost essence. Only then can you achieve refinement in your craftsmanship.
Starting off small and then moving ahead, one step at a time is also quintessential for maintaining costs. Last but not least, the brand feels taking care of the people around you are just as important as taking care of yourself.
Remember, your success is only as great as your workforce and that's why the brand takes out time in appreciating every member's output.