TIED TO FEBRUARY 2021'S THE KING'S MAN
MR PORTER, the award-winning online destination for men's style, and acclaimed filmmaker Matthew Vaughn, are pleased to launch the third 'costume to collection' collaboration of luxury menswear label, Kingsman, developed and inspired by the forthcoming 20th Century Studios film, The King's Man, directed by Matthew Vaughn, in theatres from 26 February, 2021.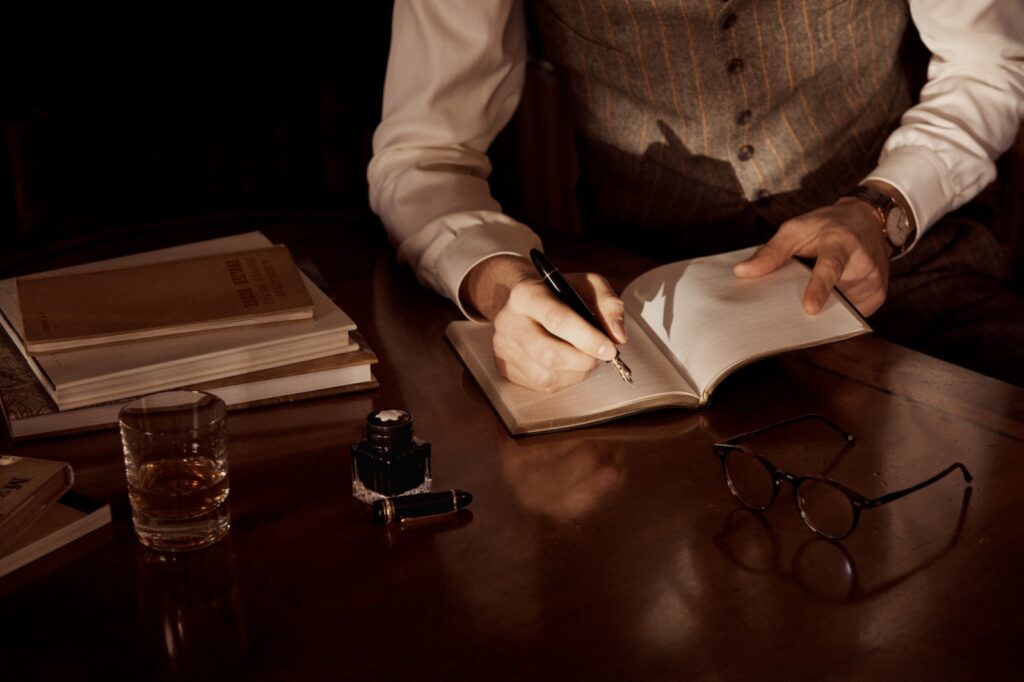 The Kingsman collection is luxury tailoring and casual wear at its best, inspired by the manufacturing tradition of Savile Row and collaborated on with specialist British heritage brands. It is also one of MR PORTER's best-performing luxury brands, having first launched alongside Vaughn's 2015 blockbuster Kingsman: The Secret Service and has since delivered 12 commercial seasons to date. The second 'costume to collection' of Kingsman launched in 2017 with Vaughn's follow-up film Kingsman: The Golden Circle; the upcoming The King's Man 'costume to collection' will mark the 13th season in this collaboration.
In The King's Man, history's worst tyrants and criminal masterminds gather together to plot a war to wipe out millions; one man must race against time to stop them. This latest installment introduces new cast members Mr Ralph Fiennes, Ms Gemma Arterton and Messrs Rhys Ifans, Matthew Goode, Tom Hollander, Harris Dickinson, Daniel Brühl, Djimon Hounsou and Charles Dance.
The costumes in The King's Man reflect the timeless style and functionality of tailoring and military wear from the film's period, set during WW1, with silhouettes and styles made relevant for contemporary dress. As DirectorMatthew Vaughn says, "Classic tailoring is hard to beat and we wanted to illustrate that no matter what decade you are in, if you step into Kingsman, you will come out looking great. For the latest 'costume to collection,' we embraced the time-honored materials and heavier weaves of the era, which often hang so much better than modern fabrics. We also incorporated luxury casual wear pieces that embrace the same Kingsman sophistication, but in more every day, wearable styles."
Comprising of 170 pieces in total, this Kingsman collection has been co-created with award-winning costume designer Michele Clapton and will launch on 9September, followed by a second, edited drop of The King's Man 'costume to collection' in line with the film's theatrical release on 26February 2021.
Many of the original Kingsman categories and partner brands feature within the collection, including: Kingsman original tailoring and knitwear; Turnbull & Asser shirting; Cutler & Gross eyewear; George Cleverley shoes; Drake's ties and pocket squares; London Undercover umbrellas; Deakin & Francis cufflinks and small accessories; Corgi socks; William Lockie knitwear; Lock & Co. Hatters; Higgs & Crick glassware and desk accessories by Smythson of Bond Street. Additionally, MR PORTER will debut new products and partner brands including a writing instrument from Montblanc and a limited- edition timepiece from Jaeger-LeCoultre, exclusive to MR PORTER from July through to the end of September.
Ms Michele Clapton, Costume Designer, says: "I'm thrilled to have worked with Matthew and the MR PORTER team in incorporating the costumes into viable men's wear pieces that look as appropriate in the film's period, as they do in contemporary settings. There's a great tradition to the 'costume to collection' of Kingsman, first realized and founded by my contemporary and friend Arianne Phillips in the first two films. I'm proud to move forward the tradition, while taking the Kingsman story back to its origins."
Mr Sam Kershaw, Buying Director, MR PORTER says, "With The King's Man, we've had an opportunity to play with new categories and styles that fit quite naturally alongside the modern tailoring and luxury wear of the Kingsman brand. With each new film, we have grown the collection in novel and organic ways, partnering with new and existing brands and are thrilled with the result. We can't wait to see our customer response when the latest collection launches on MR PORTER in September, through to the film's release in February.'
MR PORTER will launch the latest collection on 9 September with an exclusive sartorial trailer of The King's Man, a stylish teaser to the film's 26 February release. The second drop of the 'costume to collection' will debut on MR PORTER in February 2021 and will be tied to integrated, consumer campaigns and activations that will bring fans special access to The King's Man engagement opportunities around the world. To view the latest season of Kingsman on MR PORTER alongside original 'costume to collection' core pieces, visit: https://www.mrporter.com/en-us/mens/designer/kingsman