A cloud of joy. A delicate and airy fragrance like a linen dress. Nostalgic pleasure. Parfums de Marly unveils its new elixir – a new, addictive world of indulgence. Oriana – the story of a heroine with character and a hypnotic sillage.
Orange blossom has never been so prismatic. Seductive, radiant, powdery. Euphoric. Chantilly cream lingers on the skin. They say that the famous 'milk cream' was whipped up by Procopio, the inventor of gelato, in honor of the prince and future king Louis XV at another grand French castle – Chantilly.
True to its passion for the 18th century and its perfumed, refined court, with its scent-embellished jewels, fans and even fountains, Marly has reinvented this very cosmetic note.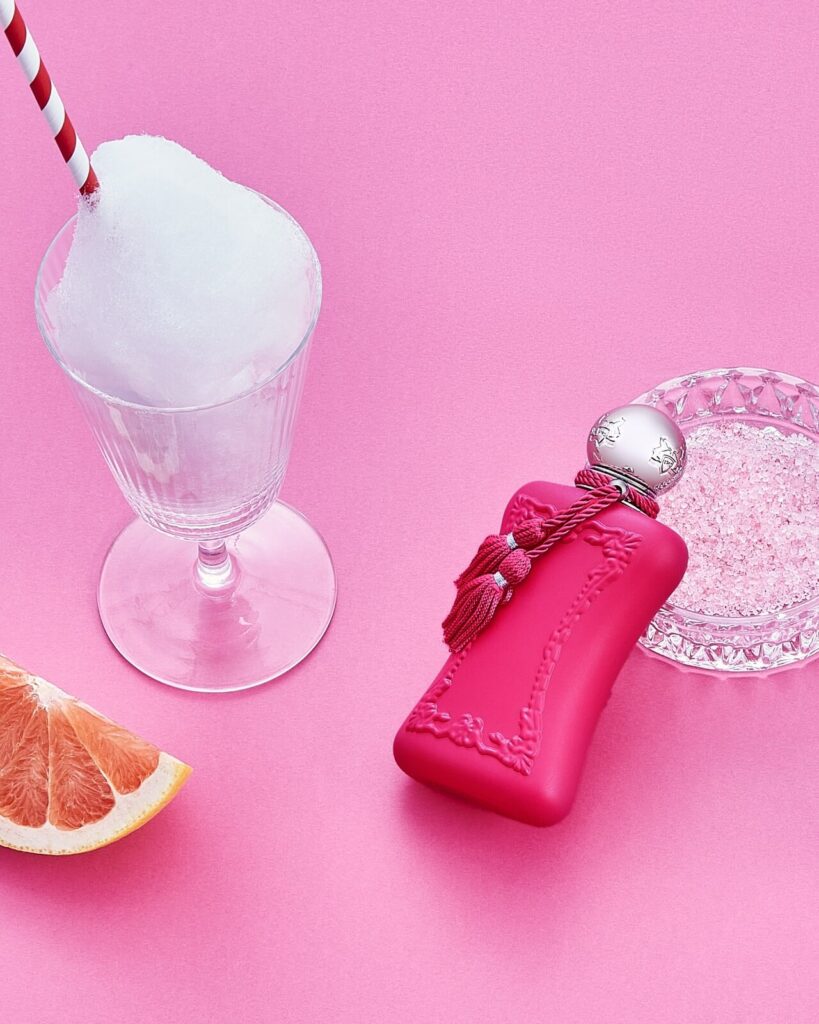 As with every Parfums de Marly creation, Oriana is full of references. A brilliant balance between tradition and innovation; added savor; the taste of the century flavored with history, thanks to the unparalleled boldness of its founder and artistic director Julien Sprecher.