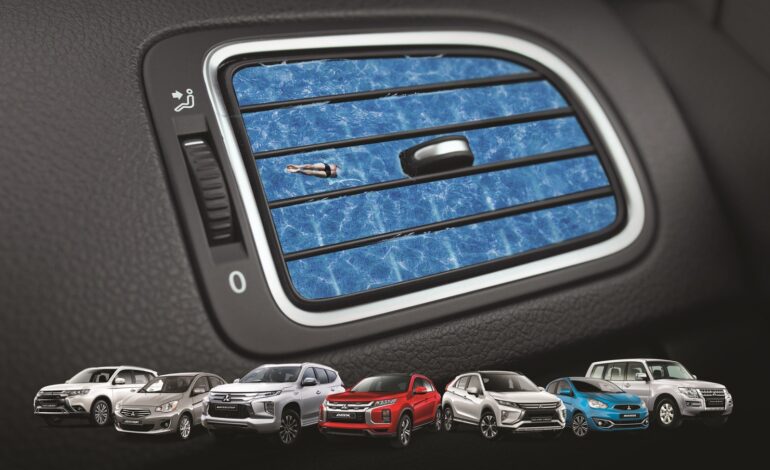 Beat the summer heat with free AC check-up and free gas Top-up
Qatar Automobiles Company, the authorized general distributor of Mitsubishi Motors in Qatar, continues its exclusive offer on Mitsubishi Vehicles air conditioning, providing customers with ultimate cooling and comfort during hot summer times.
Mitsubishi service centers are offering now free AC check-ups and free AC gas top-ups for all Mitsubishi vehicles, by professional and expert technicians.
QAC general manager Hesham AlSahn said, "Since most people are spending their summer vacations in Qatar, Qatar Automobiles company is thrilled to present the best offers to help their valued customers maintain their vehicles in the best way. Due to the high temperatures and the possibility of AC deficit, our exclusive offer comes to assist customers in checking their car AC and gas for free, so they can enjoy the real cooling and comfort when driving Mitsubishi".
Qatar Automobiles Company and Mitsubishi service centers provide premium maintenance services for all Mitsubishi vehicles, by highly skilled professional staff who undergo regular training. Customers can now book their service appointment at QAC service centers by phone or by email, saving time and effort.
The main QAC Mitsubishi service center is located in the Industrial Area Wakalat, Street 10, while other centers are located in Abu Hamour, Duhail, and Wakra. The centers welcome customers Saturday – Wednesday, from 7 AM – 10 PM, and on Thursdays from 7 AM -5:30 PM. Al Khor service center welcomes customers Saturday – Wednesday from 7 AM – 8 PM and on Thursdays from 7 AM – 3:30 PM.