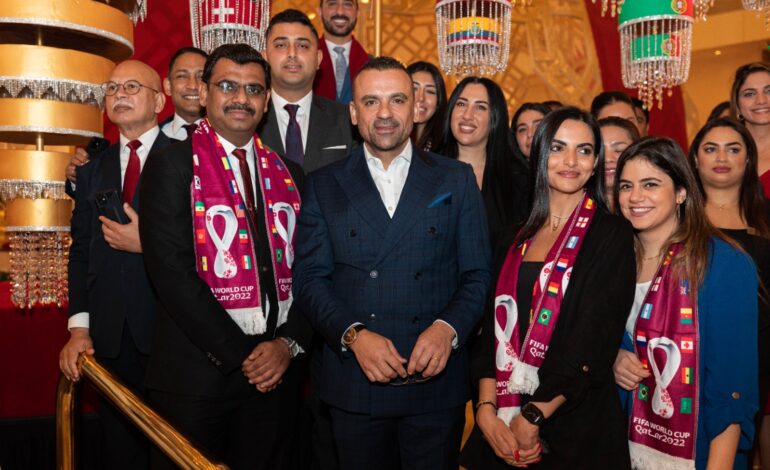 Sheraton Grand Doha Resort & Convention Hotel held its annual Qatar National Day celebration in its majestic lobby. The momentous day kicked off with a traditional cake-cutting ceremony with a grand celebration cake befitting the grandeur of the occasion and a 32 hanging chandelier cake, each one representing the countries who participated during the football season in Qatar, a flurry of thousands of balloons, a cultural performance and quintessential local gastronomic treats, embracing the richness of Qatari culture.
The celebration continued with feasts in the hotel's diverse dining venues, Al Hubara, Atrium Lounge, Irish Harp and Jamavar, which served up locally inspired flavors perfectly designed for family gatherings. In the evening, guests enjoyed the final match with a live BBQ at Al Hubara Terrace and a mini-feature paying tribute to Qatar's heritage and growth broadcasted on the building's façade.
Over the past four decades, the hotel has earned its position as an iconic property committed to the nation and its people, who have been instrumental to its success and evolution. Sheraton Grand Doha has been part of Qatar's growth story, and it holds a special place in the hearts of the local community.
Sheraton Grand Doha hopes for more returns on this memorable occasion and wishes that Qatar always enjoys security, welfare and prosperity.