JEDEED is a new auction category by Al Bahie Auction House that featured contemporary art by local established and emerging artists and designers from Doha. The auction set many records for local Qatari and expat artists with all the hammer prices exceeding the anticipated high estimates for the sold lots. The sale witnessed a great turnout of attendees and participants which resulted in over 80% of the lots being sold and aftersale offers coming in right after the auction.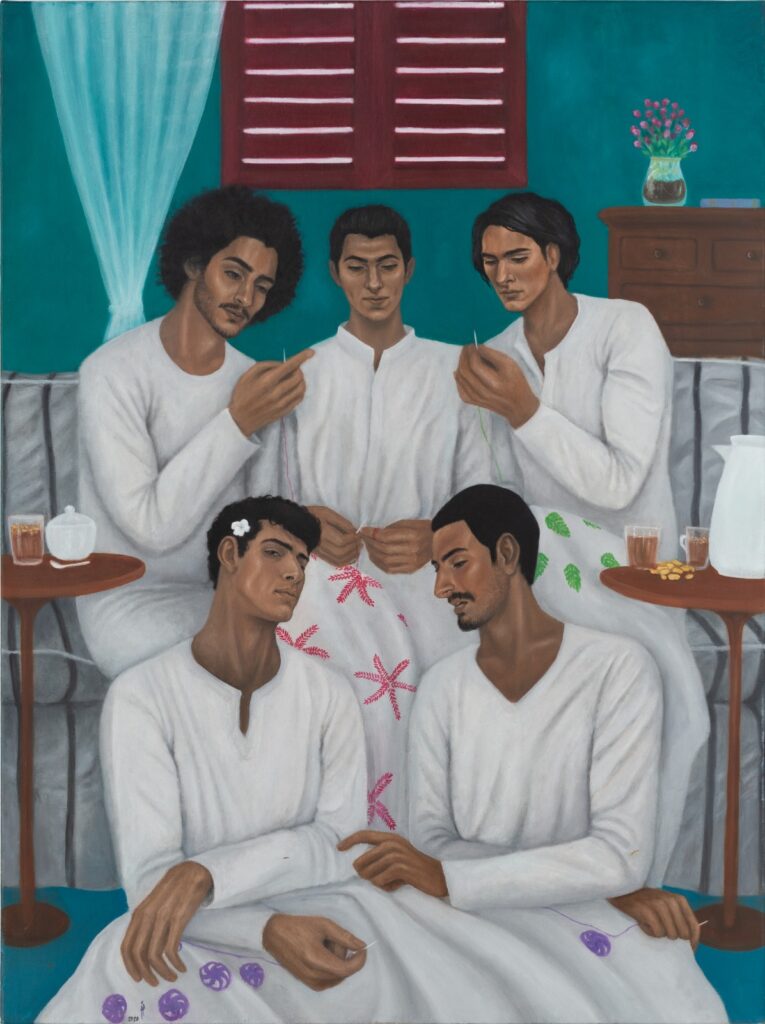 The competitive bids that came through telephone, internet and inperson bidding in the live auction fetched record prices for artists like Bouthayna Al Muftah whose painting (Lot 23) from the Lawha Lil Dawhah series sold for $28,000 (QAR 102,200). The late Emirati born human rights activist Alaa Al-Siddiq also had two lots (Lot 39 and 40) in the auction that sold for $6,000 and $12,000 respectively. Nour Elbasuni (Lot 29 and 30), Anfal Al Kandari (Lot 7, 8 and 9), Sheikh Mubarak Nasser Al-Thani (Lot 34, 35 and 36) and Almaha Al Maadeed (Lot 4, 5 and 6) also sold all their lots with great hammer prices. The 40 lot sale that included many prints fetched over QAR 300,000 riyals, a record for an auction of this category.
The auction also included works by Shima Aeinehdar, Eman Makki, Ayaz Abdurrauf, Zainab Al Shibani, Muna Al Bader, Reham Mohamed, Simon Mortimer, Hessa Al Sulaiti, Sara Al Afifi, Fatima Mohammed and Sarah El Awad.
At the beginning of the evening's sale the auctioneer Ayoub Bouali introduced the auction as "more than just an auction". He stated that "It is an opportunity to engage with contemporary conversations and ideas, to take them home while supporting our local artists and be part of the local art market's growth". This was reflected well with the enthusiasm and excitement in the room during the auction. This certainly is a great milestone in the making of a vibrant art market in Qatar with Al Bahie Auction House at the forefront.