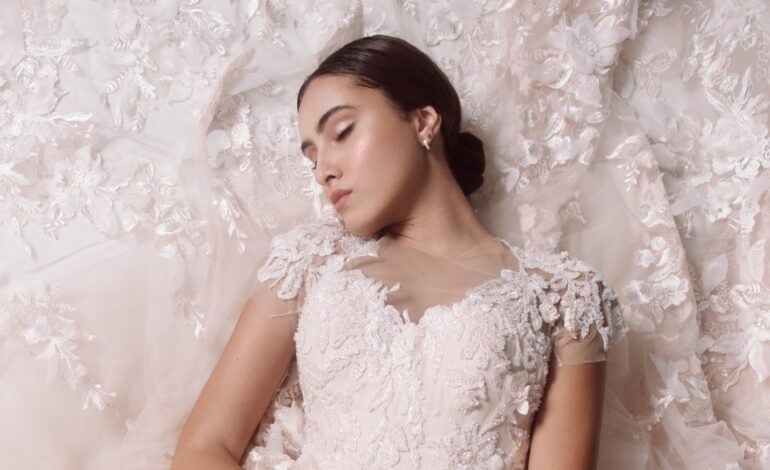 By Lucky Allure
Your Wedding day is most likely to be the most photographed day of your life.
Your makeup requires a certain level of organisation, and the earlier you start to think about it, the less stressful it will be on the day.
STAY HYDRATED
Upping your water intake can help give skin a healthy glow "Drink three liters of water a day for at least two weeks before your wedding and you will notice a vast improvement. Skin will glow from within and you will also see a big difference to the appearance of fine lines and pores."
START EARLY WITH SKINCARE
Before you even start to think about makeup, you need to get a good skincare regime in place.
SKIN ICING
Ive spoken a lot about Skin icing in many of my previous articles and public talks. This is just as important as staying hydrated. Just as the term explains, use ice cubes to massage your face for at least 15 mins a day. Make this a daily ritual till your Wedding day and youll notice a huge difference in your skin. From the texture, Improved elasticity, Tighter jowls, Closed/minimized pores to lot's more.
USE OF A PRIMER IS A MUST PRIOR TO MAKEUP
A primer works wonders when it comes to making your finished look last.
These days there are plenty of options to choose from depending on what you're looking for, from those that smooth pores to ones that give your skin a radiant glow.
BLEND BLEND BLEND
The type of foundation you choose will depend on your skin type and the overall finish you're hoping to achieve. A flawless finish will define the final results of your photographs. The last thing you want is a patchy base because this will show up in photos. "It also seems like an obvious one but make sure they blend it down onto your collarbone too.
APPLY YOUR MAKEUP IN NATURAL LIGHT
Applying your makeup in the right environment is crucial.
Ideally you should be sitting facing a large window so you have a great source of natural light. I personally keep checking the Bride's makeup in Natural lighting and in a well lit room.
AVOID HEAVY CONTOURING
It seems to be a bit of a trend at the moment. In fashion photography this definitely works, but on your wedding day you don't want to be rocking a few stripes on either side of your cheekbones. Go easy on your contouring if you're going for a Natural/Angelic look on your Special day.
OPT FOR A WATERPROOF EYE LINER AND MASCARA
Weddings are emotional events and, even if you're not the crying type, it's best to be prepared with a waterproof mascara.
FALSE LASHES
While false lashes aren't a necessity, they can really help to accentuate a bride's eyes.
This doesn't mean you need to wear incredibly long false eyelashes if that's not your style, I find most brides I work with mostly go for a more natural approach and it seals the deal!
PLAY WITH COLOUR
It's always recommended to play it safe with a neutral palette on your wedding day, but fans of colour shouldn't be afraid to pack a little more punch into their bridal look.
As with eyes, lips are another feature that should be highlighted to stand out in your photos. Personally, I favour a bold red lip which I think looks amazing in bridal photographs.
Avoid gloss as it can often look too shiny, and you'll be requiring a few too many touch ups every now and then
SPEAKING OF WHICH, PACK A TOUCH-UP KIT
Cotton buds are perfect for catching tears and won't smudge your makeup like a tissue, while blotting papers are a quick and easy way to take off any excess shine and keep your makeup looking perfect for longer.
Photography: Nadeesha Rathnayake
Wardrobe: Lets Match & Style
Hair and Makeup: Lucky Allure
Model: Chahd Dridi