The first plug-in hybrid with retractable hard top in the Ferrari range was unveiled today in Qatar
Alfardan Sports Motors, the official Ferrari importer in Qatar welcomes the SF90 Spider, the first plug-in hybrid with retractable hard top in the Ferrari range.
The new convertible has the same extreme supercar specification and record-breaking performance as the SF90 Stradale, yet also adds further excitement and versatility to the mix, thanks to the latest iteration of Ferrari's signature Retractable Hard Top architecture which first debuted on a mid-rear engined berlinetta in 2011. The SF90 Spider thus represents a fundamental revision of the supercar concept that makes it the ideal car for owners that demand the very pinnacle of Ferrari technology, but still want to experience the joy of open-top driving.
The SF90 Spider's plug-in hybrid system guarantees performance levels unmatched by any other production spider: the car's turbo-charged V8 is augmented by three electric motors, one at the rear and two on the front axle, bringing its maximum power output to a staggering 1,000 cv.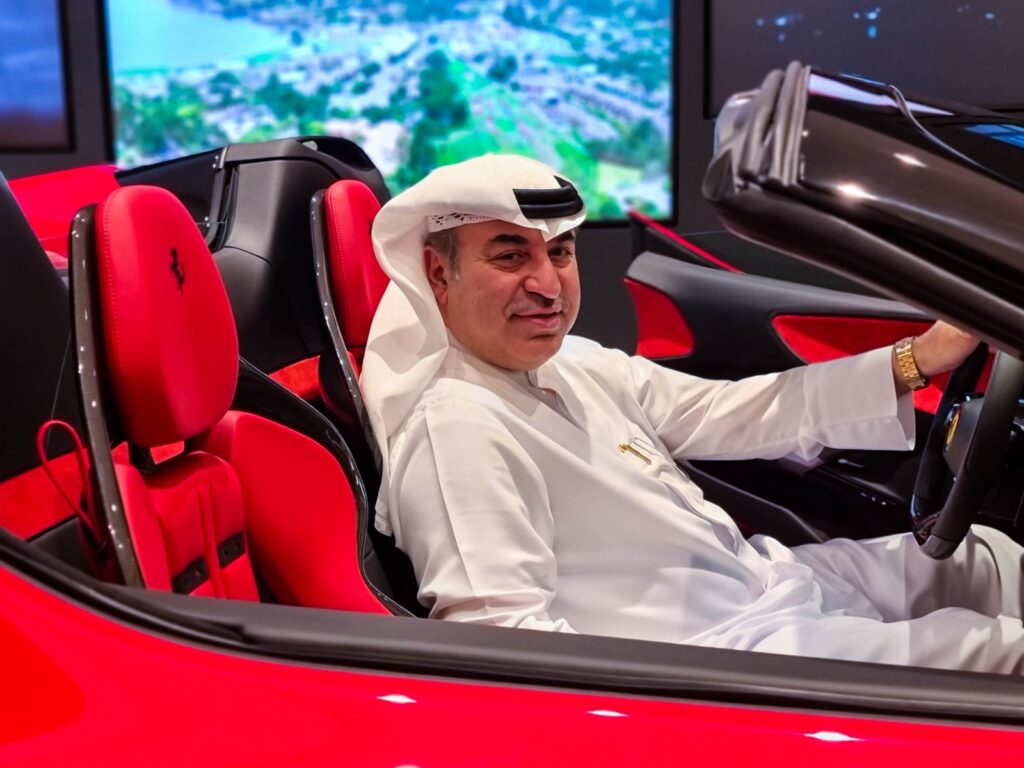 This state-of-the-art system does not complicate the driving experience in any way as a sophisticated control logic autonomously monitors and adjust power flows to suit the conditions of use. All the driver has to do is to select one of the power unit modes (eDrive, Hybrid, Performance and Qualify) on the brand-new eManettino for a wonderfully exhilarating experience behind the wheel. Like the SF90 Stradale, the SF90 Spider also has AWD, which has raised the bar for standing starts to unparalleled new speeds: 0-100 km/h in 2.5 s and 0-200 km/h in 7.0 s.
The starting point for the SF90 Spider design was to ensure it remained as faithful as possible to the SF90 Stradale's signature styling. The Ferrari Styling Centre's meticulous crafting of the tonneau area has integrated it seamlessly with the rest of the car, an achievement that is even more astonishing because the V8 is still clearly visible through the engine bay cover despite the inclusion of the RHT stowage. The V8 thus remains the star of the show and very much on display whether the RHT is deployed or retracted.
As is the case with the SF90 Stradale, the SF90 Spider is also available with a dedicated specification for owners that want to push its track car vocation to the extreme. The Assetto Fiorano includes a list of exclusive upgrades that set it apart from the standard car, not least Multimatic shock absorbers derived from the Prancing Horse's GT racing experience and optimised for track use