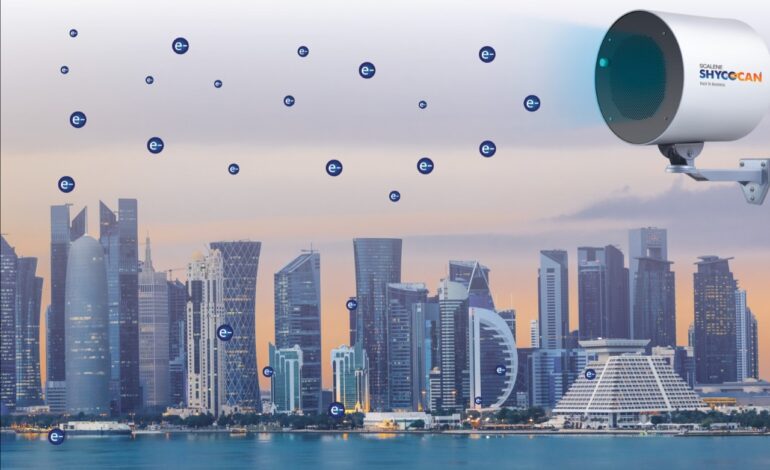 AlMajed Group Holding through its subsidiary AlMajed Meditech partners with Devjyo – Miterr Group, introducing another breakthrough in Qatar "Scalene Shycocan" – The World's First and only Real Time COVID-19 Virus Attenuation Device made by renowned Indian scientist Dr. Rajah Vijay Kumar.
Now, put Coronavirus out-of-business and GET BACK TO BUSINESS…AND INTO THE FUTURE. Scalene Shycocan, deactivates 99.994% of harmful Coronavirus and Influenza Virus family in any enclosed space, leaving the area sterile and safe to occupy. The device is highly effective against the spread of coronavirus and its acts on all mutations that have come and are yet to come.

"We are really pleased to introduce a product like Scalene Shycocan for the people of Qatar," said Al Majed representative . "The device has been tested in various bio safety labs across the world in several countries including Canada, Mexico, India, USA, Netherlands, etc and results across confirms that virus attenuation is more than 99.99% in an enclosed area of 1000SqF within 15 minutes of operation. More devices can be installed for large areas. The device is CE approved and is currently market-enabled as per US FDA's enforcement Discretion Guidance during the COVID-19 public health emergency. It is already in commercial use in more than 20 countries and is safe of humans and animals, the reports confirm.

Al Majed representative further added: "However, we urge the people of Qatar to continue to take all necessary precautions and abide by the restrictions imposed by the Ministry of Public Health. The purpose of Scalene Shycocan is to break the virus' line of attack by disabling the S-Protein on its surface. The objective is to neutralize the coronavirus and minimize its spread."

Scalene Shycocan (Scalene Hypercharge Corona Canon) uses a patented technology PMEE (Photon Mediated Electron Emitter) that enables the producing hypercharge high velocity electrons by photon mediation. These huge amount of electrons generated per second create an electron cloud across closed spaces that neutralize the positively-charged S-Protein on every virus at the speed of light. It does not use any chemicals, UV, Ozone or any type of consumables. Taby Trading appointed by Almajed Meditech for exclusive sales and marketing of the product in Qatar, make it easy by saying – Just Plug and Play.

Establishments like Offices, Malls, Restaurants, Theatres, Universities, Schools, Prayer halls, Labour camps, Train & Metro stations etc can once again become operational and safe by using Scalene Shycocan.

The other advantages of Scalene Shycocan include sustained and long-term protection against illnesses like Influenza, Avian Flu, H1N1, and Severe Acute Respiratory Syndrome (SARS). The device is strong enough to function in an area of up to 1,000 square feet. Scalene Shycocan is easy to install and adheres to all international regulatory compliances related to safety, EMI/EMC and Efficacy.