admin
Jan 27, 2021
5384

5 minutes read
Alwadi Hotel MGallery's rooftop lounge Infinity offers stunning views and a chilled ambience
With unrivalled 360-degree views across the iconic Doha skyline and a menu of expertly crafted cocktails and food, Infinity Rooftop Lounge at Alwadi Hotel MGallery has become a sought after post sunset venue.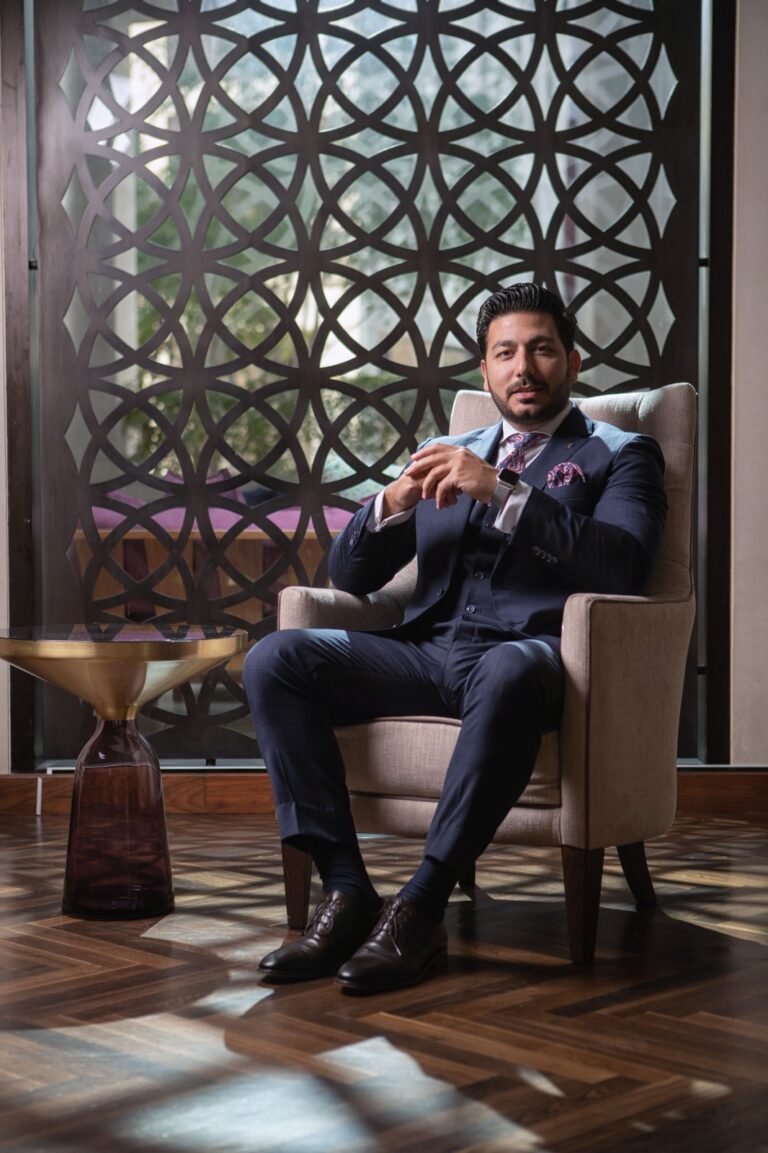 "Inspired by Jules Verne's acclaimed novel 'Around the World in 80 Days', with 42 cocktails from 28 countries, adorned with historic maps of the world and of course, those amazing Msherieb and city views, the sky is the limit at Infinity," says Alwadi Hotel MGallery General Manager Mr. Hani Akkari.
"It is the perfect venue to gather with your friends and enjoy the best views in the city as well as the superb food and beverages we have designed to match this unparalleled ambience."
Open daily from 5pm to midnight, the menu includes classic beverages that take you on a trip around the world with their special signature menu of six cocktails created to reflect each of the six continents.
From evoking the US prohibition era in the 1920s and 1930s America, with distinctive woody flavors through to dreamy Caribbean fruity flavors and off to Asia with exotic, spicy creations. This is in addition to their menu of classic mixes and concoctions created by Infinity's trained and acclaimed mixologists.
To complement the whimsical drinks menu, the culinary team have developed a menu of small bites to ensure each patron has the best all round experience and further complementing this is the lounge's signature beverages.
Infinity also offers a range of enticing food and drink offers to suit all moods this winter including:
Pink Thursday: Sophisticatedpink and rose drinks and special offer of free flow drinks for ladies for QAR150 from 5pm to 11pm.
Cheese and Chocolate Fondue: Cosy up and dip in and enjoy the luxurious cheese and chocolate fondues – perfect for the chilly Doha winter – with packages for QAR150 (every Wednesday).
"Infinity really does have the "wow factor" but it is also intimate, a rooftop hideaway," said Mr. Akkari. "At Alwadi Hotel MGallery we pride ourselves in being able to create memorable experiences for our guests and Infinity is one of those truly unique places in terms of experience and service."
Location: Alwadi Hotel Doha MGallery
Area: Corner of Wadi Musheireb and Jassim bin Mohammed Street
Contact details for more information: +974 4009 9999 or Whatsapp +974 3075 8211 or email to reservations.alwadihotel@accor.com
Website: www.alwadihoteldoha.com
Facebook Page: https://www.facebook.com/alwadihoteldoha/